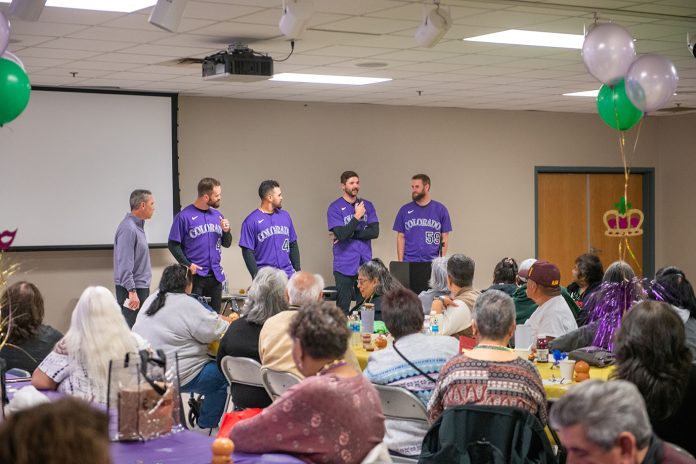 Salt River Pima-Maricopa Indian Community elders were treated to a surprise when four players from the Colorado Rockies stopped by to greet them during the monthly senior breakfast at the Lehi Community Building on February 28.
"Thank you for having us out here today," said Jim Kellogg, vice president of community and retail operations for the Rockies. Kellogg introduced Rockies pitchers Tyler Kinley, Antonio Senzatela, Riley Pint and Jake Bird to the elders.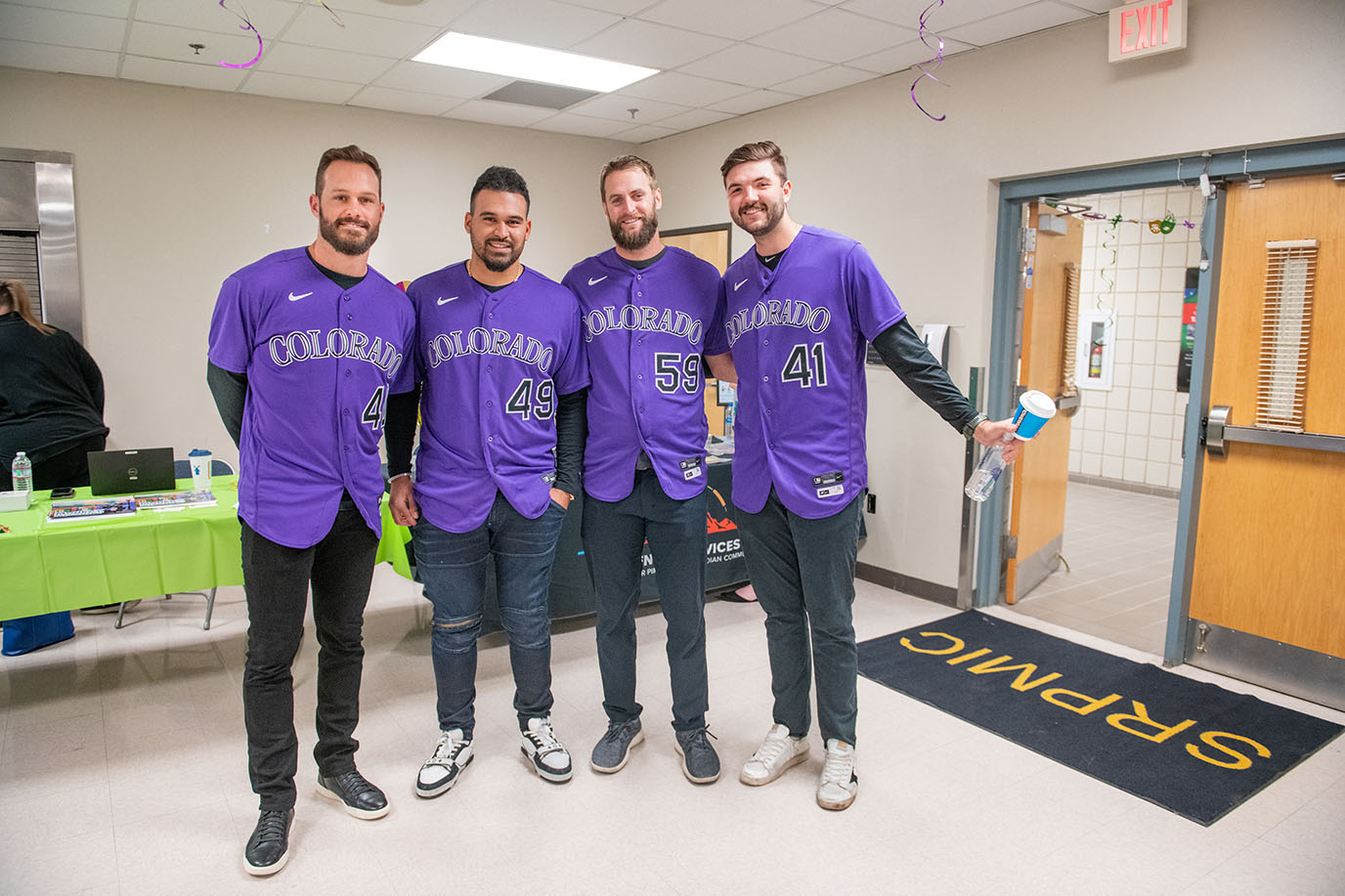 The elders were invited to ask the players questions about anything from their morning routine to how they prepare for each game. The elders wanted to know what the players do to stay in shape, whether there are specific regimes they follow to stay competitive, and how being in the big leagues is different from the minor leagues.
Bird said that it is not easy to stay conditioned for each season; it takes a lot of time working out so players can be ready to play at a competitive level. Beyond all the preparation, he said he likes meeting the fans and the local community, because they are a big part of the team's support.
Pint said that pitchers need to find the time to stay active year-round and keep their arms ready for when it's time to get the ball and step onto the pitcher's mound. Even if it's a time of year when he's resting, "I'm still getting outside and still being active," said Pint.
He added that there is a very big difference between the minor and major leagues, which primarily has to do with the pace of the game and the length of time a team spends traveling from city to city, if it's a long stretch on the road.
After the question-and-answer session, the elders were called up in groups to go into an auxiliary room to have a group photo taken with the players. Some lucky individuals won an autographed baseball signed by the four Rockies players.