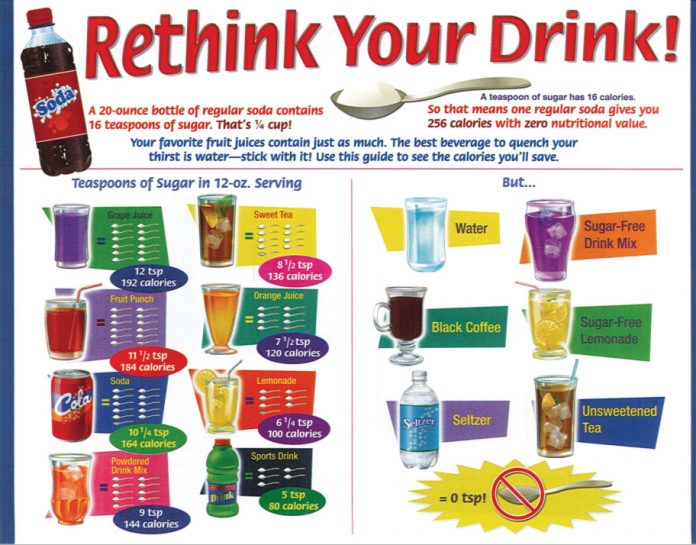 As many adults work from home and stay quarantined, another group of people is stuck at home as well: kids and teenagers. With many institutions trying to keep people busy, schools are doing their best to keep education going through virtual means. The Salt River Pima-Maricopa Indian Community is thinking of the youth as well with Zoom sessions offered by Diabetes Prevention Services. Community Health Educator Tara John provided some information regarding their series of classes for youth ages 5 to 13 called "Kids in the Kitchen."
"The sessions are meant to be very interactive," John said. "All participants seem to enjoy being able to make something and eat what they create. At the start of each class, we discuss how the foods we are incorporating are beneficial for our bodies. For example, we had a lesson that focused on sugary beverages. We started by going over an infographic and discussing how much refined sugar can be in beverages such as soda, sports drinks and sweet tea. Next, we discussed how we can naturally flavor our water by adding fruits, vegetables and herbs." Another lesson discussed the benefits of green foods. "For this class we made kale chips and discussed how green foods are a good source of vitamins and minerals such as potassium, folic acid and vitamin K."
It is up to the individuals to obtain the materials needed for each class. There is a system in place, which John explained.
"Because I am working with kids, I am very strict about who is able to join the Zoom class," John said. "I limit the class to about 15 participants. I do encourage parents to email me so I have their name and email address. A week before the class, I send out a recipe card with the list of ingredients for what we are going to make. The day before each class, I send out Zoom invitations to the parents who RSVP'd to the class. For each recipe I always try to make sure that we use very basic materials, such as a cutting board, knife, blender, spoons and forks."
One of the biggest hurdles has been getting the foods needed for each lesson, John explained. "Before, Diabetes Prevention Services would provide all the materials and food for each demo, tasting and lesson. It was nice to have kids try to use our fun supplies, like the dog knives." Another hurdle is lack of adult supervision in the home; kids want to participate in the classes, but there's no adult at home to monitor them while they're working in the kitchen. "We want kids to be safe, so having a parent there to monitor the student is important," John said. Limited access to the internet is also a big issue. Because the class is offered via Zoom, it does require that kids have access to a mobile device or computer and have internet access.
Overall, the main goal is to keep Community youth healthy. Diabetes Prevention Services is providing these classes to a group of kids who may not have had much to do since the quarantine.
"Diabetes Prevention Services promotes healthy lifestyles through nutrition education and physical activity," John said. "We want to introduce families to healthy food options by offering these types of classes. The focus is to encourage and demonstrate proper handwashing, help kids get comfortable with being in the kitchen, and encourage kids to try new foods. There is also a sense of boosting their self-esteem. Kids always look so happy after they make something that looks green but tastes delicious."