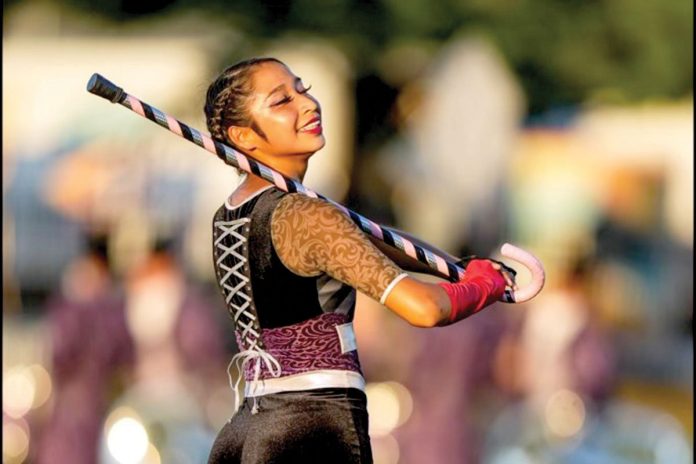 Salt River Pima-Maricopa Indian Community member Kennise McGertt has had quite an adventure since graduating from Mountain View High School in May. McGertt traveled to more than 20 states while on tour with the Academy Drum and Bugle Corps over the summer. When she returned in mid-August, she began her first year of college, attending Scottsdale Community College and joining Arizona State University's Marching Band along with fellow SRPMIC member James Schaaf.
McGertt said she is grateful to have had the opportunity to travel across the country. She enjoyed the different landscapes and weather.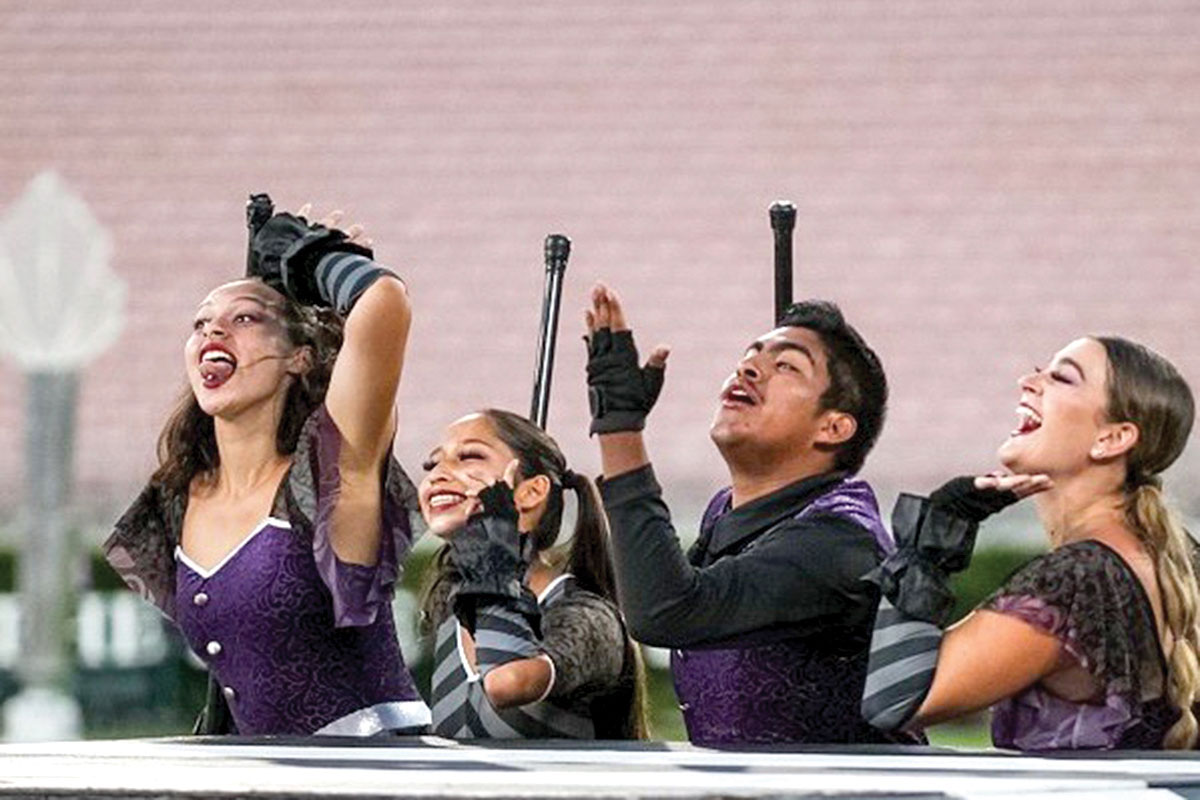 "Seeing all the greenery I was like, whoa!" said McGertt. "We went to Mississippi, where we had to cancel our performance due to a high number of COVID cases. But we practiced, and the humidity just got to me. It was something I've never experienced before."
She was able to visit some iconic sites such as the first Starbucks and the Space Needle in Seattle, Washington; she ran up 72 flights of stairs just like Sylvester Stallone did in the movie "Rocky" in Philadelphia, Pennsylvania; and in Texas she performed at the Astrodome, where music icon Selena Quintanilla once performed, and visited her hometown of Corpus Christi.
The tour was a unique experience for McGertt. She and her team would practice 14 hours a day and sleep on their tour bus as they traveled from state to state.
"I learned time management, dedication, patience and life skills," said McGertt. "I never thought I would do an activity like that. I thought that I would only do color guard in high school; I didn't realize there was more after high school. I'm happy I [toured with the group] because it helped me improve my skills and enhance my performance quality and helped me realize that I'm capable of so much more than when I started. I surprised myself."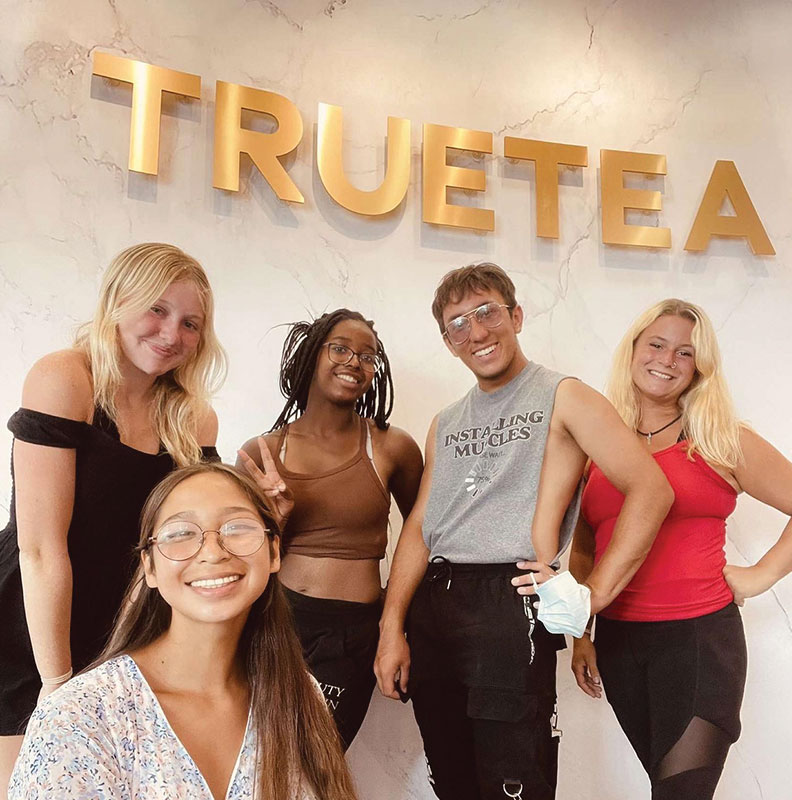 Going into the Academy, she only knew Schaaf, but due to an injury he left the program early and didn't get to travel after the first few performances. That opened up the opportunity for McGertt to meet new people from other corps across the country.
McGertt said she has learned many new flag-tossing techniques moving from high school to the college level.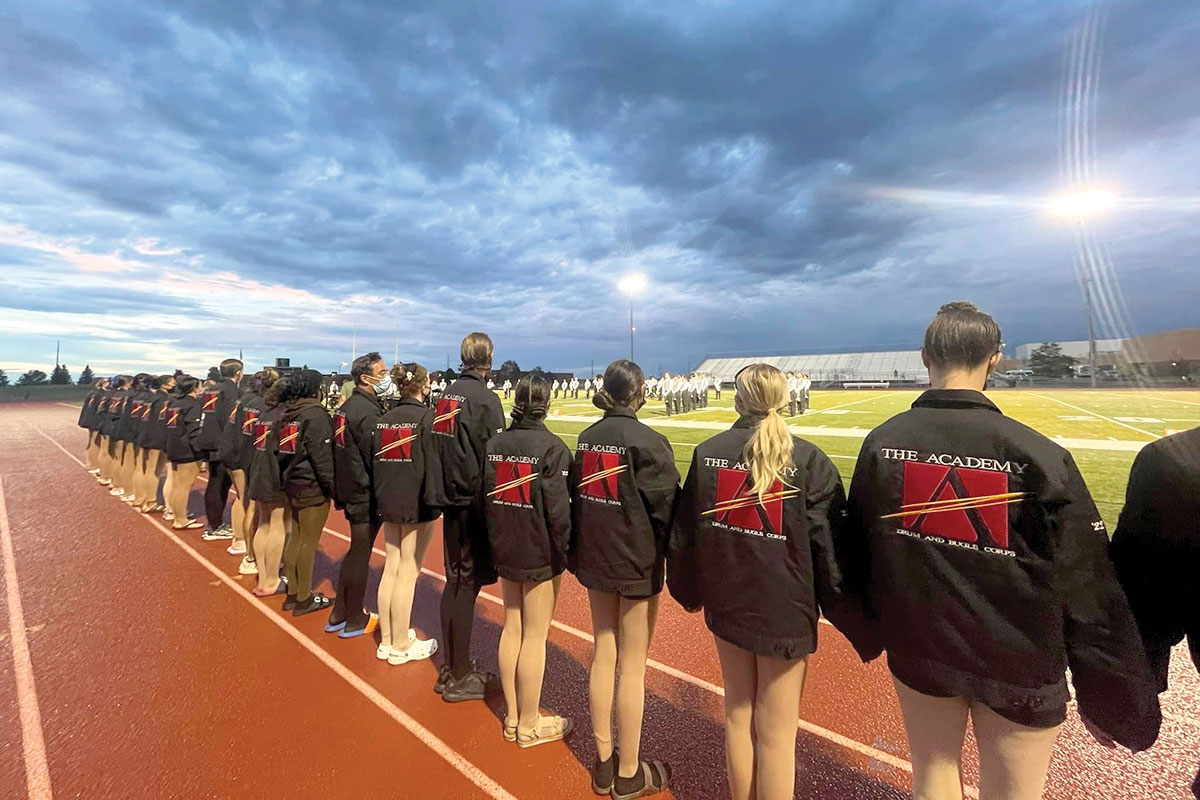 "In high school they teach you to go outside your comfort zone, but in college they push you to your limits to see what you are willing to do to perform," said McGertt. "I did learn how to do a one-handed toss, which is one hand, double rotation; it's a very high toss, and being very petite I had to put a lot of power into it. It was very challenging for me, but after consistently practicing I was able to do it."
McGertt performed for her first college football game in August at ASU, and she and the marching band will be performing for every home game this season. They performed prior to the game, during and a little bit afterward.
"It was a wonderful experience. It was completely different from high school; people come from all around the state to come and watch you. I don't know how to explain it, but it was just an amazing experience," said McGertt.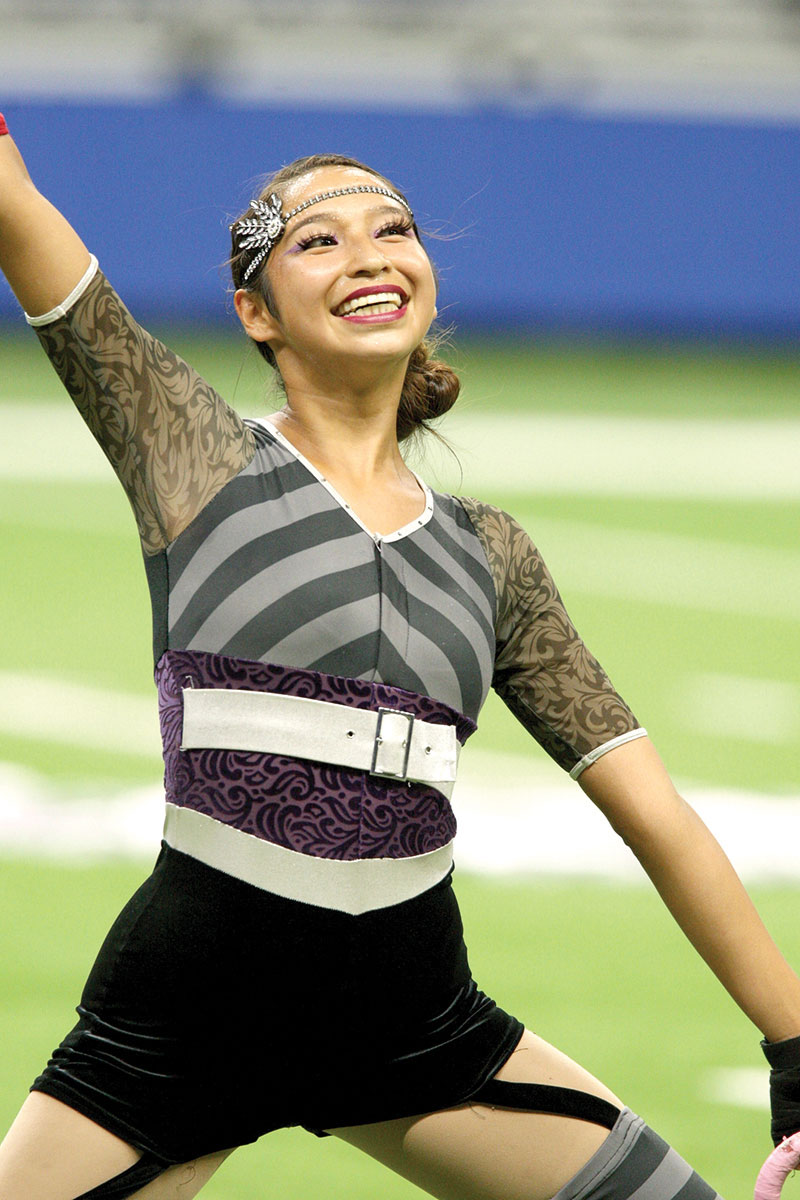 McGertt has some advice for young SRPMIC members who are seeking to perform in any extracurricular activity. She urges them to take the opportunity, because you never know where those opportunities will take you.
"You will be able to make memories and have fun. I am going to try out for a couple of drum and bugle corps on the East Coast," she said, Carolina Crown and the Boston Crusaders.
McGertt is currently working on an associate of fine arts degree in dance and plans to attend the University of Rochester in New York after completing school at Scottsdale Community College.
"Although my family wasn't there physically, they were there for me spiritually. They texted me every day to make sure my well-being was okay," said McGertt. "I also want to knowledge my instructor, Kyle Edwards. He was at my high school since I was a freshman and was able to follow me up until college. He would always help me when I didn't understand and would try his best to explain [things] to me. He even helped me get my single and a half 45 out (a flag tossing technique)!"