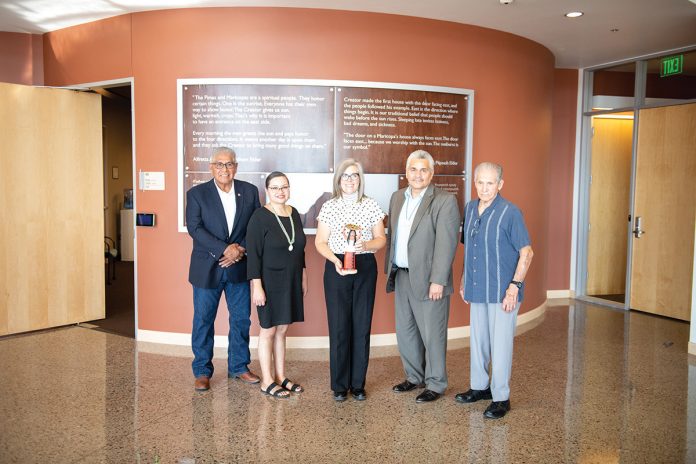 The Democratic nominee in Arizona's 2022 gubernatorial race recently visited the Salt River Pima-Maricopa Indian Community and the River People Health Center. Katie Hobbs, currently Arizona's secretary of state, kicked off her tour of Arizona communities right here on August 5.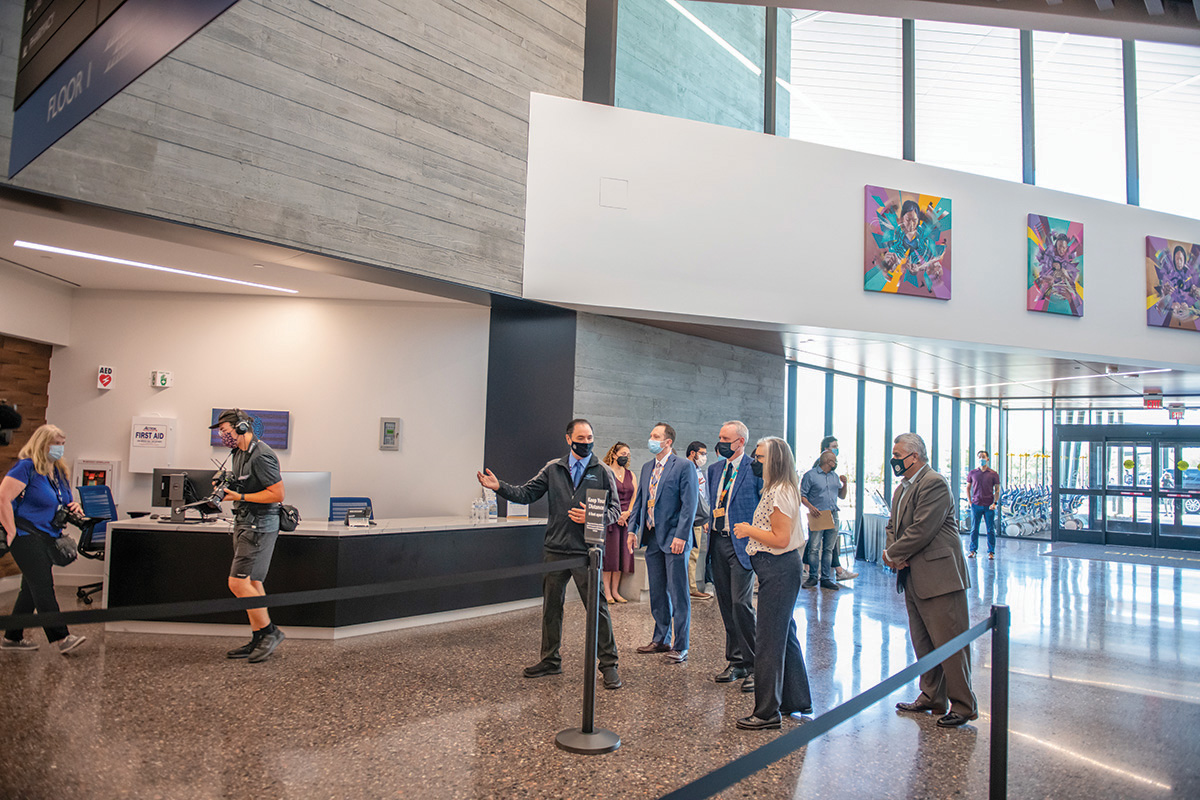 Hobbs is touring Arizona's communities as she bids for the state's top position. She is looking to garner support ahead of November's general election, in which she will square off with Republication gubernatorial candidate Kari Lake.
"I appreciate Secretary of State Hobbs for starting her campaign out here on the Community," said SRPMIC President Martin Harvier.
Harvier spoke about Hobbs' track record of including Arizona's tribal communities in policies on voting issues and how she has been willing to bring them to the table. "Secretary Hobbs has a record working with tribes, even calling a summit a year ago on the voting issues that tribes face. I think that is important how she came out and called that summit, to hopefully make it easier for tribes to vote."
The tour of the Community started with a meeting with President Harvier and Council members Wi-Bwa Grey, Thomas Largo Sr. and David Antone. Harvier used the opportunity to share with Hobbs the history of the Community and its recent developments, particularly the opening of the River People Health Center.
During the meeting, Hobbs talked about the concerns of Arizonans across the state, such as healthcare, water and education. She said that her platform is to bring everyone together to address the issues that citizens confront on a daily basis. As part of addressing the issues, she said that she would like to see tribes have a seat at the table, and that her administration will reflect the diversity of the state of Arizona.
After the meeting concluded, Harvier presented Hobbs with a gift in appreciation for her visit, a carved figure of a traditional Akimel O'odham basket dancer and a shell necklace.
On her tour, Hobbs made a brief stop at the Way of Life Facility, learning how the SRPMIC is making it easier for members to access recreational services with everything located in a single center.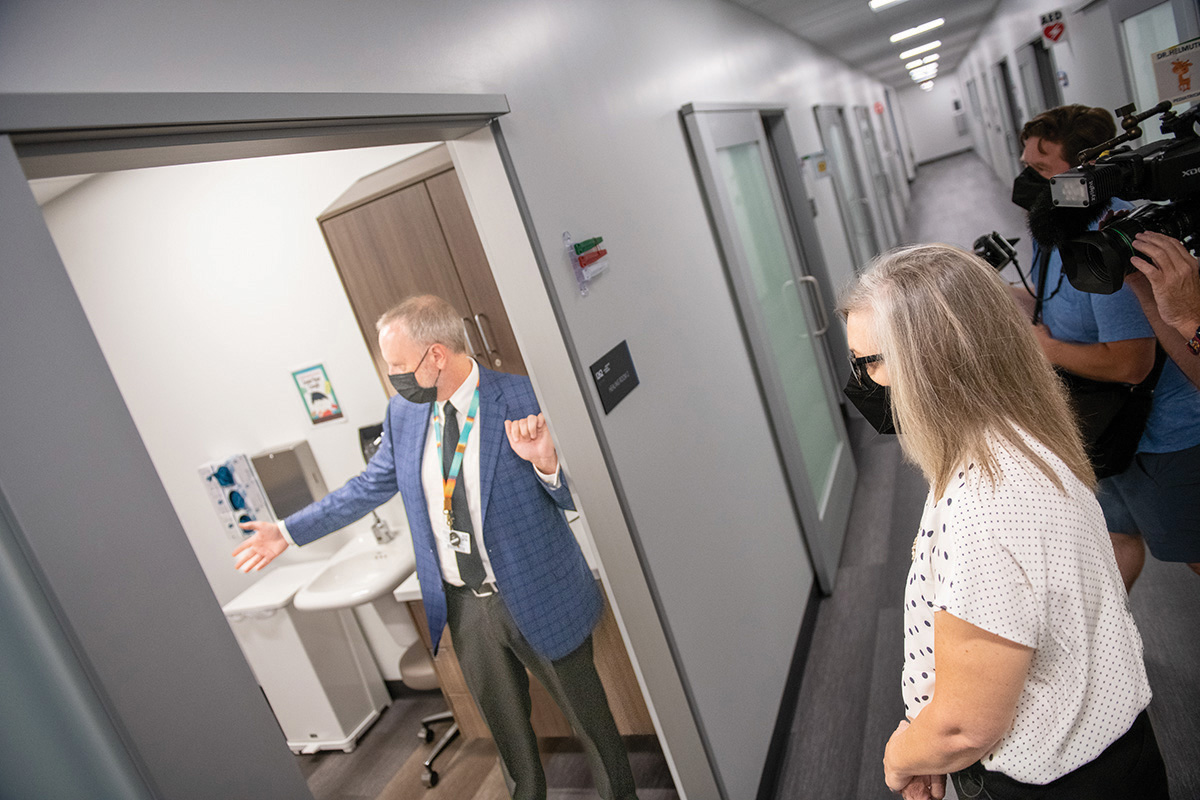 Later, Health and Human Services Director Joe Remitera led Hobbs on a tour of the newly opened River People Health Center. Remitera talked about the center's purpose to provide healthcare to Native Americans across the Phoenix metropolitan area. Hobbs was shown the various departments housed at the RPHC and met some of the staff. Remitera explained that the purpose of the facility is to improve the lives of Community members and indigenous people as a whole, whose population suffers from some of the largest health disparities compared with other demographic groups.
After Hobbs concluded her tour at the RPHC, President Harvier was interviewed by local news affiliates about her visit. He said with today's political climate, it has become increasingly difficult for tribal nations and their members to have adequate access to voter education. He added that having an advocate like Hobbs is essential for better tribal relations that can benefit all tribes across Arizona.