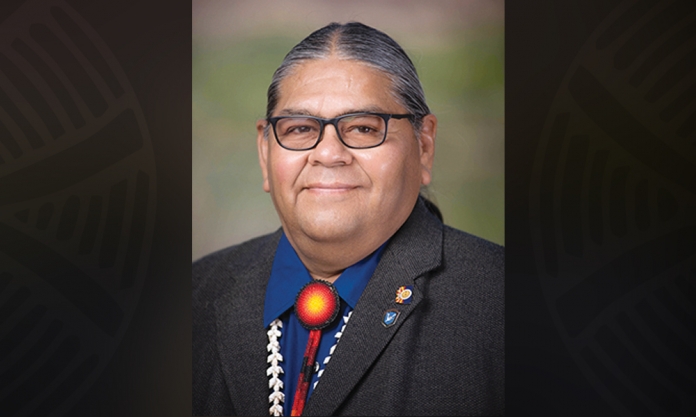 Salt River Pima-Maricopa Indian Community Vice-President Ricardo Leonard provided the weekly update, including the SRPMIC COVID-19 testing update. The update can be found on page 12.
Vice-President Leonard reported that the SRPMIC Council approved a fourth directive that closes the Verde River/Salt River ("Red Mountain River Area") to reduce the spread of COVID-19. The Salt River Fire Department reports that the growth of fire fuels has reached an extreme condition, which would jeopardize the health and safety of anyone within the Red Mountain River Area, including first responders. The area will be closed except for access by Community members to gather natural materials or for traditional religious purposes of the Onk Akimel O'odham and Xalychidom Piipaash. This directive goes into effect on Friday, August 7, at 8 p.m. To read the full directive, see page 16.
Other brief notices:
• Saddleback Communications is extending a 50% discount on all services to Community-member homes for the month of August. This will be the last month Saddleback will provide the discounted rate; non-discounted rates will resume with the September 1 billing.
• We are still accepting applications for the relief fund. Go to https://srpmic-nsn.gov/reliefpayment. The first checks will go out on August 7.
• Please fill out the 2020 Census so that Salt River's full population can be counted. Our federal funding is dependent on the number of people living in our Community. Go to www.2020census.gov.
Also, the SRPMIC will remain operating under essential services until the end of August.
I want to say something about Filmore Carlos, our past SRPMIC president, who passed away recently. He was a good man. He barely spoke about himself, never talked about his deeds—his words were always about the Community. Rest in peace, Mr. Carlos.
Finally, I want to remind all of you to stay hydrated. Watch out for your family members, and if you are lucky enough to have grandparents or even great-grandparents, please check on their welfare and be careful around them to prevent spread of COVID-19.
Shield up. Dom nei.