During November 15-18, the Salt River Pima-Maricopa Indian Community's Diabetes Prevention Services and FitnessFest held a Journey to Wellness event remotely on Zoom for about 55 participants a day.
Before the event, participants picked up a goodie bag at the main campus of Diabetes Prevention Services, which included the materials for them to use on each day of the event.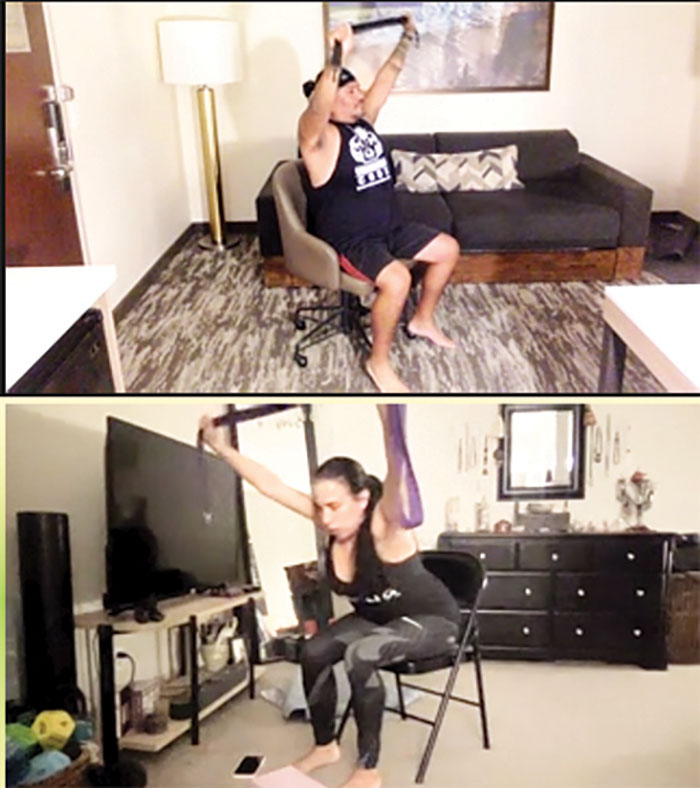 "November is Diabetes Awareness Month, so these conferences allow for us to bring in outside speakers and to also showcase what services we offer," said Diabetes Prevention Services Manager Elissa Caston.
"Sharing information and tools that the Community can use is very important to me. We want to support and assist individuals in their wellness journey, no matter where they are. Behavioral change is always a challenge when [people first start on their wellness journey], so support in making healthy habit changes is needed."
Janice Jaicks, CEO of FitnessFest, hosted the events, which seem to have better engagement virtually, possibly because people feel more comfortable in their own homes.
"The topics and the speakers are so relevant," said Jaicks. "The bonding, inspiration and the sense of community was really felt."
Before the COVID-19 pandemic, these conferences were offered as one-day events at different locations. Here is a breakdown of the week's activities.
Monday
The first day featured a cooking demonstration in which participants learned how to make "no-fry" blue corn frybread and a pinto bean spread with chefs Lois Ellen Frank and Walter Whitewater. Everyone in attendance cooked along with the chefs and showed their frybread at the end of the session. The reason for using these ingredients was that they are more nutritious than traditional frybread. All ingredients for the cooking session were included in the goodie bag.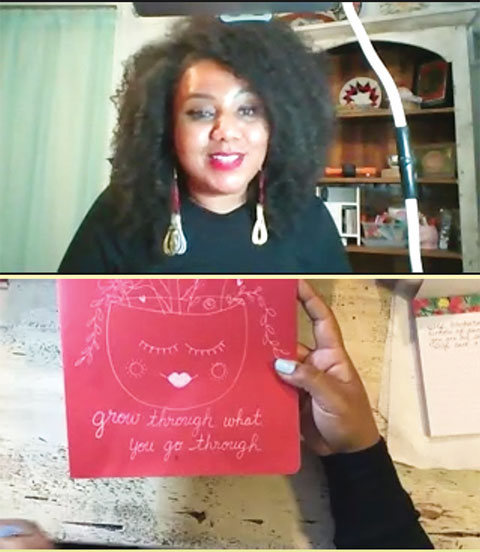 Tuesday
Master trainer Amanda Phan led an event that introduced Pound, a high-energy exercise that uses Ripstix, which are specially weighted drumsticks. This cardio jam session allowed participants to move to the music while pretending to play the music at the same time.
If you want to try out the Pound workout, SRPMIC members can get 30 days free by using the code "SALTRIVER21" at www.poundfit.com/backstage.
Wednesday
This day was divided into two events. The first event was "How to Live Life Powerfully," a yoga-infused workout with Johanna Corpeno and Waylon Pahona. The workout used a yoga block and a strap that was used for special stretch exercises. Corpeno and Pahona also shared an empowering talk about ways to deal with stress, cultivating a positive mindset, and how nutrition plays a role in your personal motivation.
The second part of the event was for men only. The topic was "Building Healthy Indigenous Masculinity" and was hosted by Pahona and Eric Hardy. The hosts spoke from the heart about their journey through loss, toxic masculinity, assault and family issues. Participants were inspired to share their own journeys after hearing the hosts' stories.
Thursday
The last session, hosted by Deonoveigh Mitchell, was called "Self-Care Journaling" and was an hour dedicated to learning creative tips and techniques for writing and drawing for self-expression.
Mitchell owns the H.E.R. Medicine Shop (which stands for Heal. Empower. Rise.) in Scottsdale. The purposes of journaling were discussed, which include goal-tracking, making lists, personal writing, doodling, organizing, planning, reflecting and brain dumping.
For the event, participants used washi tape, a canvas bag, a ruler and a special notebook to write down goals and write letters to themselves.