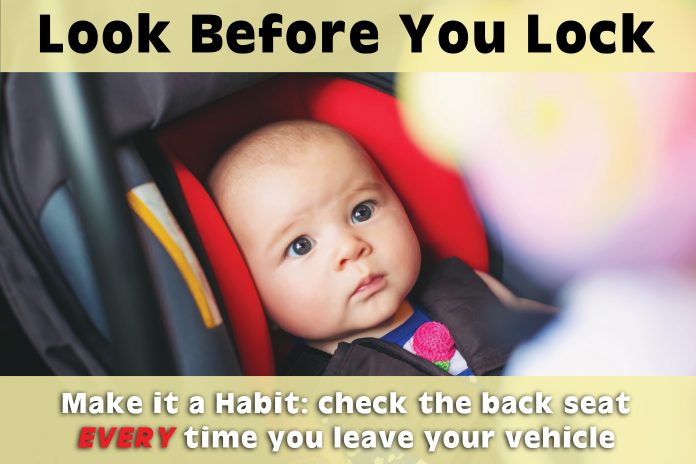 As temperatures in southern Arizona start to rise, so does the need to remind people about the danger of leaving children and pets inside hot cars. When the air temperature reaches 100 degrees, the temperature inside a vehicle can reach 138 degrees in five minutes and 150 degrees in 15 minutes.
Parents must know that it is never okay to leave a child in the car—air conditioned or not—for any length of time. Young children are more susceptible to heatstroke because their body temperature can rise five times faster than an adult's. According to the National Highway Traffic Safety Administration, 24 children lost their lives from being left in hot cars in 2020.
Here are some tips:
• Always lock your vehicle's doors. This will prevent curious children from getting into a vehicle unsupervised.
• Always check the back seat before leaving your car to make sure you leave no one behind. Placing something you must take with you (cell phone, purse, work badge, etc.) in the back seat will ensure you have to open the back doors, and therefore check the back seat area, before walking away from the vehicle.
• Keep all car keys out of the reach of children.
• Don't hesitate to call 911 if you see an unattended child or pet in a vehicle.