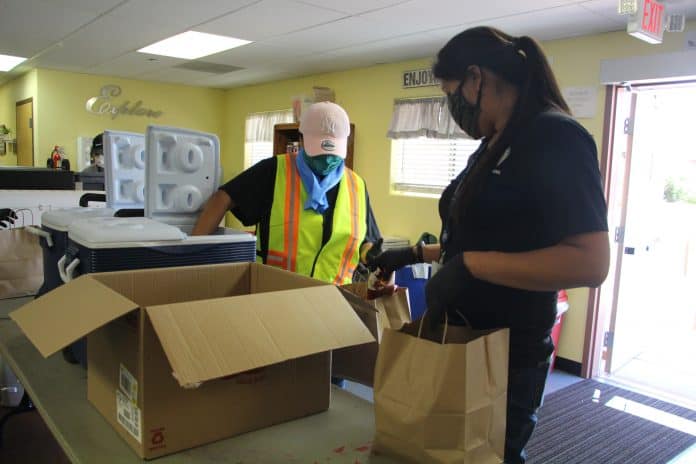 As the "Essential Services Only" phase in the Salt River Pima-Maricopa Indian Community is extended at least through October 4, O'odham Action News continues our recognition of essential workers who keep SRPMIC going strong during the COVID-19 pandemic.
In this issue, we recognize the tireless hard work of the Senior Services Department (SSD) and all that they do to care for the Community's elders.
Alfhonso Havatone is the Social Services manager, and he manages support services, home care, the caregiver program and the adult protection divisions of the Senior Services Department for SRPMIC.
During the pandemic, the caregiver program has been offering meetings, activities and counseling via Skype. The staff also follow up with various meal pickups; they will drive through and pick up a meal that is related to an activity that they completed.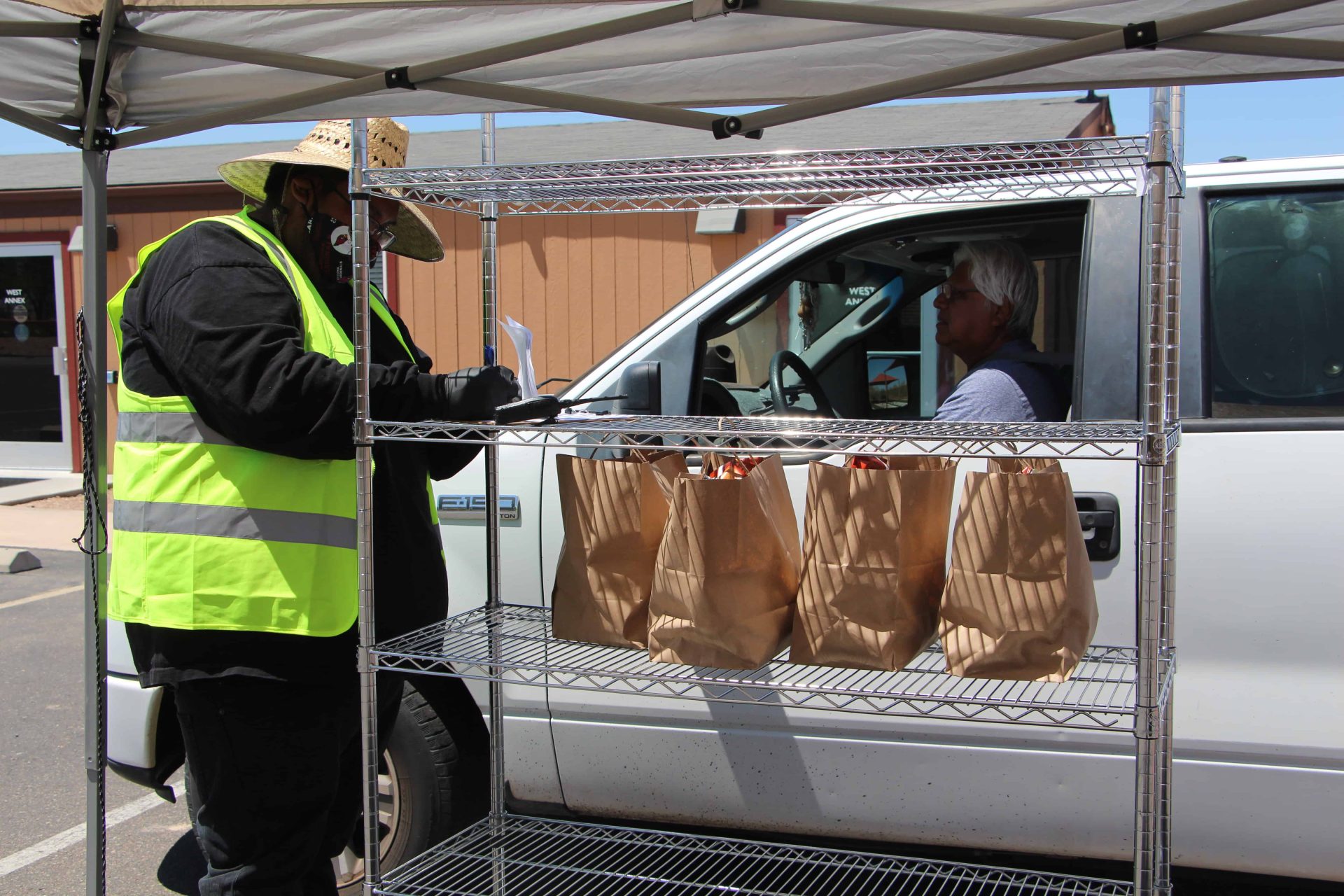 "Then we have the social workers. They're all working online through Skype and they coordinate all client services, medical and optical services, or help if the client is in transition," said Havatone. "They coordinate with other Community departments such as the Salt River Clinic and Community Health Representatives department for transportation."
Havatone says that the home care services are on hold while the Community is in the Essential Services phase. Some of the workers offer assistance with home-delivered meals and meal preparation. "We are waiting for the Community to move to Phase 1 to offer a very small amount of home care essential services," he said. "For the remaining caseload of the home care services, many of our [clients] have reached out to their own family members in the meantime until we reach some sort of 'norm.'"
The pandemic has created barriers for many departments at SRPMIC, but Havatone says that as a department, Senior Services has had many meetings and has processed what barriers to overcome and how to continue to provide what the Community needs.
"One of the bigger things that is coming out of the pandemic is that, sometimes in the past, we tended work in silos, and the pandemic has really pushed the department [divisions] to work closely together to increase our communication on behalf of our clients," he said. "Communicating through Skype has been a big thing that has evolved for the department. Although it was [previously] available, we never utilized it because we just did everything in person."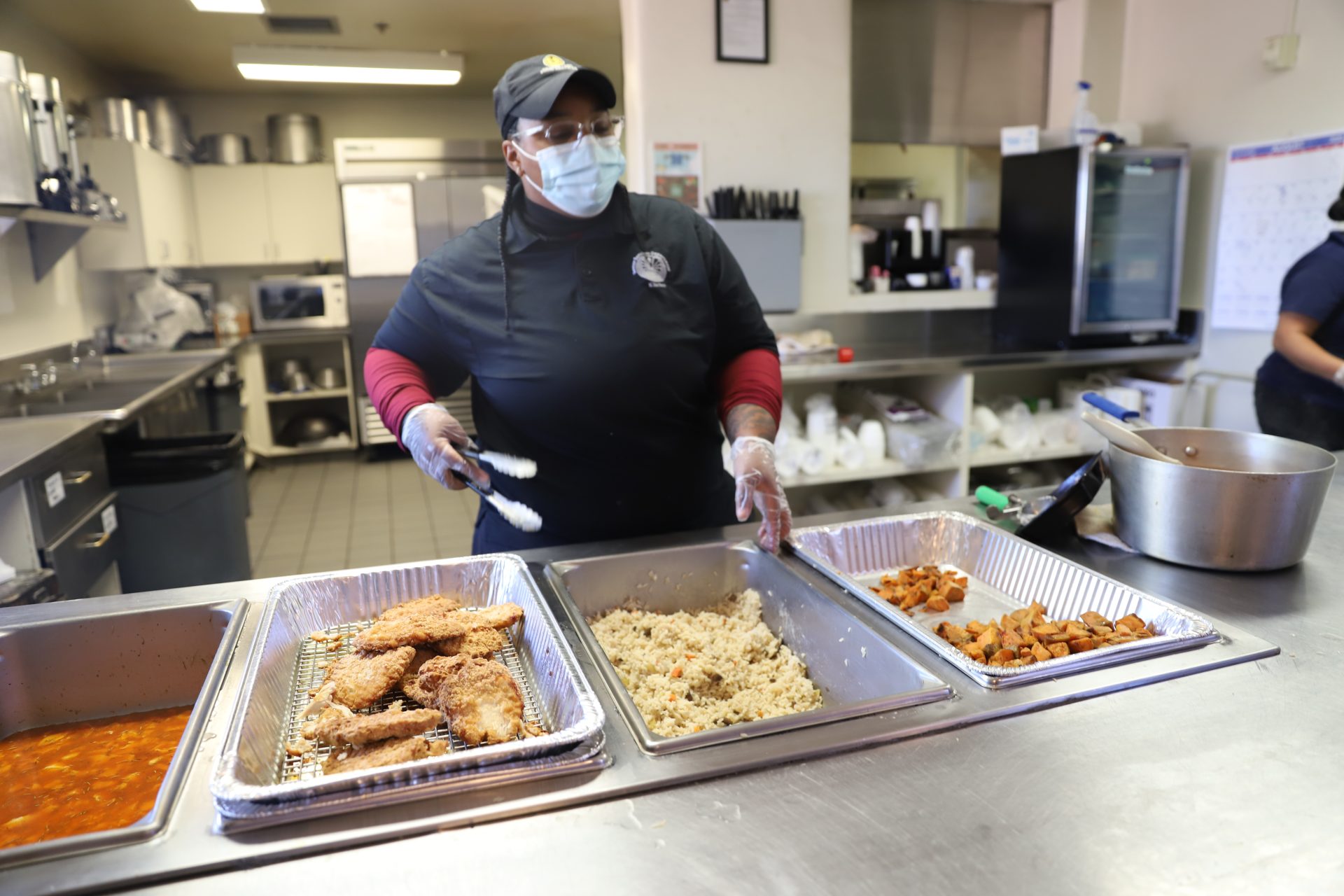 SSD Operations Manager Kevin Smith oversees the food services, transportation and recreation divisions. Smith says that the food services team works diligently to provide nutritious, high-quality food to the Community's seniors.
Food services team members typically work Monday, Wednesday and Friday from 6 a.m. to 3 p.m., cooking and packing food for delivery and onsite meal distribution. "We also have a team come in on Tuesdays and Thursdays to help pack food for the week," said Smith. "The cook team's duties include ordering, prepping, cooking and packaging food for delivery and meal pickup. Our recreation division also assists with the meal pickup process, which is a contactless pickup for our seniors."
The recreation division coordinates senior outreach and is currently preparing videos for the Community's seniors that center around self-care and entertainment.
During the pandemic, Smith says that the team has had to change their processes to better serve seniors and keep the staff safe. He says that social distancing will always be a concern, especially since the elderly are at higher risk for COVID-19 infection. Senior Services is reviewing safe practices to provide communal and congregate activities while still keeping within the guidelines of safety protocols.
"The process has been challenging, but focusing on our overall goal of serving and caring for our seniors has helped us pull through. We remain dedicated to our seniors and the safety of all we serve," says Smith. He continued, "It is always special and rewarding to serve our seniors, and our ability to continue some of our services, even in limited capacity, has been a huge positive through this pandemic. From this pandemic, we have also been able to create new processes that will help in other unforeseen disaster-type situations."
O'odham Action News would like to thank the Senior Services Department for all of their important, dedicated hard work!