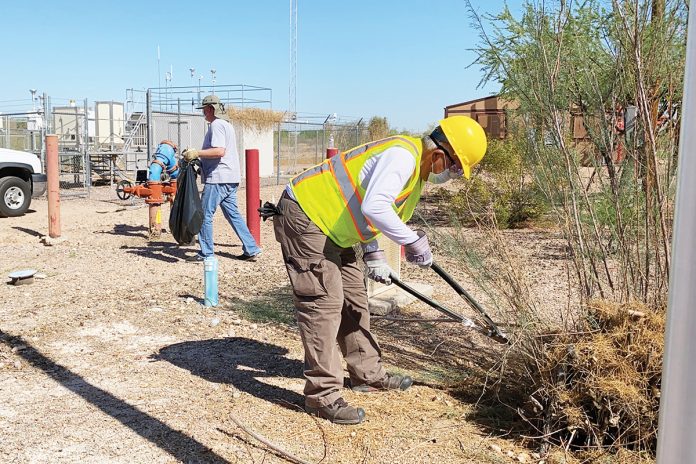 Each year the Salt River Pima-Maricopa Indian Community's Community Development Department (CDD) hosts an Earth Day event. After cancelling last year's event due to the COVID-19 pandemic, this year CDD decided to hold a "hybrid" celebration for Community members to participate in and take the Green Pledge.
As part of the online virtual event, those interested could go to the SRPMIC Earth Day website and choose from a number of activities to do at home with their families, such as clean and rake the yard or create a birdhouse. On Saturday, April 10, the entire Community, including SRPMIC employees, was invited to join in a drive-thru event where they could pick up a T-shirt, an Earth Day kit and a small mesquite tree they could plant at home.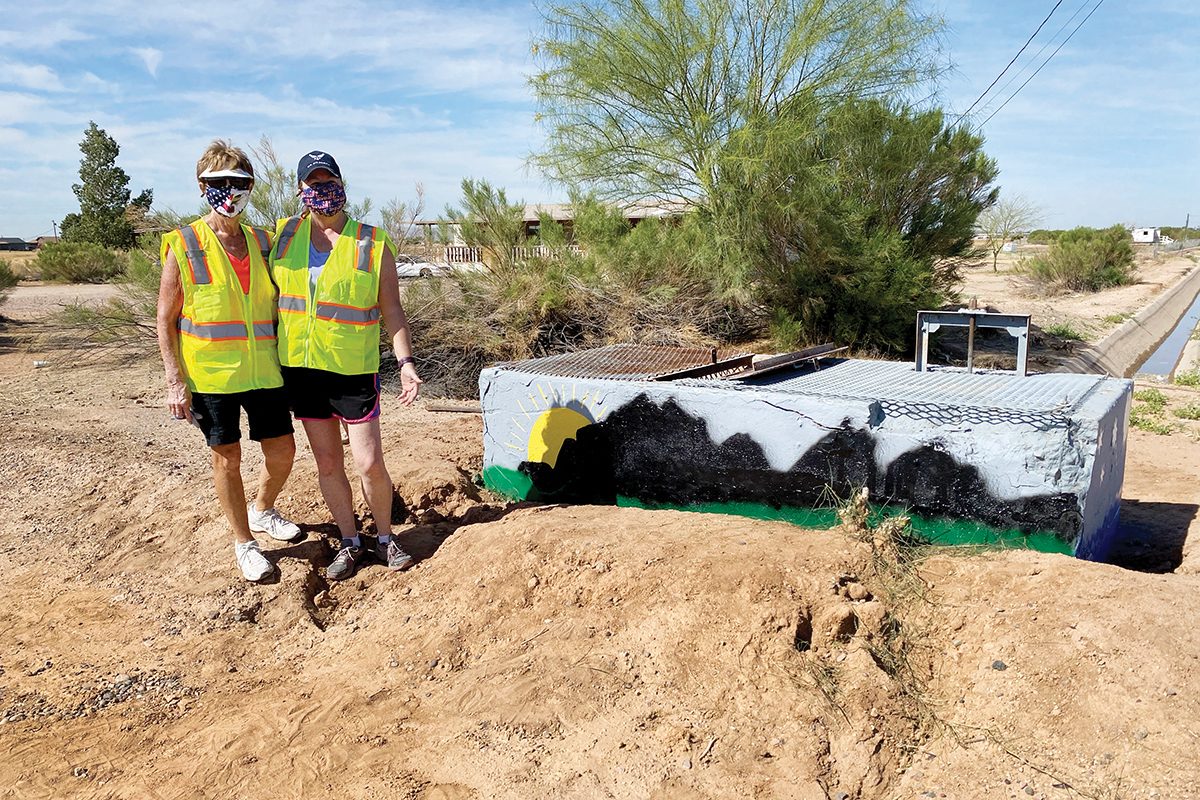 "We also had people repaint 14 standpipes, and we had nine garden boxes that we gave out to the seniors," said Environmental Protection and Natural Resources Manager Chris Horan. "We also made a video, with the help of the Information Technology (IT) [department], of the [Earth Day] agenda with messages from SRPMIC President Martin Harvier, Vice-President Ricardo Leonard and Council representatives. The video included important safety tips from the Salt River Fire Department, stretching tips from a physical fitness specialist and all the other things we usually do at the [in-person] event."
The video also featured the history of the Wetlands located in Lehi and Salt River, standpipe painting, tutorials on how to plant a tree and how to create a barrel garden, and other fun activities.
This year's celebration caught the interest of 100 people who preregistered for the Earth Day activities and 70 vehicles that came to the drive-thru event. One hundred mesquite trees grown by Scottsdale Community College were handed out, and 30 volunteers participated in the socially distanced Wetlands planting and cleanup.
On Saturday the Household Hazardous Waste drop-off was located in the north employee parking lot. More than 10,000 pounds of hazardous waste was collected, including things like paint and batteries.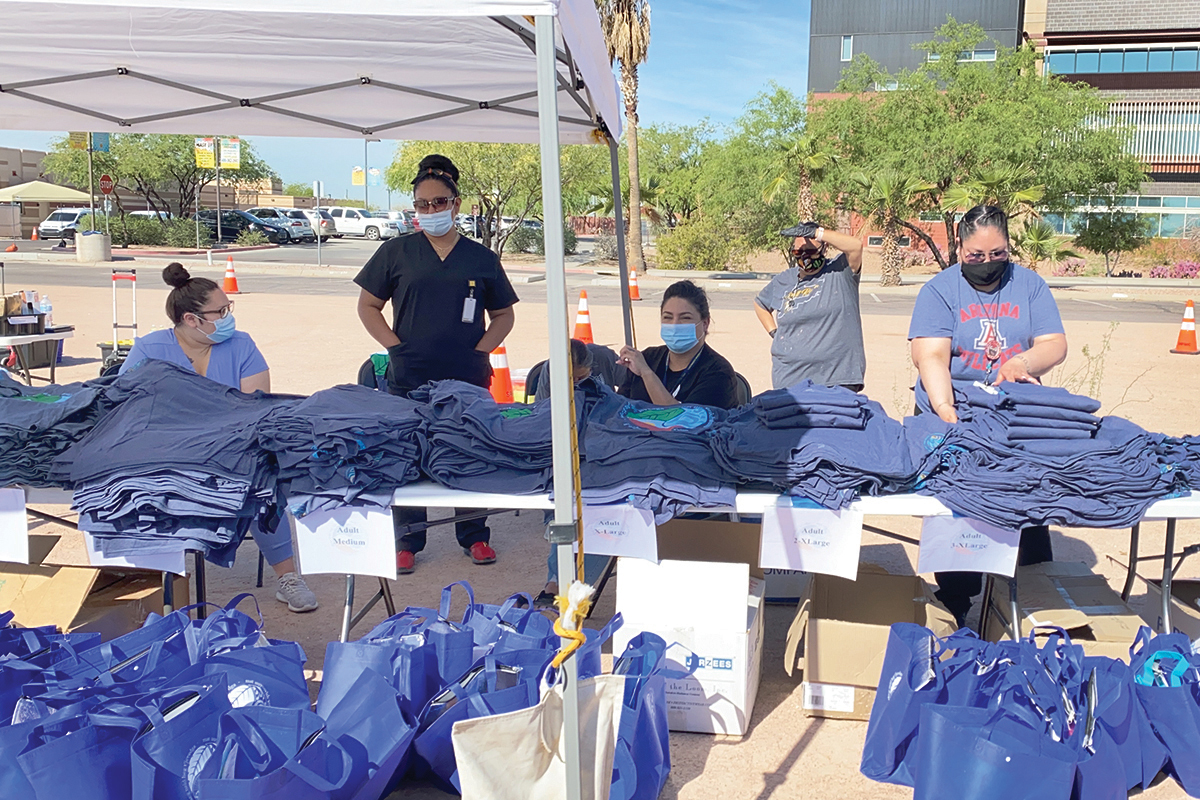 "Next year we're anticipating that the event will revert back to the way we used to do it," said Horan. "We would like to have a bunch of activities, a bunch of shirts, an Environmental Fair, a huge lunch and all the things people expect from the [Community's annual] Earth Day event."
CDD would like to thank all the volunteers and all the departments who made the Earth Day event a success this year. To view the SRPMIC Earth Day 2021 virtual event video, visit https://vimeo.com/533207157.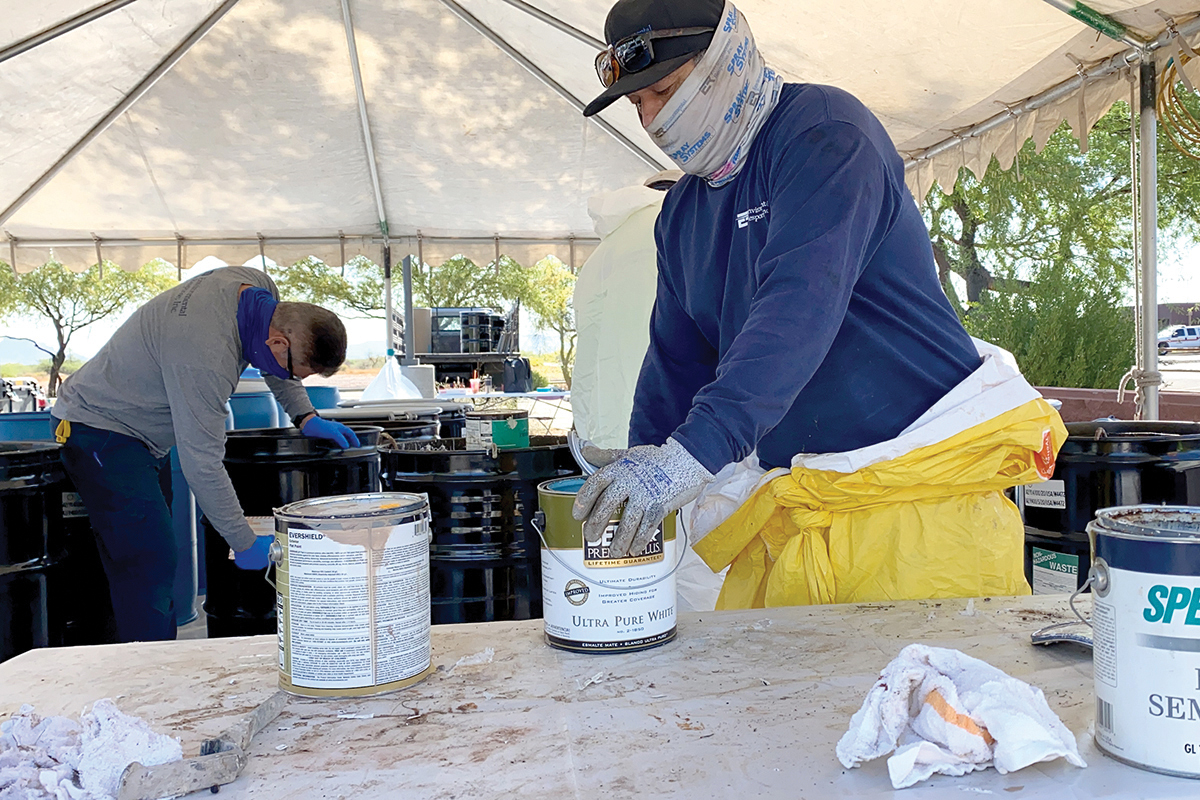 Earth Day and HHW Spring 2021 Outcomes
Earth Day
• 70 cars attended drive-thru event
• Distributed 100 mesquite trees grown by SCC
• Repainted 14 standpipes
• Built and filled 9 Senior Garden Boxes
• 30 volunteers at the Lehi Wetland doing cleanup
• More than 300 shirts given out
• 100 people preregistered for projects at their home
Household Hazardous Waste Collection
• 193 households brought waste for drop-off
• 2,200 lbs. of batteries
• 200 lbs. of light bulbs
• 4,845 lbs. of paint, aerosols and liquid
• 790 lbs. of hazardous liquids
• 850 lbs. propane cylinders and electronics
• 450 lbs. of medications and sharps
• 60 tires
Total
More than 5 tons/10,000 lbs. of household hazardous waste, which is 20% more than the Fall 2020 collection!