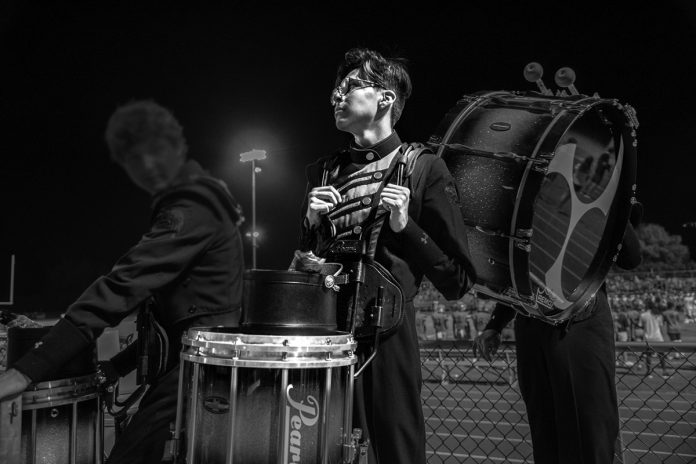 Marching to the beat of his own drum, Salt River Pima-Maricopa Indian Community member James Schaaf is preparing to wrap up his senior year of high school and is looking forward to a new level of marching band experience at Arizona State University in the fall.
Schaaf is a senior at Corona del Sol High School in Tempe, where he is not only a great student academically but has been a member of the school's marching band since his freshman year, sharing his drum set and marching expertise.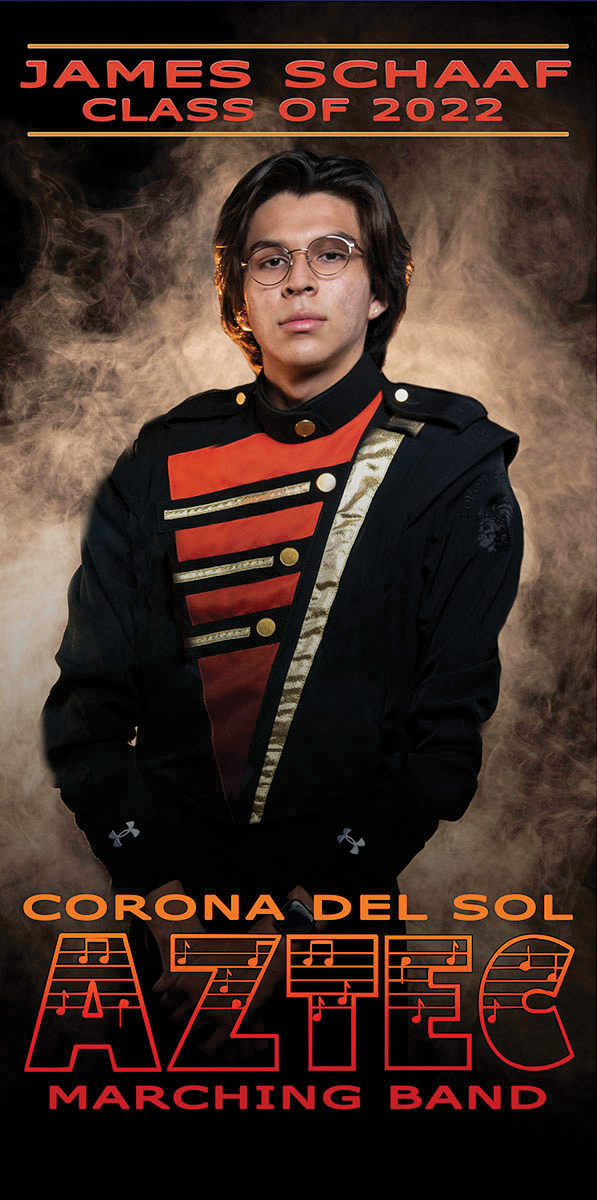 "I play snare, drum set and some mallet instruments such as the xylophone and marimba," said Schaaf. "I had a lot of reasons to play, mainly because my dad (Michael Schaaf) is a drummer and my mom (Yvonne Emerson Schaaf) played the piccolo. Her family is big into marching bands and playing music; they were part of the Salt River Indian Marching Band, Quechan Indian Band and the Colorado River Indian Tribes marching bands. But mainly what attracted me to playing was watching a YouTube video of a drum corps playing their warmup sequence. I got really intrigued about how intricate and complex it was. I thought I wanted to do that in the future, so I started small at my middle school and made my way up."
Starting out in the band at Carson Junior High in Mesa, where he played for two years in the seventh and eighth grades, Schaaf went on to high school. Instead of going to Westwood or Mountain View, he chose to attend a school with an outstanding percussion band program. He decided to go to Corona del Sol, where he developed his skills through good instruction and feedback from his teachers.
"I felt that that is where I would develop quicker, so I chose to go to that school," said Schaaf. "I have a couple of teachers who have been good role models to look up to, Roberto Paz and Cole Governo. They are drum teachers in Arizona and have really impacted me on how I wanted to move forward with marching band."
After playing for a little over five years, Schaaf has developed his marching and percussion skills to the point where he has been accepted by Arizona State University's head staff to join the band next fall. Another big accomplishment is being accepted into The Academy Drum and Bugle Corps, which is a world-class junior competitive drum and bugle corps based in Tempe. Schaaf will begin camp with the Academy this month, and in July he will have the opportunity to travel to many states to train and perform, including California and Indiana. Although he has already traveled to California and Utah to play with his high school, he looks forward to visiting new states this summer.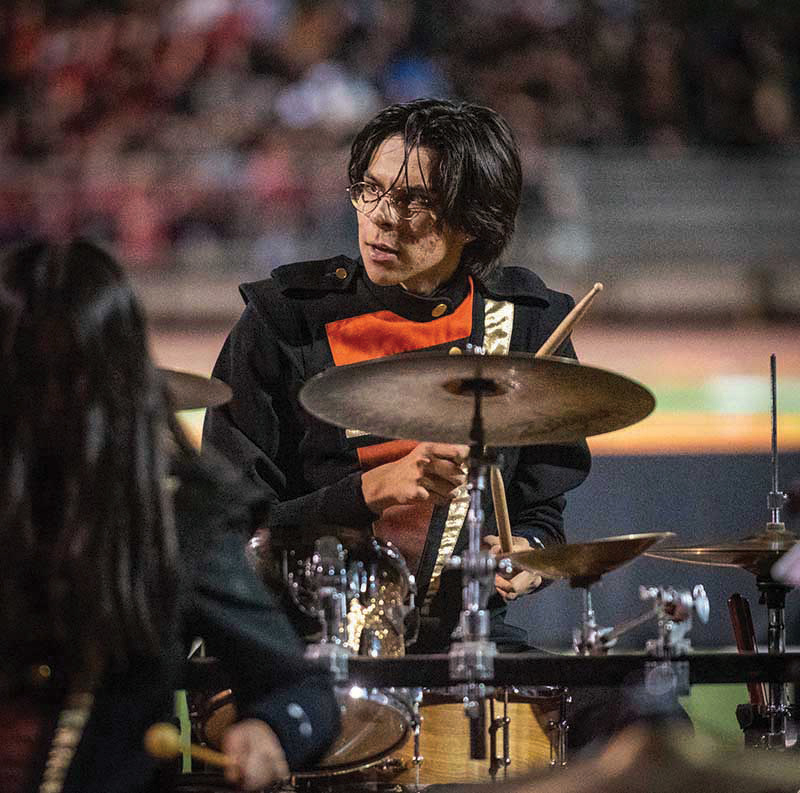 Other than continuing with marching band, at ASU Schaaf plans to get a degree in computer science with an emphasis in software engineering.
"If there are young people interested in doing something like marching band, color guard or dance, it's a great way to meet new friends and make really strong bonds with people you never thought you'd ever meet, as well as develop a skill that most people find really interesting," said Schaaf.
"I would like to thank my parents for supporting me. It has been hard; they would have to drop me off at practice at 4 a.m. I'd also like to thank my teachers Roberto Paz and Cole Governo for giving me really good instruction on how to develop my drumming abilities for the past four years."