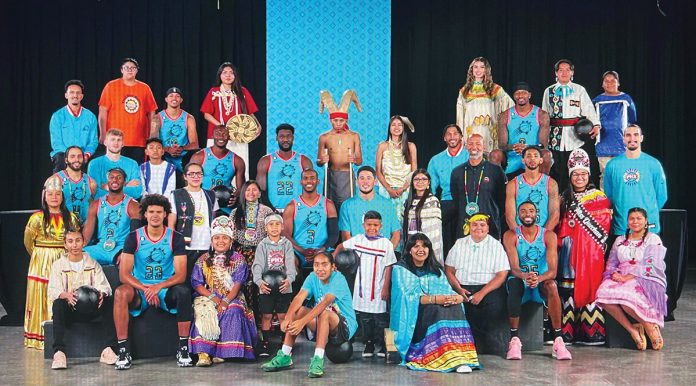 Three Salt River Pima-Maricopa Indian Community members, students Liam Enos and Jizelle Juan and Marcus Laslioo were featured in the Phoenix Suns' Native American Heritage Month promotions throughout November. The three had the opportunity to join youth from Arizona's other 21 tribes in a photo and video shoot wearing their traditional attire.
On November 10, the Suns released their new City Edition uniform recognizing the 22 tribes of Arizona. The unique teal uniform honors the Native American communities along with a new court design showing the word sun in the language of the 22 tribes.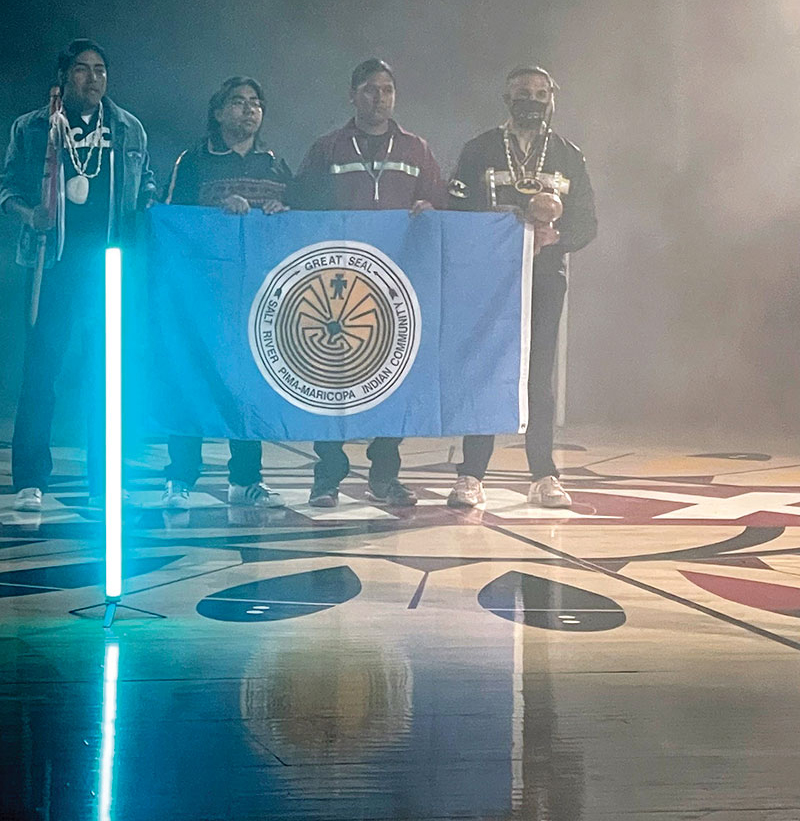 Enos and Juan were selected from the Young River People's Council to represent the Community.
"I feel so grateful to be chosen to do something so big, to represent my reservation; and I feel like it's like something really important, especially since there were only two people picked from the group," said Enos. "It was really nice spending time with [the other Native youth] and also seeing all those other tribes."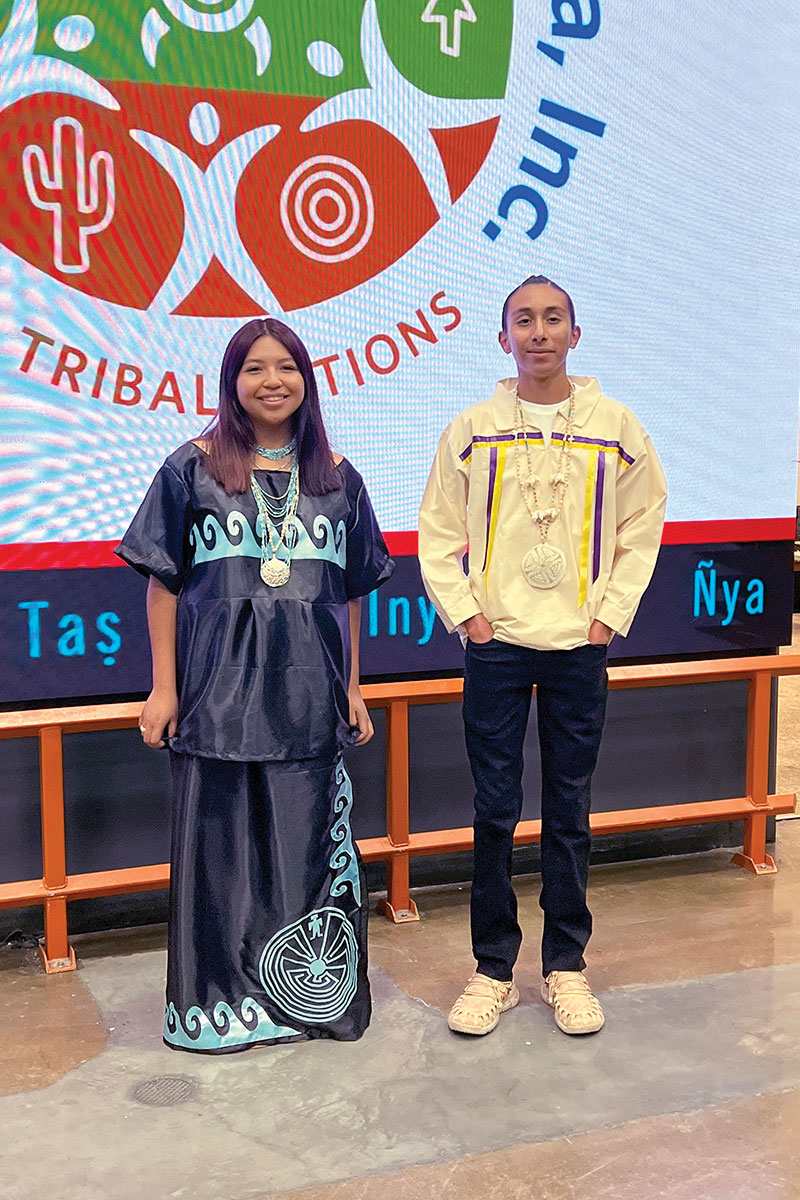 Lasiloo who is a student athlete and is Onk Akimel O'odham (Salt River), Akimel O'odham (Gila River) and A:shiwi (Zuni) was invited to the photo and video shoot and can be seen holding the SRPMIC flag in a video that was released on the Phoenix Suns social media pages.
In a second photo shoot, Enos was able to meet the Suns players after the shoot was over; unfortunately, Juan was unable to make that shoot, but both were able to get their photos taken and videos shot for promotional videos that will be played at the next home game after the release of the City Edition uniforms.
"It felt really great; it was such an honor to be one of the people chosen do this," said Juan. "I got to meet other people and we all dressed up in our traditional attire. My mom (Angelica Valadez) made my dress. It was the first one she's ever made, and I wore my shell necklace that I made myself."
Visit the Phoenix Suns' social media pages to view how they are celebrating Native American Heritage Month at www.instagram.com/suns/ or www.facebook.com/suns/.