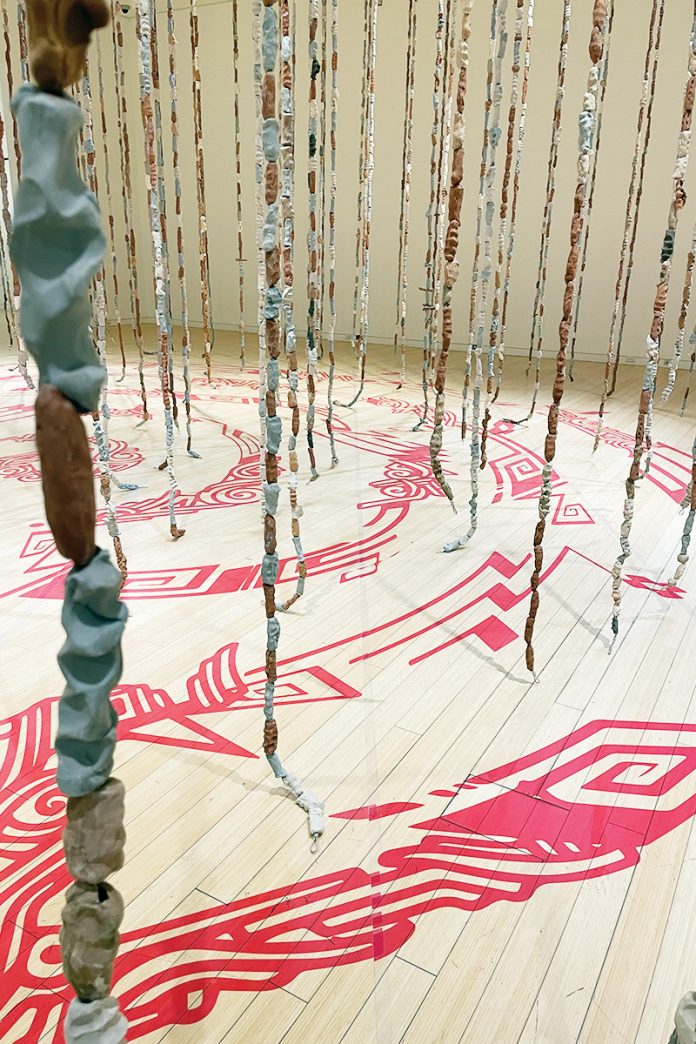 Salt River Pima-Maricopa Indian Community artists Anthony "Thosh" Collins, Dwayne Manuel and SRPMIC resident Thomas "Breeze" Marcus are represented in artist Cannupa Hanska Luger's exhibition "Passage" at the Mesa Arts Center. The exhibition opened on May 14 and will be on display through August 8.
The centerpiece is "Something to Hold Onto," Luger's immersive installation piece consisting of more than 7,000 1-inch unfired clay beads. Each bead represents a life lost along the U.S.-Mexico border in the last 30 years, and the piece is intended to humanize this staggering statistic.
Manuel and Marcus's installation mirrors a large-scale floor mural of their signature abstract O'odham designs. A pop-up educational experience by artist Tanya Aguiñiga is part of the exhibition, along with photography and journalistic documentation by Collins and his wife Chelsey Luger.
Tickets are free and based on timed entry. To view "Passage," go to www.mesaartscenter.com/index.php/museum/art/exhibits/cannupa or call (480) 644-6500 for more information.