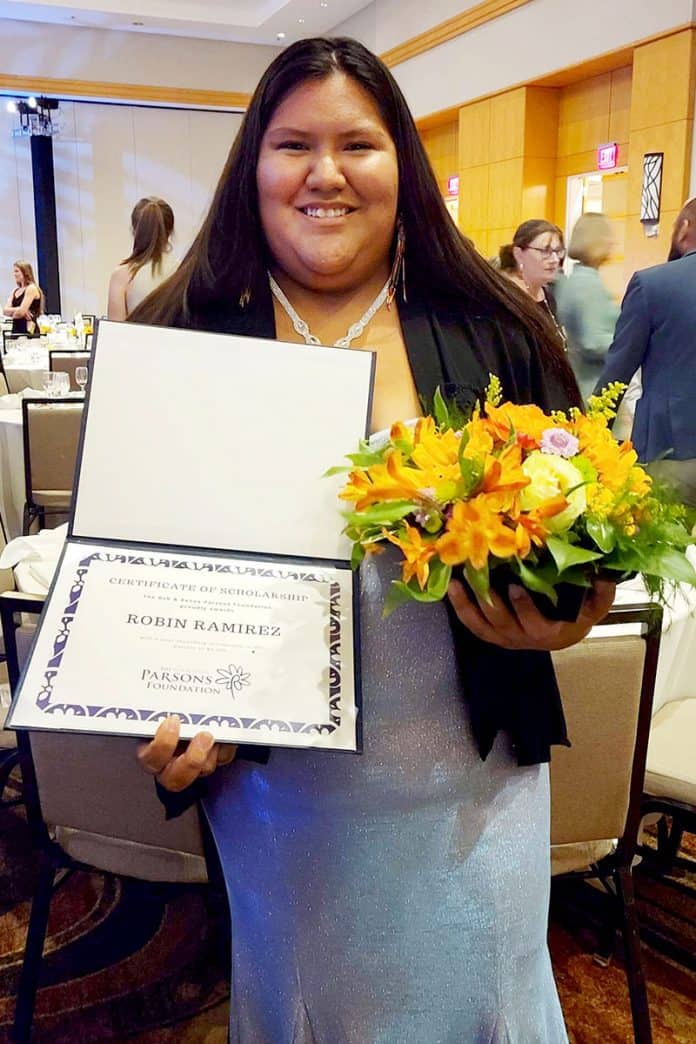 By Tori Paukgana
Youth Services Director
On Friday, April 22, the Salt River Pima-Maricopa Indian Community's Youth Services staff and member youth attended the Boys & Girls Club Celebrate Youth Gala at the JW Marriott Phoenix Desert Ridge Resort and Spa. The event included a silent auction, entertainment, dinner and program.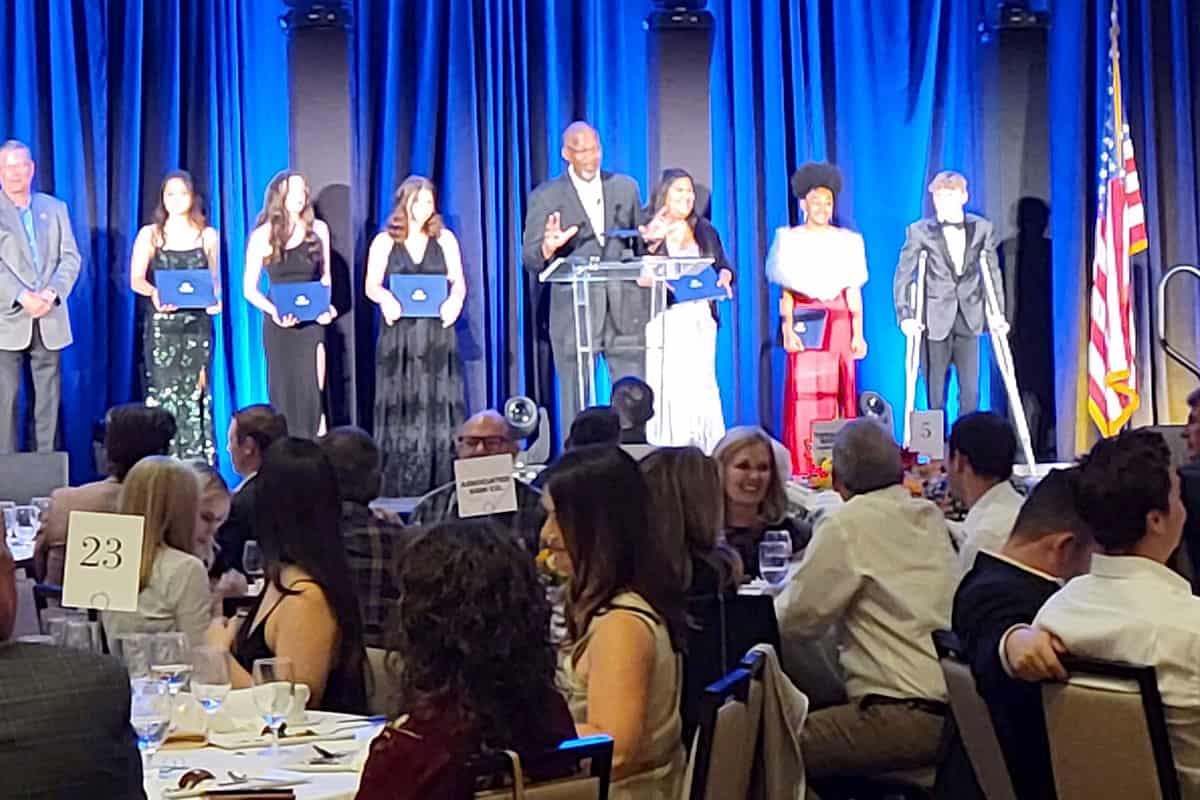 The youth nominated this year was Robin Ramirez from the Red Mountain Boys & Girls Club Branch located at the WOLF. Ramirez was awarded a $5,000 Scholarship and represented Salt River Proud! We are proud of her accomplishments as we support her as she continues her education and strives to be a role model in the community.
Ramirez is a Junior at Westwood High School and has been a Club member for seven years. For Ramirez the club is the place where she feels comfortable opening up and being herself. When Ramirez graduates from high school, she plans to study culinary arts at Scottsdale Community College. Ramirez says the club has helped her gain the strength and confidence to tell the stories and experiences of her people openly and proudly because she will never let her culture fade away.
In attendance to cheer and support Ramirez was Branch Club Director John Paul Saspe and Youth Development Specialist Angie DiCicco, Assistant Community Manager Blessing McAnlis-Vasquez, Council member Michael Dallas, Youth Services Director Tori Paukgana and Youth Services Program Manager Enrique Hernandez. Most importantly, Ramirez's family was there to share this special occasion with her.
Youth of the Year is the signature effort by the Boys and Girls Club to foster a new generation of leaders, fully prepared to live and lead in a diverse, global and integrated world economy.
In the 21st-century world and workplace, leadership skills such as communication, goal-setting and teamwork are essential for everyone, especially young people preparing to meet the challenges of adolescence and adulthood. Beginning in 1947, Youth of the Year has evolved into a comprehensive leadership development program.