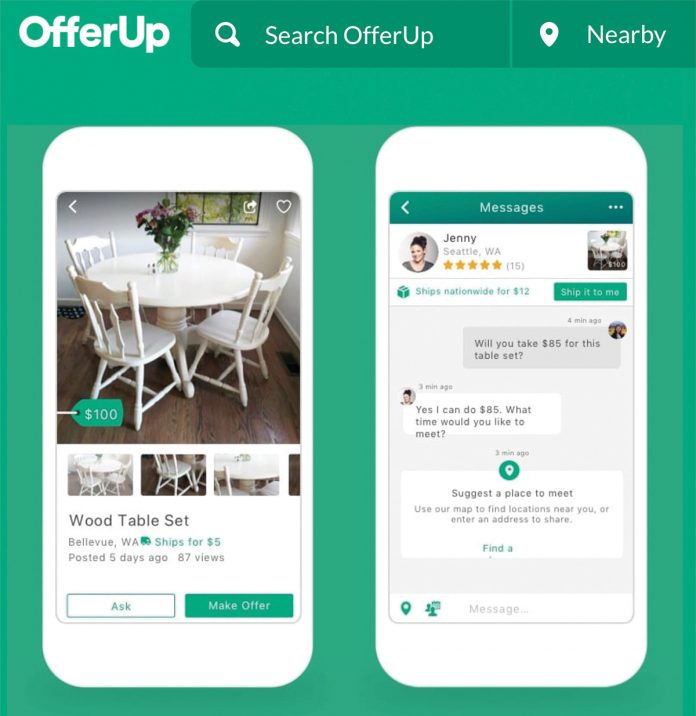 The online world is a whole different beast. Within the last 10 years, it has been proven that one can really do and buy almost anything online. When COVID-19 hit, the internet proved to be our most powerful asset for purchasing our necessities. However, when it comes to things we want, like the newest tech, these items can get expensive fast. People will look to buy used items for a cheaper option. This is where sites like eBay and OfferUp come in.
Unlike eBay, OfferUp allows people to buy items from people in their own local area. This means two things: first, there is usually a face-to-face meetup between buyer and seller; and second, you have to be careful when it comes to buying expensive things because scammers are always out there.
Here are a few things you can do to safeguard a local buy-and-sell transaction:
First, review the person's profile carefully. Scammers usually create profiles within days of the posting their offers, which means their new profile has not had the time to garner reviews.
Second, the price of the item will tell a lot about the offer. It is best to check many places online before buying. If the price is too low to believe, it may be a scam.
Third, vague and questionable pictures of the item are suspicious. It is important to know the details of the item you are buying. If you are suspicious about the item, go ahead and message the seller. OfferUp allows you to send a direct message to, for example, ask for different photos or ask to test the item when you meet with the seller.
A last piece of advice: OfferUp does have the option to buy from people out of state. However, this should be a last resort anyway, because there is no way to tell whether the item is fake until it's too late.
But most important, paying someone online using an online cash service, like Venmo or CashApp, has a big downside. Online cash services usually do not carry fraud insurance, so be wary if the seller insists on being paid through an app or if they don't cooperate when you ask for other pictures of the item or validation of their purchase.
Buying from OfferUp and other online sellers may have some pitfalls, but when it works, you can find great deals. Often people just want to get rid of their items and get some extra cash. Buyer beware, but if you are vigilant, you will become a master at spotting scams in no time!