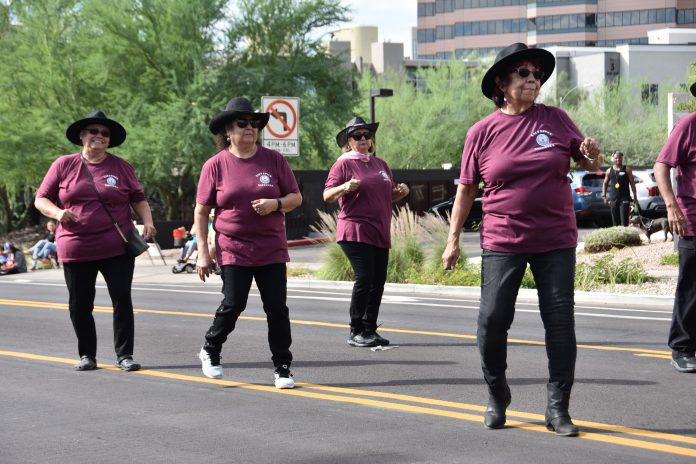 On the weekend before Indigenous Peoples' Day, the 38th Annual Native American Connections (NAC) Parade was held on Saturday, October 8, along Third Street in Phoenix.
NAC began as a small grassroots organization in 1972, operating a program for Native American men in recovery from substance abuse disorders. Today, NAC owns and operates 22 sites throughout Phoenix, helping local Native Americans with health services, affordable housing and community development.
The parade featured several floats, as well as dancers and performers, nonprofit companies, schools, Native American businesses and tribal royalty.
Judges scored the parade entries in four categories as they passed by the NAC booth: Performance, Schools, Nonprofit and Commercial.
In the Performance category, first place went to the Ballet Arizona Native Hoop Dance Class. The San Carlos Apache Tribe Baby Girl of the Year 2021-2022 won second place, and the Salt River Senior Steppers won third place.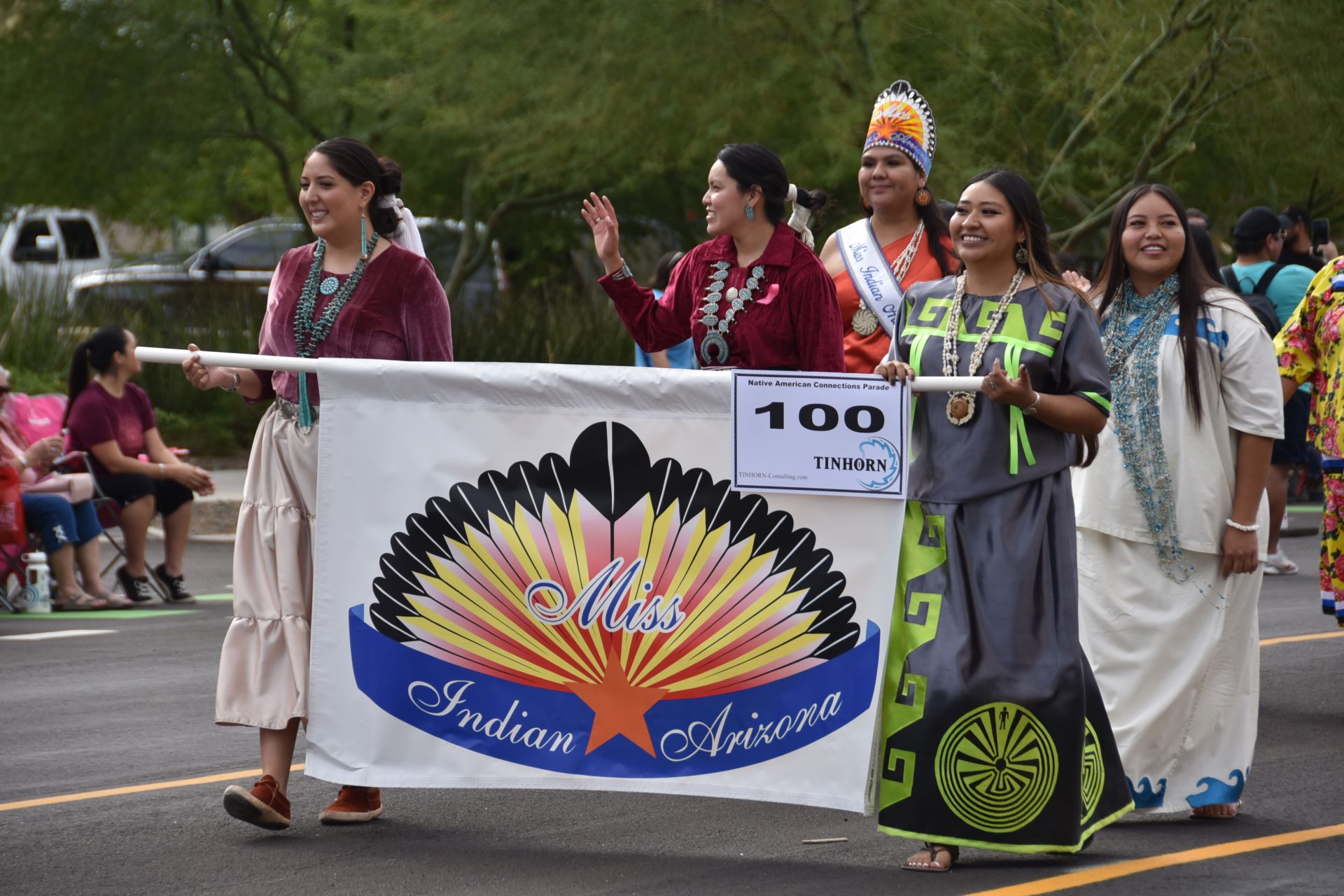 Salt River Pima-Maricopa Indian Community member Francia "Cissy" Neisen has been with the Salt River Senior Steppers for just over a year. She said the parade experience was fun and exciting, and participating with the group is a great way to stay in shape.
"Everything was well organized. The route was filled with people and we were able to dance, wave, say hello and give out candy, said Neisen. "Then we got out in front of the judges' booth, did our little dance, and everyone cheered. Representing the Community is always awesome. Being with the Senior Steppers [is great]; they're a fun group of people." Also participating in the parade were Miss and Jr. Miss Salt River Royalty and the Miss Indian Arizona Contestants, who included Sistine Lewis and Manderee Jose from the SRPMIC. Later that day, Lewis was crowned Miss Indian Arizona 2022–2023.