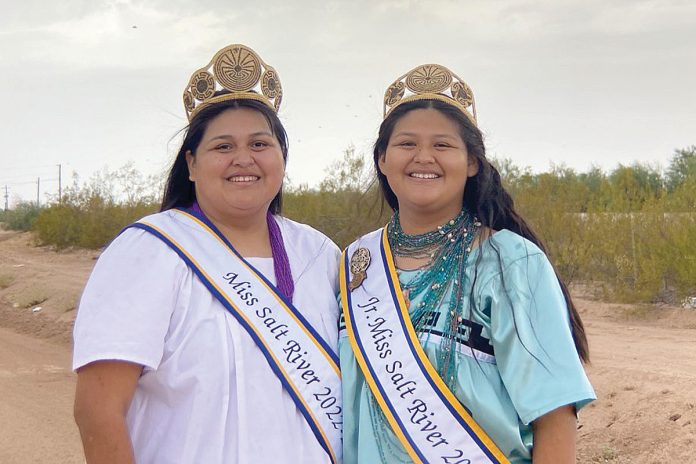 Back in June 2022, sisters Nani and Tirsa Reina were crowned the 2022-2023 Miss and Jr. Miss Salt River to represent the Salt River Pima-Maricopa Indian Community. The two have done a lot in the last seven months in a whirlwind of activities and events, along with their first attendants, Kendra Percy and Aiyanah Lerma. The sisters review their year so far and explain what their plans are for the remainder of their reigns. Also, they both have some advice for future participants of the upcoming 2023-2024 Miss Salt River and Jr. Miss Salt River pageants.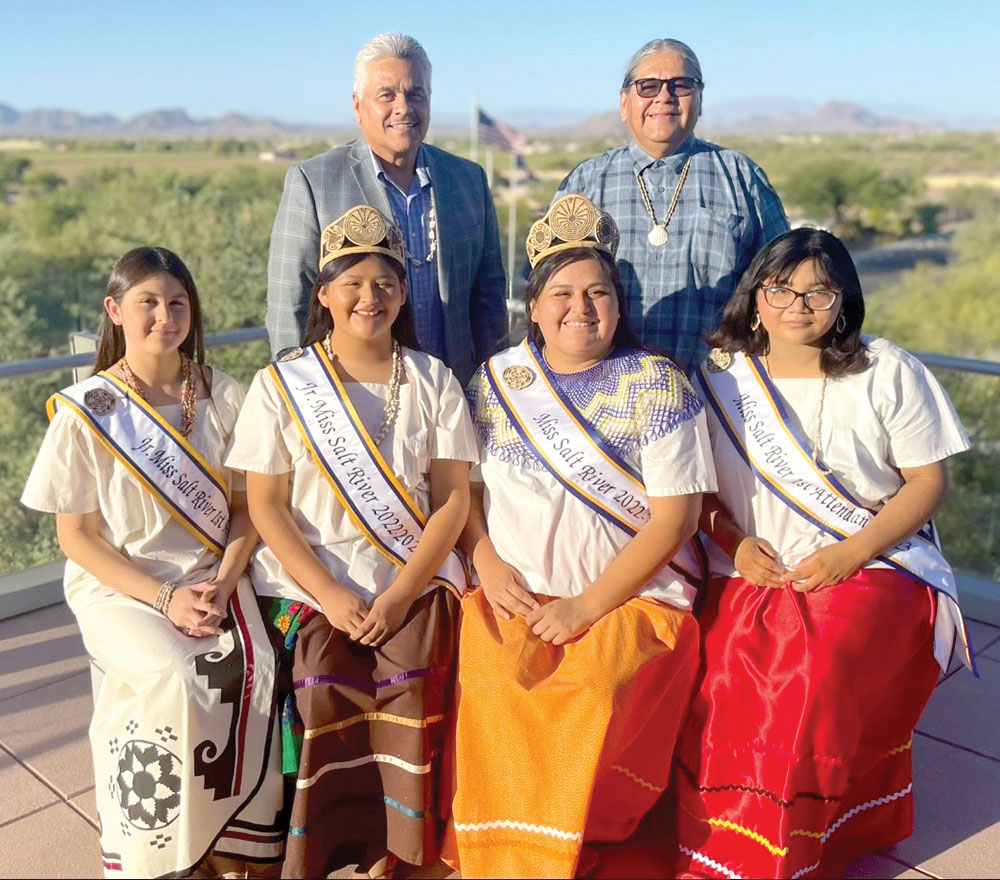 Jr. Miss Salt River
Jr. Miss Salt River Tirsa Reina has had the opportunity to travel all over the state of Arizona since holding the title, though lot of her events have been held in the Community and neighboring cities.
"I have enjoyed meeting a lot of people … and knowing more about different organizations and different opportunities for the Native youth, as well as getting to know about the history of Community," said Reina.
When her sisters, cousins and other family members were titleholders, they always talked about the Community events and how it warmed their hearts to see and talk with a lot of the Community members. Like them, Reina has enjoyed the opportunity to attend in-person events.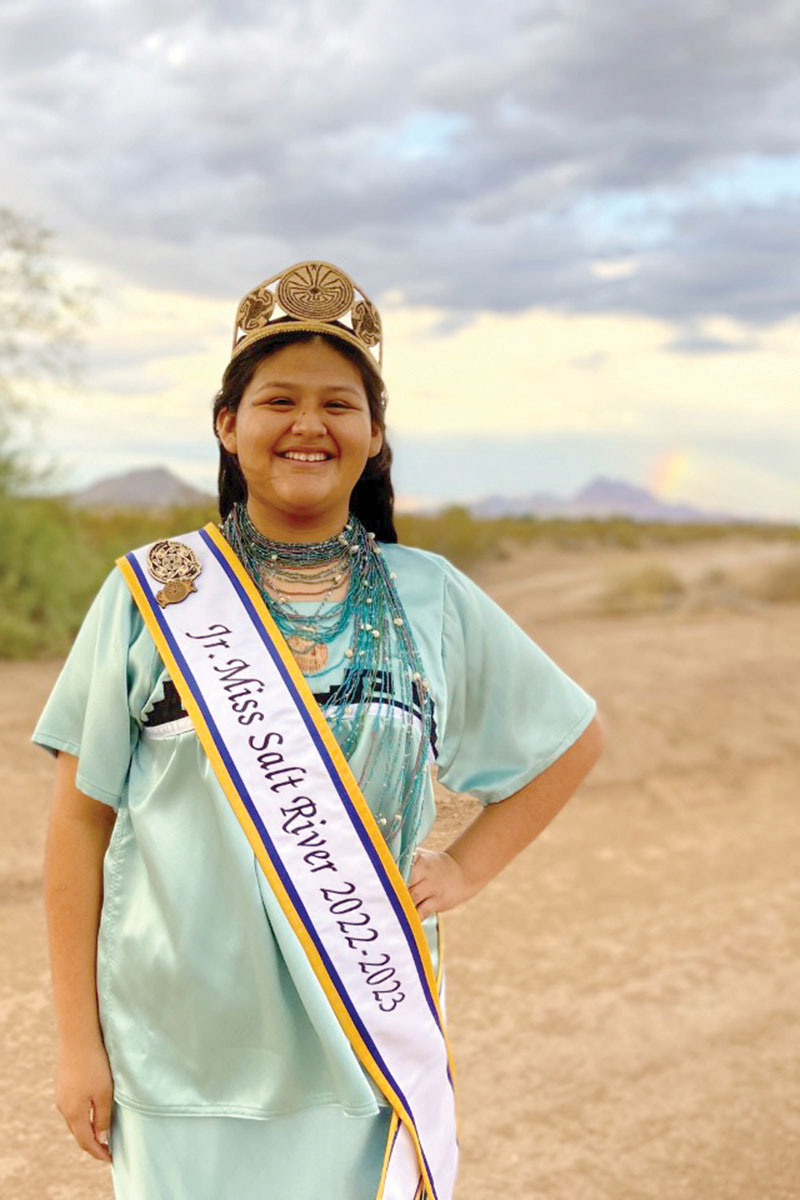 "Just getting to know more people at the Community events is what is exciting," said Reina.
Since being crowned Jr. Miss Salt River, Reina has improved in many ways, including her communication skills. The shy young woman who was timid and afraid to speak has made strides in public speaking.
"I noticed my speaking has improved. I still have a lot of work to do with it, and it just gets better with practice, but my speaking in the beginning wasn't [that good] and I was often told to speak up and to [pronounce] my words [more clearly]," Reina said. "Now I feel better with my speaking. It's been kind of hard because of the pandemic and everything, so going out and meeting people and having the opportunity to be social has also helped with my public speaking."
Before her reign is up, Reina would like to help bring Community families together to help them learn about the O'odham and Piipaash languages. She explained that for her platform event she will be holding an O'odham and Piipaash Bingo so they have the opportunity to learn vocabulary words they can use in their daily life.
Starting January 16, the Miss Salt River Pageant Committee will begin recruiting for the next Miss and Jr. Miss Salt River pageants in June. Reina explained that when she was competing, what helped her a lot was repeating positive affirmations and just being herself.
"It's such a fun experience. No matter the circumstance, you know if the [contestant] doesn't place or anything, it's still such a great opportunity," said Reina.
Miss Salt River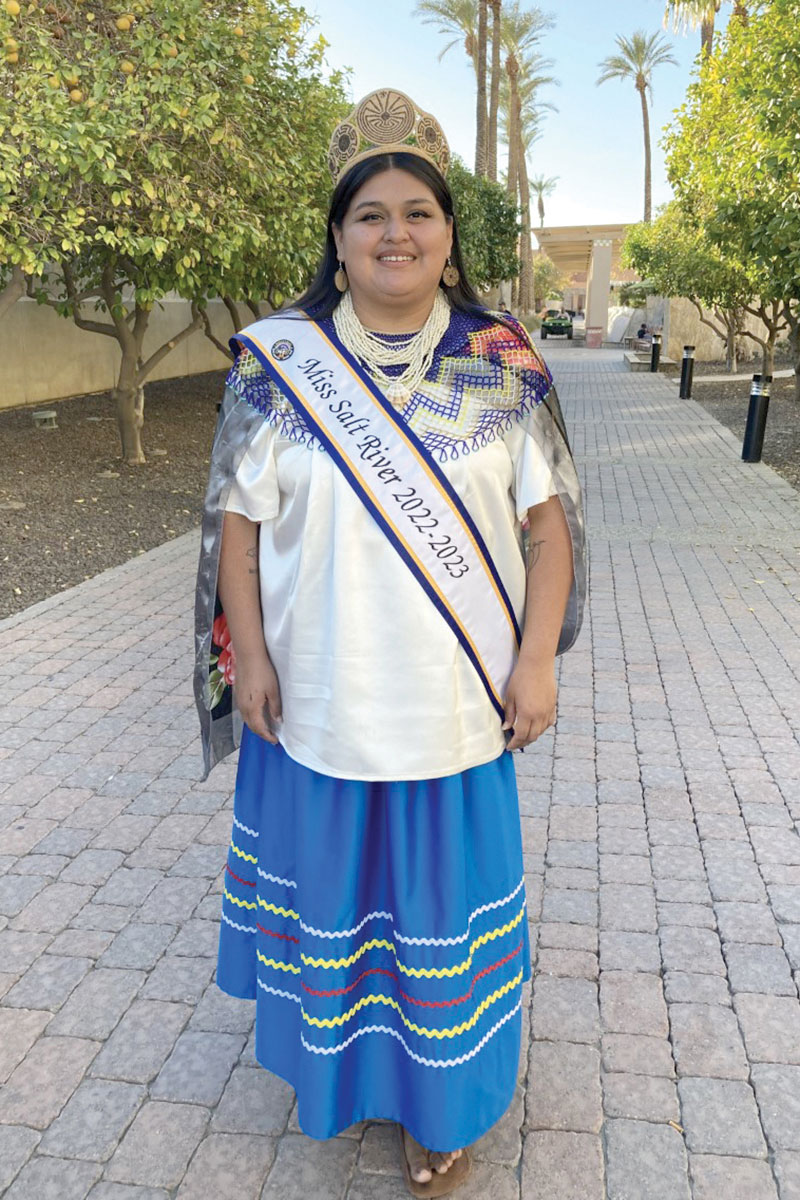 Since being crowned Miss Salt River, Nani Reina has had a busy schedule. In addition to fulfilling her duties of representing the Community, she has been studying to get a degree in early childhood education at Scottsdale Community College.
She said that one of the highlights as Miss Salt River was traveling to the East Coast for the WEWIN National Conference (Women Empowering Women for Indigenous Nations).
"It was the farthest I've ever traveled within the United States, so that was really cool to go and learn different things pertaining to women in Indian Country. [I heard] different people's experiences working with tribal, non-tribal and national governments, also working within different offices and learning different ways to be a well-rounded person," said Reina.
She also enjoyed the Community events. "The Halloween Drive-Thru was one of the most fun and exciting events because we dressed up and decorated our van. [It was nice] being able to see all the children in our Community have fun."
In the past seven months, Reina has had the opportunity to get out and talk with Community members, but in her final months as Miss Salt River she wants to focus more on the Community youth, asking how they are and what changes they would like to see in the Community. She would also like to do more outreach and help recruit young ladies for the upcoming pageant.
Her platform is strengthening family bonds through cultural teaching; she will be holding her platform event on April 15. "I wanted to promote family that grows together through traditional teachings. I know that it helps a lot, and it helped me to ground myself and become the person I am today," Reina said.
She also is looking forward to events she has lined up, such as the Mul-Chu-Tha Fair & Rodeo; the Mega Throw, an event in Parker to celebrate the traditions of bird singing and dancing; the Arizona State University Pow Wow; and the Community's Easter event.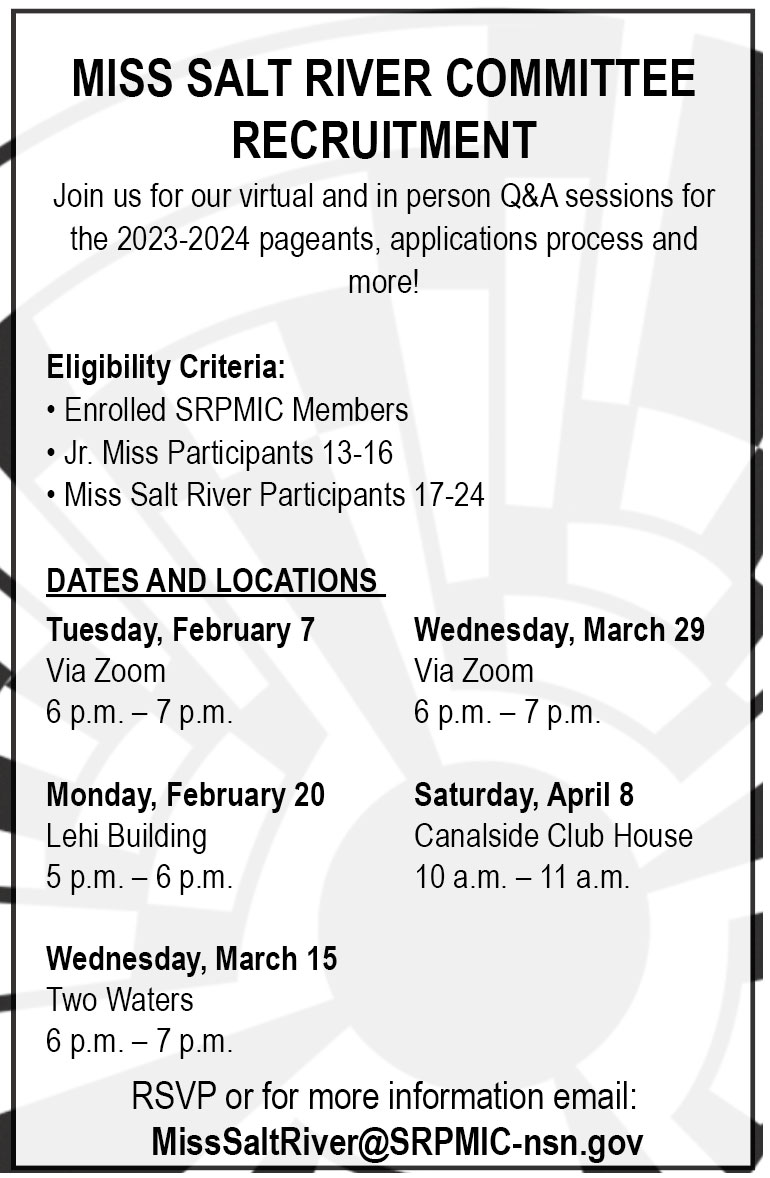 For future Miss Salt River pageant participants, Reina encourages them not to get caught up in the competition. "Don't get caught up that you need to win; just go in there and do your best.
"Just know that your Community is behind you 100 percent, no matter what. I feel the love and support from all Community members whenever I am out doing events, or even online, seeing their comments saying how wonderful we're doing. It just really warms my heart."
For upcoming recruiting events and to follow the Miss and Jr. Miss Salt River Court, go to www.instagram.com/misssaltrivercommittee or www.facebook.com/misssaltrivercommittee.