In August, Arizona State University's American Indian Policy Institute (AIPI) will launch its second Indigenous Leadership Academy (ILA) cohort geared toward emerging leaders from tribes across the nation. During the 10-week program, which lasts through November, participants will be required to develop a project that addresses a specific issue within a tribal community or indigenous population.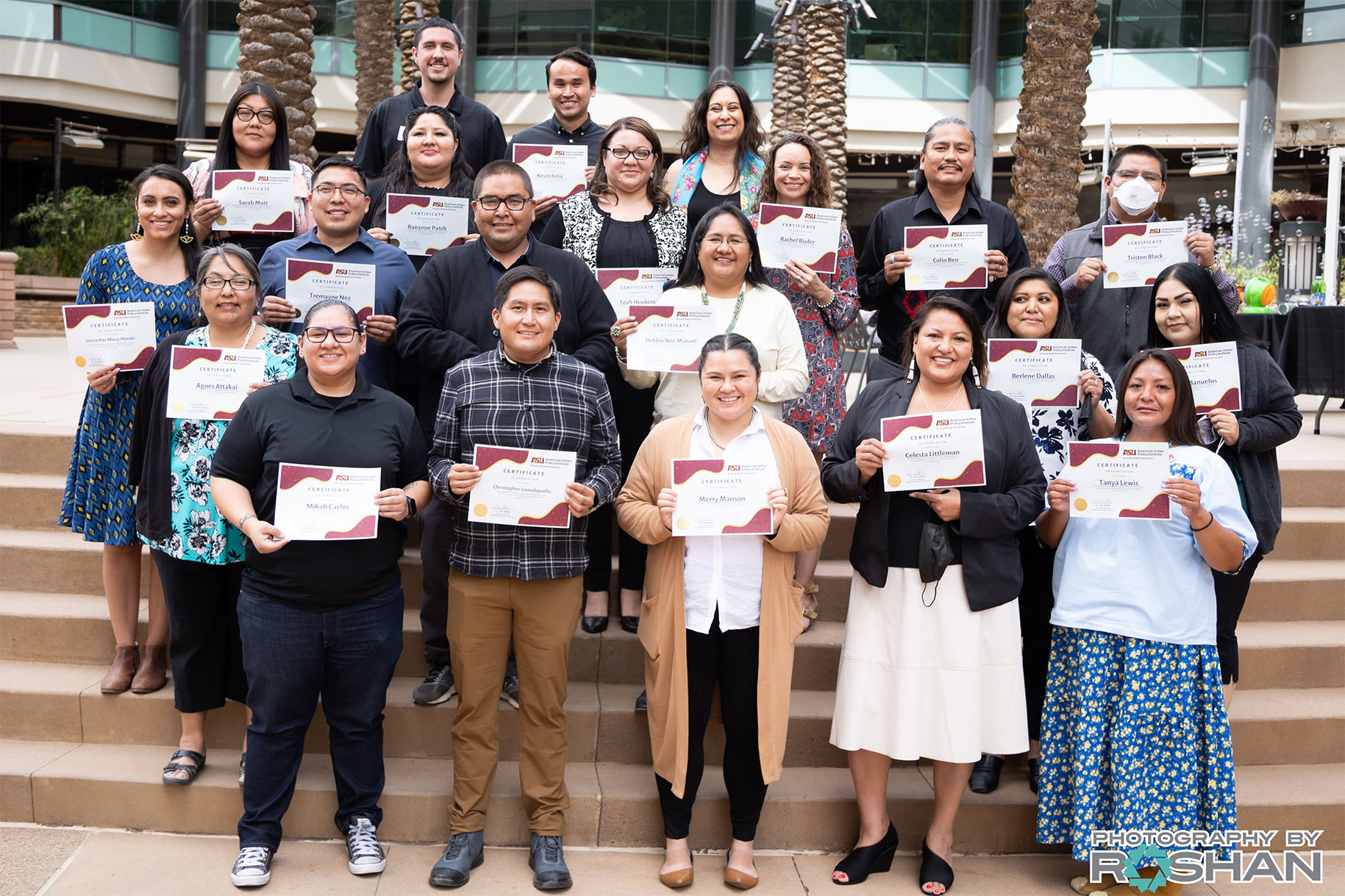 "For people who are not familiar with the cohort, it was developed as a hybrid model. The first module and tenth module meetings are in person, in Phoenix (tentatively)," said Kristen Talbert, AIPI staff and ILA program coordinator. Modules two through nine are held on Zoom, for one evening a week. They last three hours.
Talbert said they have been taking applications for the second cohort. Those welcome to apply include tribal leaders, academics, individuals affiliated with a tribal community, or non-Native people who work for an indigenous community. (Editor's note: The deadline for applications for the Fall 2022 cohort is July 22, so those who have not yet applied should consider applying for the program in the future.)
Talbert indicated, the overall feedback from the inaugural cohort was positive and many of the participants were enlightened to new ways of managing and developing indicatives within their field. Tribal leaders, academics, and individuals who either work for their community or others were among the inaugural cohort.
When developing the ILA, Talbert said that she wanted to create an opportunity for individuals who have something to offer to the indigenous population they serve. "I wanted to create a place where they can flesh out their ideas. When I referred to the term 'community,' I was very open about it, because it can vary from location to location and may not refer to a 'rez,' but to a population they work with off a tribal community," said Talbert.
Throughout the ten-week program, participants will be required to develop a project that addresses a specific issue within a tribal community or Indigenous population. Participants will be given the information and tools from an Indigenous perspective needed to assess, outline, goals and objectives and develop an approach to address the needs of project that will improve the identified population.
On top of their project, the participants will also have a chance to interact with one another through group discussions and hear from prominent tribal leaders, entrepreneurs and policy makers as guest speakers who will bring real-world topics to the program.
Among the participants in the Spring 2022 inaugural cohort were Salt River Pima-Maricopa Indian Community members Crystal Banuelos, Berlene Dallas and Mikah Carlos.
One of the participants, Tanya Lewis, is vice-chairwoman of the Yavapai-Apache Tribe. Talbert recalled how Lewis' approach to her own role as a leader was broadened by the information offered through ILA. According to Talbert, Lewis said, "[I] thought things were only done one way, and in doing this program it really opened my mind and really opened me up to noticing and accepting other ways of doing."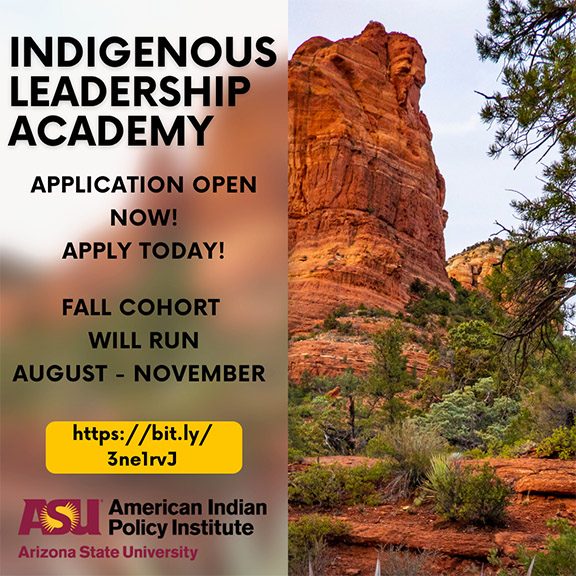 As for the participants, Talbert said, "If you are an Indigenous individual or not, the cohort is meant to invite individuals regardless, because their work is driven by tribal communities, they with indigenous people and I feel like they are the ones speaking up for indigenous people."
The total cost of the program is $1,200, but a scholarship is available to help with the cost. For more information about the ILA, go online to https://aipi.asu.edu/indigenous-leadership-academy.