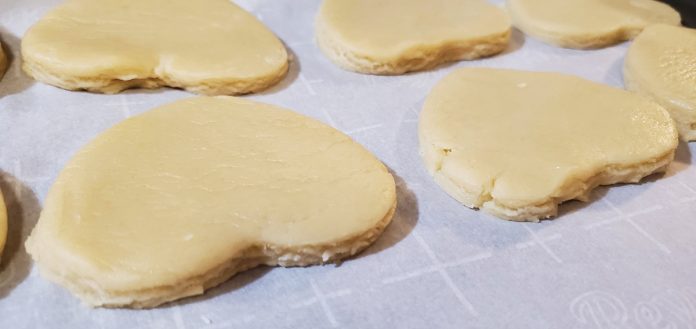 Valentine's Day is a holiday that revolves around romantic love, but it also inspires friendship, appreciation and kindness. Valentine's Day is a day to remember what is important in life: the people who surround us and how much we care for them. How we celebrate Valentine's Day comes in all forms for all different types of relationships, from cooking a nice dinner or baking sweets to simply holding hands or watching a movie together.
Baking is one activity that can really make a person's day. For this Valentine's Day, try making a batch of sugar cookies with a Valentine's Day spin.
Valentine's Sugar Cookies
Ingredients:
4 cups all-purpose flour
1/3 cup cornstarch
¾ teaspoon salt
1 cup sugar
1 cup unsalted butter
2 eggs
1 teaspoon vanilla extract
Cookie cutters (preferably heart-shaped)
Optional:
Mixer (if you don't have a mixer, a whisk will work fine)
Freezer bag
1. Preheat oven to 375 degrees F. Sift flour, cornstarch and salt in a large bowl. Make sure they are mixed together evenly.
2. Cream sugar and butter together in a separate bowl.
3. Add eggs to the sugar/butter mixture and be sure to scrape the bowl as you go.
4. Add the vanilla extract.
5. Slowly pour the flour mixture into the sugar/butter mixture, incorporating all ingredients well with a mixer or whisk.
6. Place cookie dough in a freezer bag. Flatten the dough in the bag and let it chill in the refrigerator for 30 minutes.
7. After the dough has chilled, roll it out on a floured surface with a rolling pin.
8. Begin cutting out your heart-shaped cookies. Remember, the bigger the cookie, the chewier it'll be. Thinner dough makes crunchier cookies.
10. Place cookies in the oven and bake for 12 minutes until golden.
Once the cookies are done baking, remove from the oven and let them cool. You can decorate them however you like with colored icing and sprinkles. Enjoy!