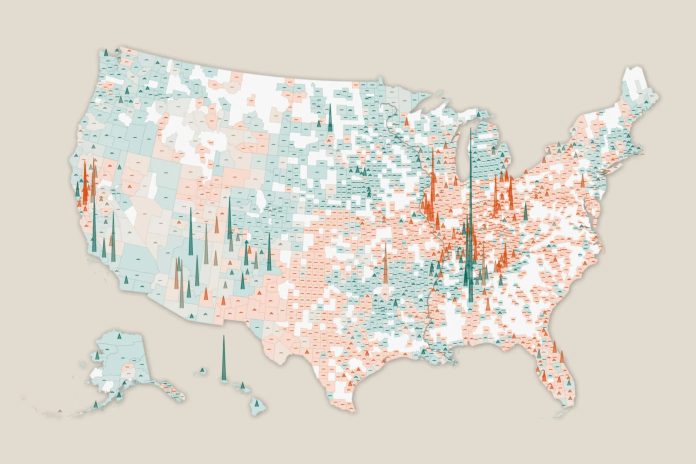 The nonprofit investigative journalism outlet ProPublica recently released The Repatriation Project, a series dedicated to keeping track of the delayed return of Native American remains from America's institutions back to tribal nations.
According to the Native American Graves Protection and Repatriation Act (NAGPRA), repatriation means the return of possession or control of Native American cultural items to lineal descendants, culturally affiliated Indian tribes and Native Hawaiian organizations.
Under NAGPRA, when an institution establishes a connection between tribes and remains, it must publish a list of the tribes eligible to make a repatriation claim. The remains are then made available for return to the tribes.
The law does not require institutions to report when the remains have been physically returned to tribes.
The data gathered for the ProPublica series is accurate as of December 9, 2022, and is self-reported by institutions. The amount of unrepatriated Native American remains reported by institutions is a minimum estimate of individuals, and institutions frequently adjust these numbers when they re-inventory groups of remains, according to ProPublica.
Institutions in the State of Arizona
In Arizona, 20 institutions have reported possession of Native American remains from tribes across the country. The data shows that these institutions reported making available 67% of their more than 17,400 Native American remains for return to tribes under NAGPRA.
Topping the list of the amount of remains made available for return is the U.S. Department of Agriculture, which has made 4,675 available, or 97% of its holdings.
Institutions in the state that have made 100% of their remains available for return are the Arizona State Land Department, Cochise College, Northern Arizona University, the Pima Country Office of the Medical Examiner, and the U.S. Department of Defense.
Institutions in the state that have made no remains available for return are Eastern Arizona College Foundation, Navajo County Coroner, Pima Community College Centre for Archaeological Field Training, Sharlot Hall Museum, Old Trails Museum and the Arizona State Capitol Museum.
Arizona Parks and Trails has a low percentage of return of remains, at 1%, with 191 reported not yet being made available for return.
The Arizona State Museum at the University of Arizona has made 44% of its remains available for return, for 1,914 total. The museum still has 2,470 remains that are not available for return.
Arizona State University (ASU) has the 25th largest collection of unrepatriated Native American remains in the U.S. The ASU School of Human Evolution and Social Change has made 12 remains available for return (2% total of what it has) and 786 unavailable for return.
ASU told O'odham Action News that while some higher institutions remain disengaged and unsupportive of the repatriation process, ASU is fully engaged in the repatriation process and is respectfully fulfilling the tenets of NAGPRA.
ASU provided the following statement:
"The Native American Graves Protection and Repatriation Act (NAGPRA) database accounts for all institutions with federal archaeological collections or institutions that have received federal funds. Our school is working, closely and directly, with tribal communities to respectfully and efficiently repatriate in a timely manner that is consistent with tribal concerns, current practices, and federal laws. As we engage in active consultation with tribal communities, confidentiality of information related to NAGPRA is of high concern for both ASU and tribal communities.
As we work closely with the tribes, we are taking the necessary steps to progress through the repatriation process at the appropriate pace. We remain respectful to the wishes of the tribes by limiting our public discussions of this sensitive topic, as advised by those tribes that we are directly engaged with.
For more information about NAGPRA, National NAGPRA or the NAGPRA Community of Practice may serve as useful points of reference for this important work."
Shane Anton, SRPMIC tribal historic preservation officer, said that the Salt River Pima-Maricopa Indian Community Tribal Historic Preservation Office (THPO) is aware of the ProPublica project and appreciates their effort to bring to light the lack of NAGPRA compliance in the 30 plus years since its enactment.
"I can't say that I've verified the numbers/percentages listed in that project, but I would like to express that the SRPMIC THPO has been working cooperatively with ASU for a few years now and the repatriation process is taking place," said Anton. "Most problematic issues regarding NAGPRA come from outside the state of Arizona."
Across the U.S., 10 institutions hold about half of the reported Native American remains that have not been made available for return to tribes. The two institutions with the most remains not made available for return to tribes are the University of California Berkeley, with 9,075 total, and the Illinois State Museum, with 7,590 total.