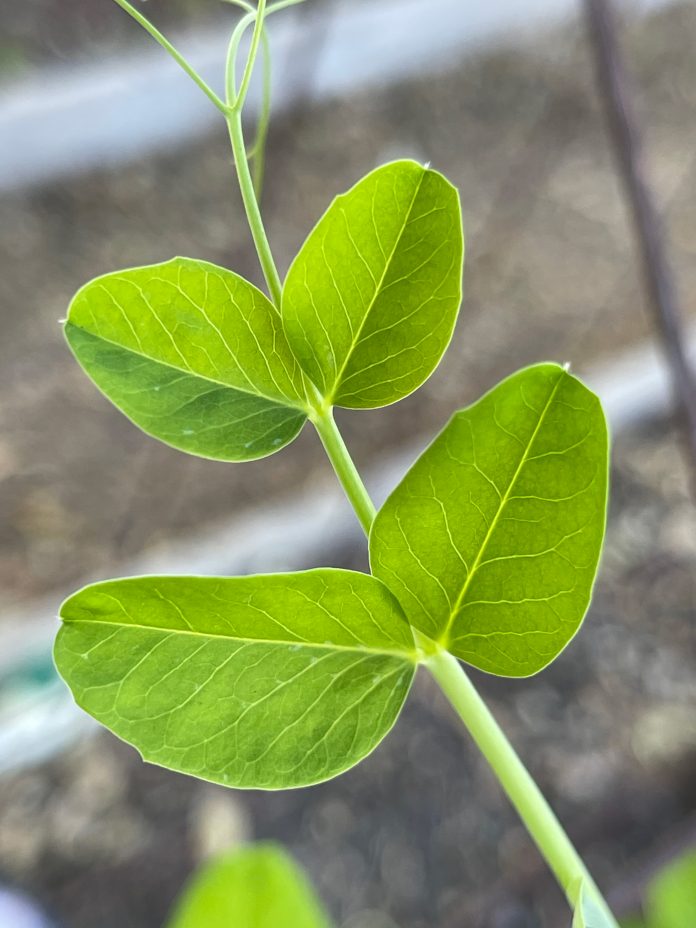 In a new ProPublica and Rhodium Group study, six of Arizona's counties are among the top 100 most at risk of being uninhabitable in the nation in the next 20 to 40 years due to climate change. Pinal County is listed as the second most at-risk, while Maricopa County is ranked number 92.
If you are a gardener, you have probably noticed that the extended periods of excessive heat and drought have affected your plantings. In 2019, I noticed that the Smoik Hu:ñ (Tohono O'odham 60-day corn) took longer than usual to sprout up in my garden.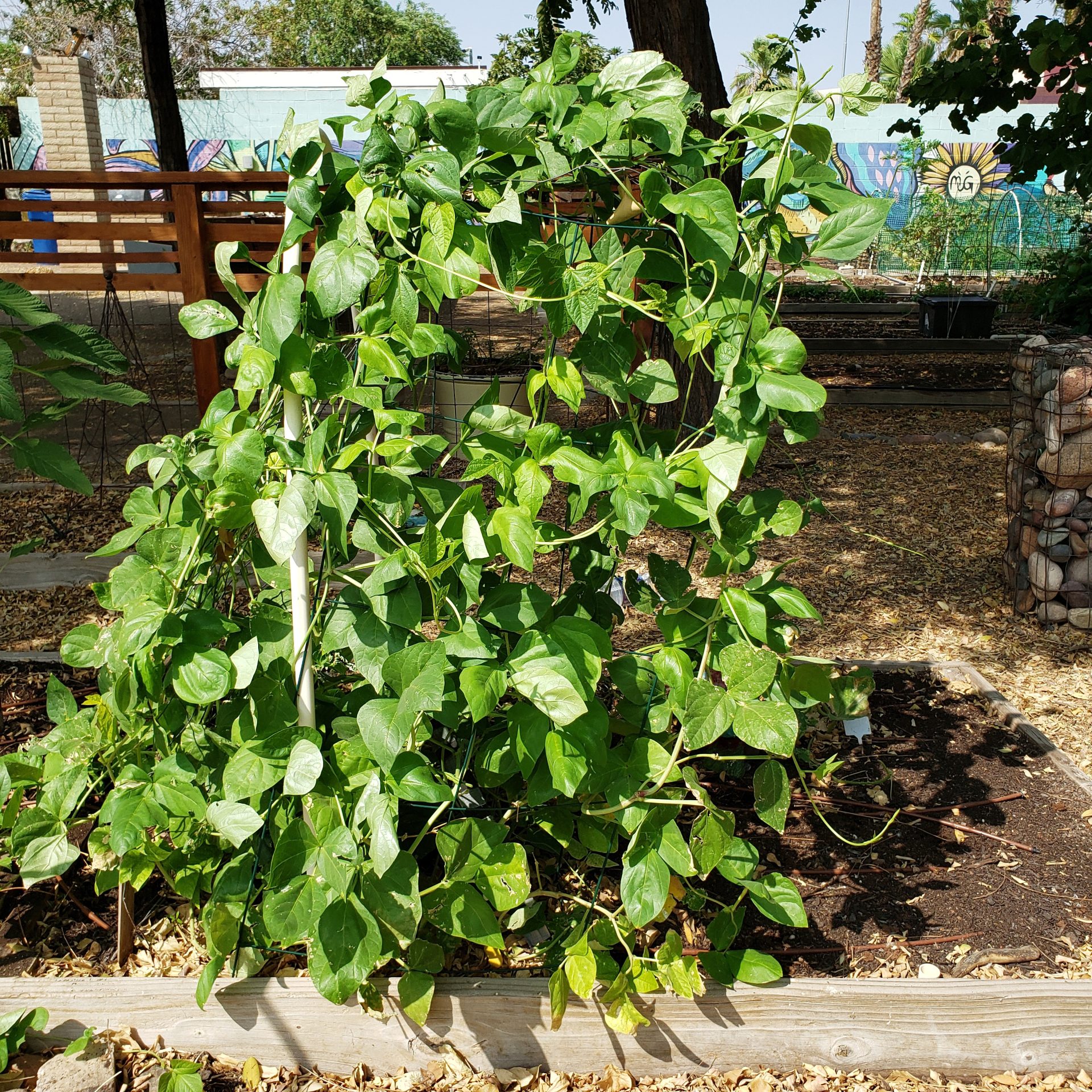 This summer I had plans to grow a low-desert monsoon garden full of native plants, but the pandemic had other plans for me. I moved from a ground-level condo where I had a patio garden in the dirt all to myself to a third-floor condo with very little outdoor space. So, I decided to rent out a few garden plots at Mesa Urban Garden in downtown Mesa and try a monsoon garden there, with the only plots available being in half sun.
With my big box of seeds, I went to work, waiting for the monsoon to bless the garden out in the heat. As we all know, the monsoon didn't show up this summer, and I had to use a water timing system instead. Because I waited for rain, the pinacate tepary beans, a drought-tolerant bean from an arid runoff farm in the Sierra El Pinacate Protected Zone in Mexico, had a late start and suffered.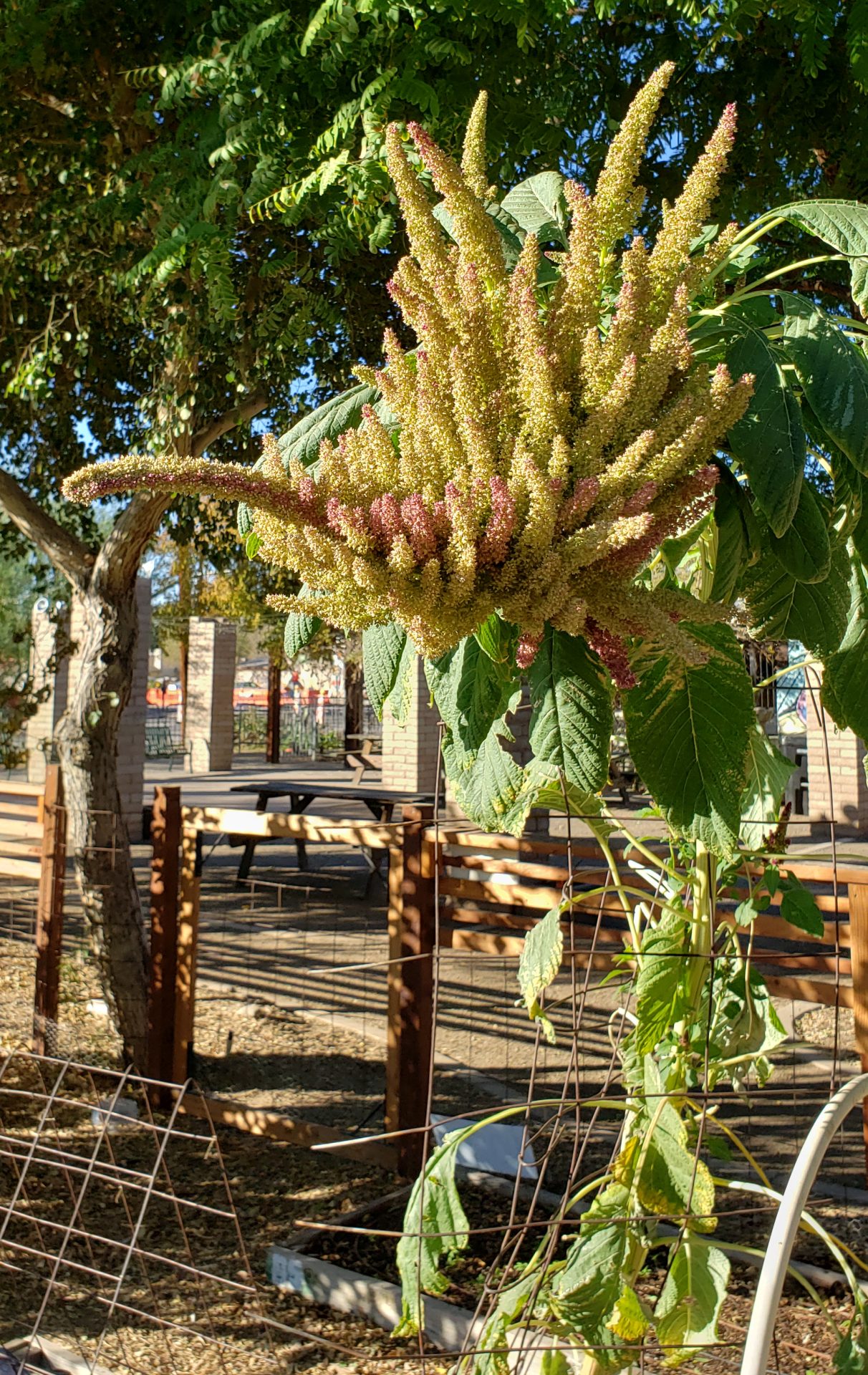 With the timer, I was able to control how much water would drip and for how long. I grew Smoik Hu:ñ and calabaza de las Aguas squash, traditionally planted by the Tarahumara people at the bottom of Copper Canyon in Mexico. The Yori Muni cowpeas from the Guarijio people of the Rio Mayo watershed in Sonora, Mexico, produced a bountiful harvest. I also planted bulbs of I'itoi Sivol, or Tohono O'odham onions. The name "I'itoi" signifies the Elder Brother, who is the creator deity in Tohono O'odham legends.
My most prized success from the summer came from a surprise seed that started late in the shaded garden plot. I thought the critters had eaten all the seeds, but I came back to the garden after a couple of weeks and noticed that I suddenly had a plant that was 3 feet tall. After reaching at least 7 feet high, this gorgeous plant blossomed with shades of pink and red and green grape-like pigment. During the second week of December, the amaranth was ready to harvest. I cut the plant at the top and have been leaving it out in the sun to dry so I can collect the seeds, which are high in protein, fiber and iron.
With two new garden plots in the full sun, the cool season is being kind to the Salt River Pima peas climbing up an A-frame that I built, and the Chamisal Quelites Verdes mountain spinach from Taos, New Mexico, and Magdalena Acelgas (chard) from Magdalena, Sonora, are looking great so far. Spring is around the corner and a delicious harvest awaits.