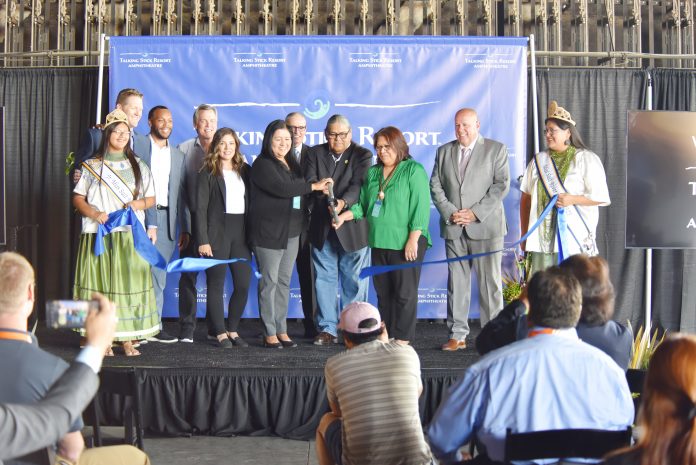 On May 12, the newly branded Talking Stick Resort Amphitheatre held an official ribbon-cutting ceremony to signify the name-in-title sponsorship and partnership between Talking Stick Resort and Live Nation.
The 20,000-seat outdoor venue in west Phoenix was originally named Desert Sky Pavilion from 1988 to 1996, and it was most recently known as the Ak-Chin Pavilion before Talking Stick Resort, an enterprise of the Salt River Pima-Maricopa Indian Community, secured the naming rights earlier this year.
Ramon Martinez, director of public relations for Casino Arizona and Talking Stick Resort, said that he's excited for the partnership because the two entities are so much alike as entertainment destinations.
"The fact that we can get our name out here, this is the most popular outdoor venue in Phoenix. So, whenever people come here and see our name, they're thinking entertainment, they're thinking music, and they relate that, so I think it's a great partnership," Martinez said.
Mike Berndt, senior vice president of venue sales at Live Nation Entertainment, shared that excitement, adding that the partnership has been a long time coming.
"We were able to announce [the partnership] right after the first of the year, but we haven't been able to do a proper welcome," he said. "We were so excited … to find [a partner] like Talking Stick Resort and Casino Arizona, and the SRPMIC, that shares our passion for entertainment."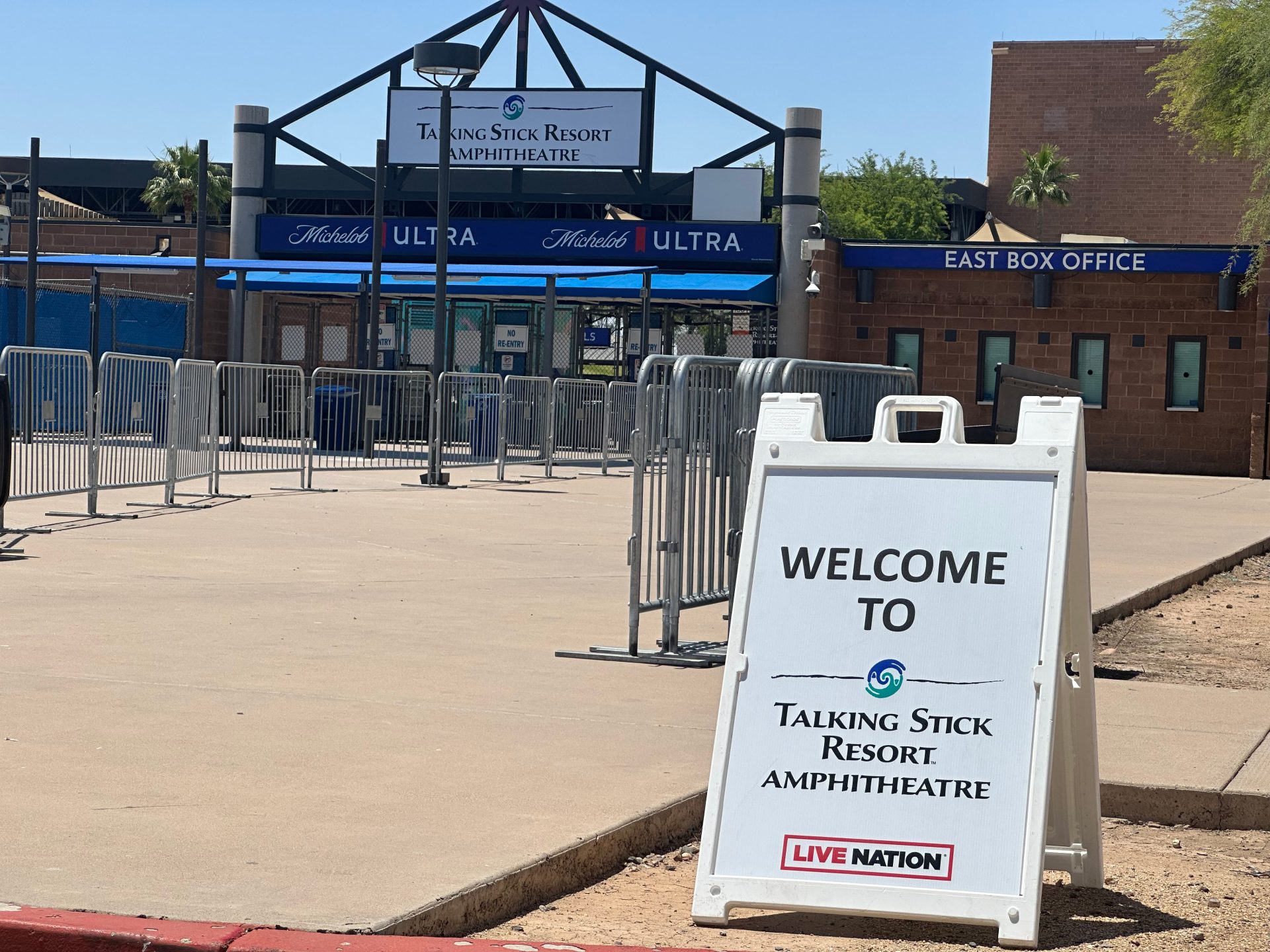 The ceremony included a prayer by SRPMIC Council member Deanna Scabby. Also attending were SRPMIC Council member Cheryl Doka, Miss Salt River 2022-2023 Nani Reina, and Junior Miss Salt River 2022-2023 Tirsa Reina. Also speaking at the event was Casino Arizona and Talking Stick Resort Chief Marketing Officer Douglas Lima and SRPMIC Vice-President Ricardo Leonard.
"The outdoor setting [of the venue] pays homage to our people, who also entertained socially in what we call a vato (in O'odham), a ramada-style structure. Families would gather and sing, dance and share food, just as it will be done here," said Leonard before singing a traditional song from the O'odham oriole bird series.
Guests at the venue will notice a variety of major new improvements to the concert experience, such as free-flowing new entry gates, curated food and beverage experiences, brand-new high-definition screens and a reimagined Casino Arizona VIP Lounge.