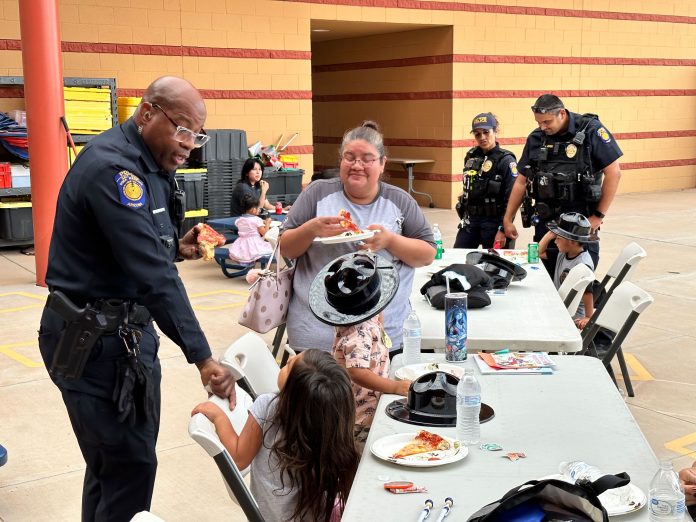 On September 28, the Early Childhood Education Center (ECEC), along with the Salt River Schools (SRS) Security Team and the Salt River Police Department (SRPD), came together for a "Pizza With Police" event.
Barro's Pizza was served to 40 families and about 20 staff and Salt River Pima-Maricopa Indian Community partners, while the ECEC provided each child with a book about police officers and safety. For big brothers or sisters who joined their ECEC siblings at the event, beginner reader books about police officers were provided.
According to Health Coordinator Melinda Hansen, Education Specialist Teresa Romero mentioned that when she was a classroom teacher, one of her children was afraid of a police officer who visited the school campus. The child had a negative association with the police department because the child's father had gotten in some trouble.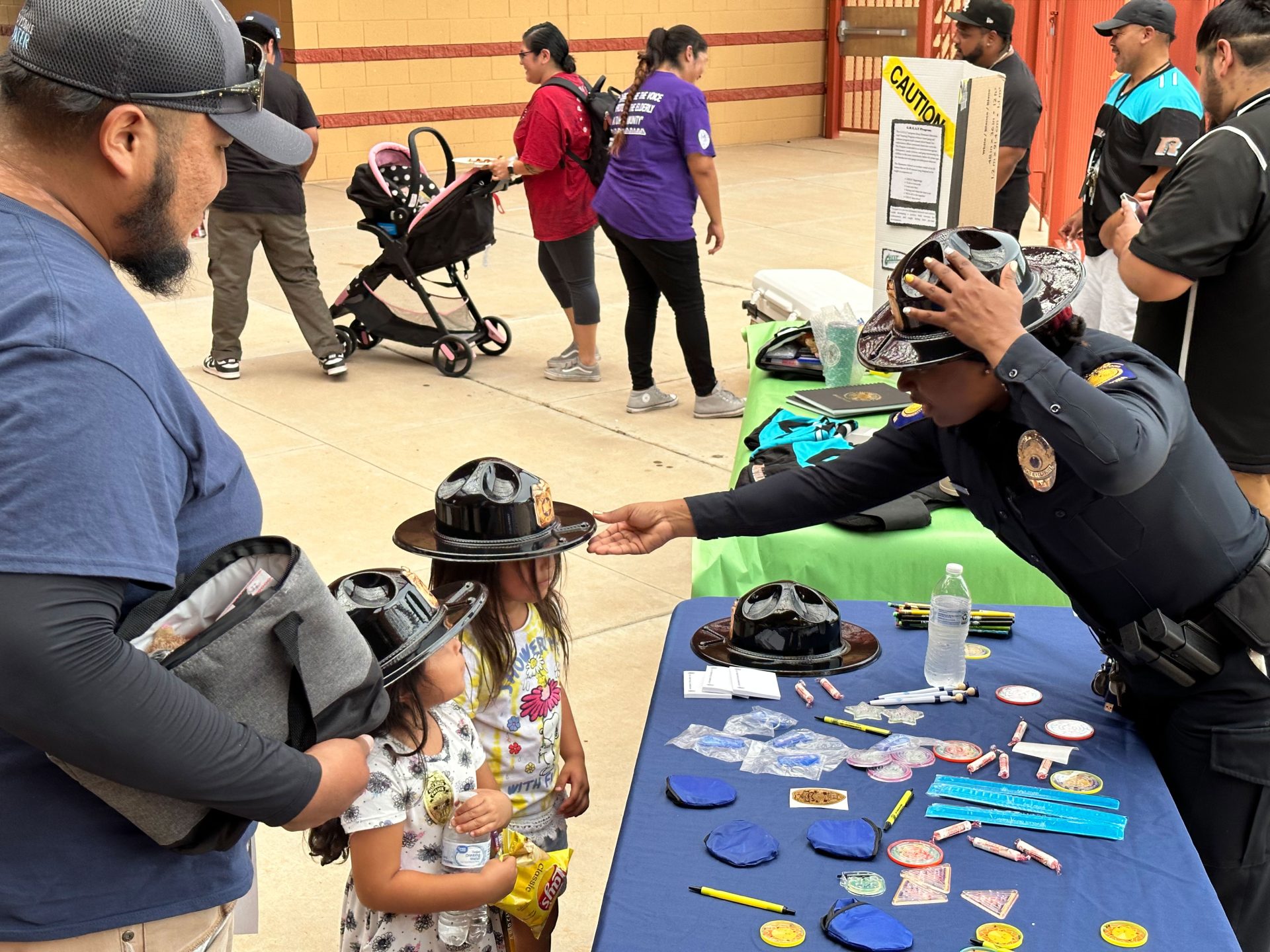 "She thought it would be a great idea to host a 'Pizza With Police' event so that children and families could interact with the SRPD in a fun, family-friendly environment," said Hansen. "Children learn best when they feel safe, and what better way to meet SRPD officers than by sharing a meal and playing with the officers on their school campus? Many of the ECEC children and families already know School Resource Officer Daniel Brown, so it was fun for children to meet all of his friends (fellow officers) while at school."
The SRS Security Team was on hand to provide families with information about emergency procedures. Safe Schools & Security Manager Esteban Lopez said that the event had a great turnout, with families interacting with staff and kids having fun.
"Every month, the Safe Schools and Security Department hosts 'Soda with Security' with a variety of topics and trends that happen in the Community," said Lopez. "I am a Community member myself, and I feel the best practice is to show how we can help each other—not only at school, but as home as well."
Health and Human Services Injury Prevention Coordinator Monte Yazzie assembled the Community's child passenger safety technicians in the ECEC parking lot to help families check their car seats for proper use. For more information about school safety or car seats, call Melinda Hansen at (480) 362-2206.