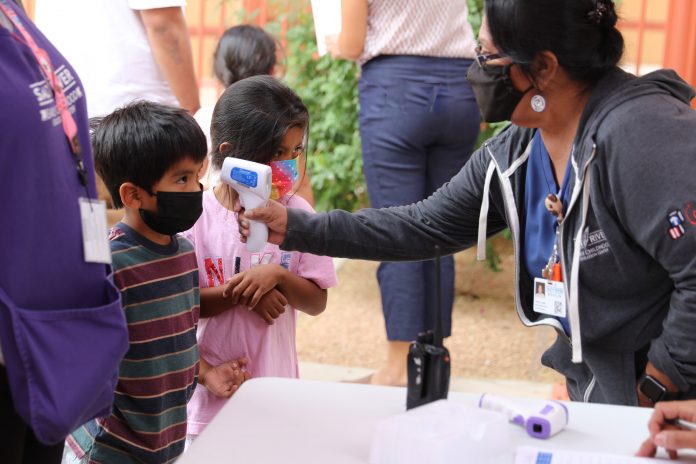 On April 26, Salt River Schools began to slowly bring students back to in-person learning after having spent the last year learning from home due to the COVID-19 pandemic.
Parents, guardians, teachers and some students were excited to get back to learning face-to-face as Salt River Elementary School (SRES), the Early Childhood Education Center (ECEC) and the Accelerated Learning Academy (ALA) opened their doors.
The ALA only had a few students choose to come back, as their school is set up to thrive in an online environment. Many ALA students would have completed their studies online even if there had been no pandemic. Eight ALA students have returned and 36 remain learning remotely. According to ALA Principal Jama Nacke, so far seven ALA students will graduate this year.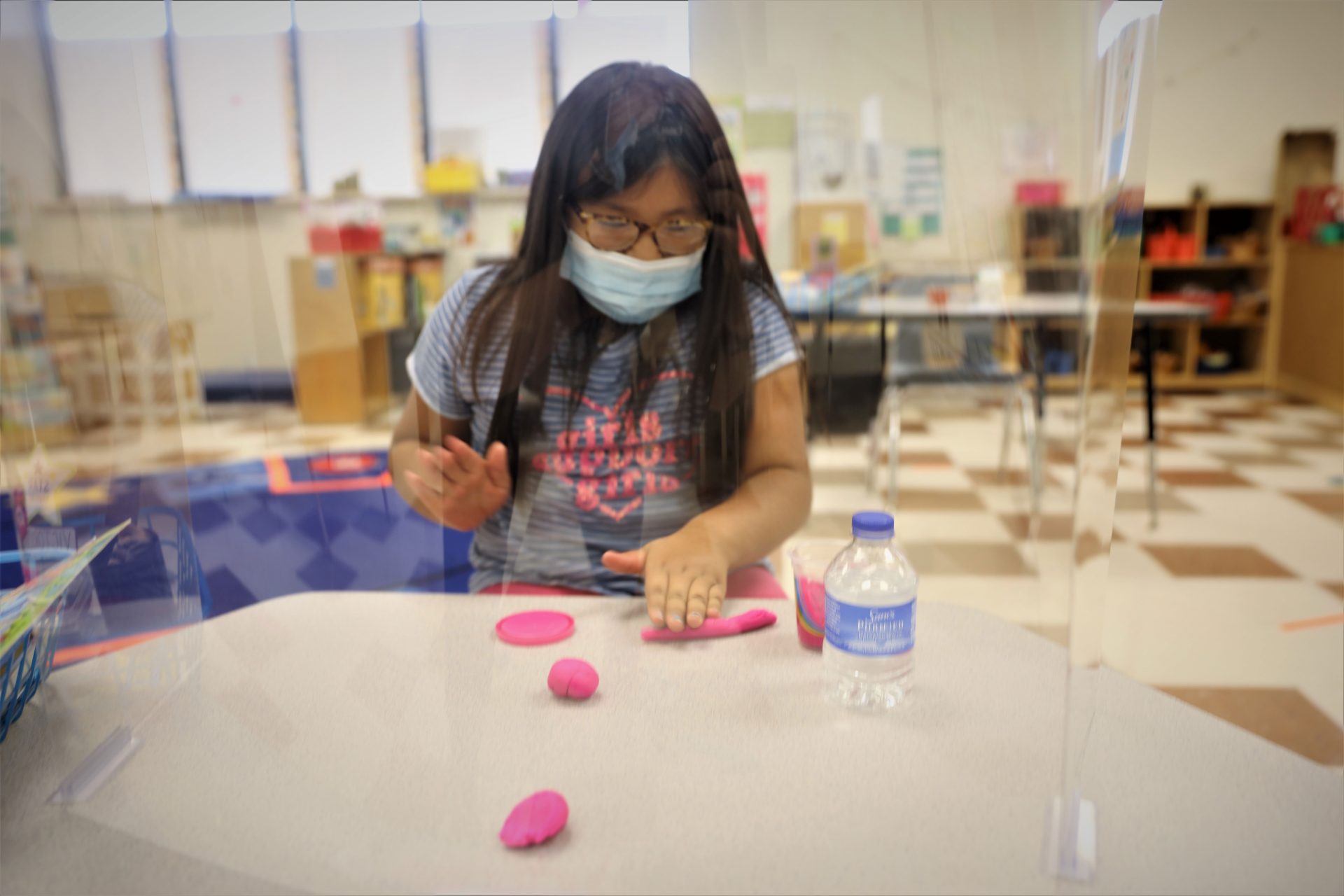 On the first day back before entering the school each morning, SRES staff checked students' temperatures. All staff and students are still required to wear masks, and hand sanitizer is used throughout the day. Mask breaks are taken throughout the day in specially designated areas.
According to Salt River Schools, SRES students are provided their own materials to limit sharing and spreading germs. Teachers and staff sanitize common items and areas throughout the day. The younger students follow helpful directional pathways on the floor to stay socially distanced. Out of 218 enrolled students at SRES, approximately 35 remain learning virtually.
ECEC teacher Jackie Dallago said that as a teacher, the first day back was exciting. "I had some students that were in my class before the pandemic. It was so great to be able to see them in person," she said. "I was busy trying to wipe down toys and tables constantly, and at the same time making the children feel welcome, loved and safe."
Dallago said that one of the positives of in-person learning is interacting with students and staff, something she sorely missed. To prepare for in-person learning, during Phase 1 of the Salt River Pima-Maricopa Indian Community's Return-to-Work Plan, staff began coming on site one day a week to clean the classrooms. "We considered what it looks like for toddlers to 'socially distance,'" said Dallago. "We arranged our classrooms in such a way to reflect that. We made sure we had plenty of toys and materials to switch out often."
As president of the Policy Council and a working parent of a student, Christine Deerinwater was excited that ECEC opened its doors again. "Thanks to [her son's] great-grandmother, who cared for him while I was working. I don't know what I would have done without her help!" said Deerinwater. "Monday morning was a good day, seeing the teachers and rest of the staff welcoming the children back. It was very well organized."