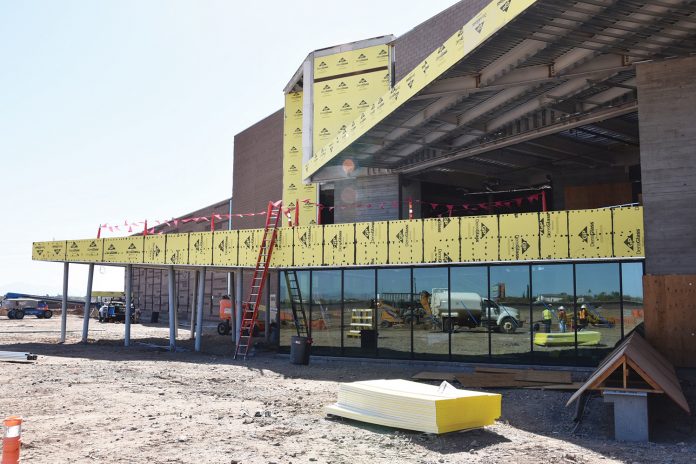 The construction of the new River People Health Center at McDowell Road and State Route 87/Country Club on tribal land should be completed in mid-November.
When O'odham Action News last caught up with the construction managers of the project in summer 2020, the building was being topped off with a beam, signifying the completion of the interior structure. In order to start interior trade construction like fireproofing, drywall and insulation, the roof needed to be completed to have a water-tight environment.
With all of the utility installation now complete and photovoltaic solar panels going in shortly, construction crews are finishing the site and ready to support the next phase, which is curb and gutter, asphalt and landscaping.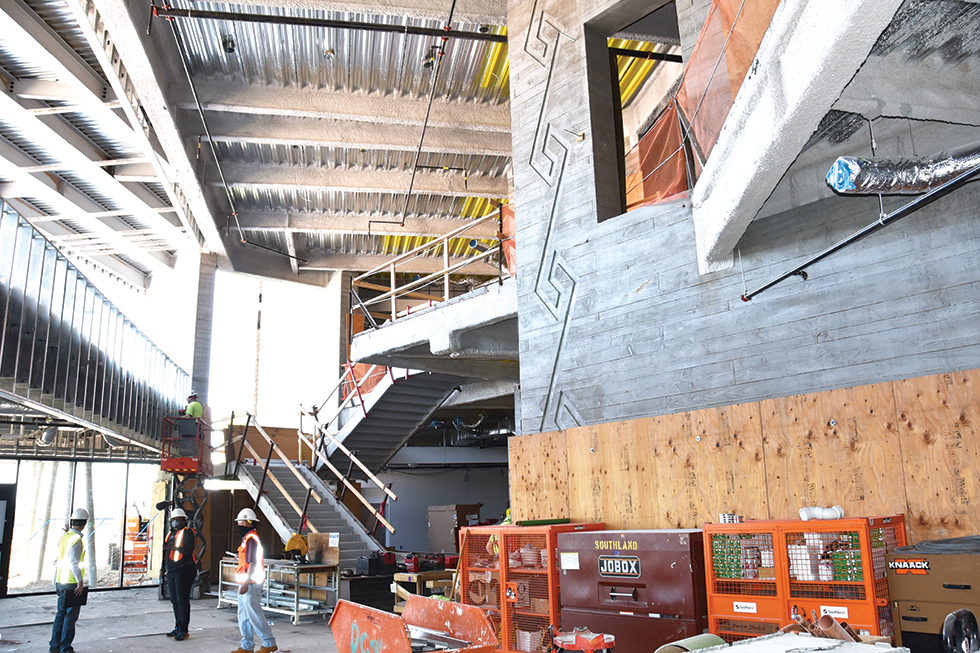 Senior Construction Manager Josh Sciacca of Salt River Pima-Maricopa Indian Community's Engineering and Construction Services said that the team is ready for crucial next steps.
"Our big tasks ahead of us are the interior finishes, bringing our systems online to climatize that building, and bringing all our IT building management systems online and getting those commissioned and up and running to support how this building functions. Those are critical. In addition to that, the equipment procurement and installation is going to be critical as well to be ready for turning the keys over to Health and Human Services," said Sciacca.
Some of the upcoming work over the summer is going to be equipment installation. This includes fixtures, furniture, dental chairs and x-ray machines. Medical equipment technology is constantly evolving, and there is a massive amount of new technology being installed to support the services for the next 20 to 30 years.
"We find that building the building is sometimes … easier … than identifying the technologies and systems that will be implemented, whether it's a pharmacy, distribution system, or a check-in process for primary care. All of that requires IT and in the end the users of the facilities to really coordinate and make it a seamless process for the patient," said Steve Pokrzywka, Construction Services Division manager of SRPMIC Construction Management. "It's very patient-oriented to where we're trying to reach out to many different healthcare providers to use the latest technology to make their jobs efficient."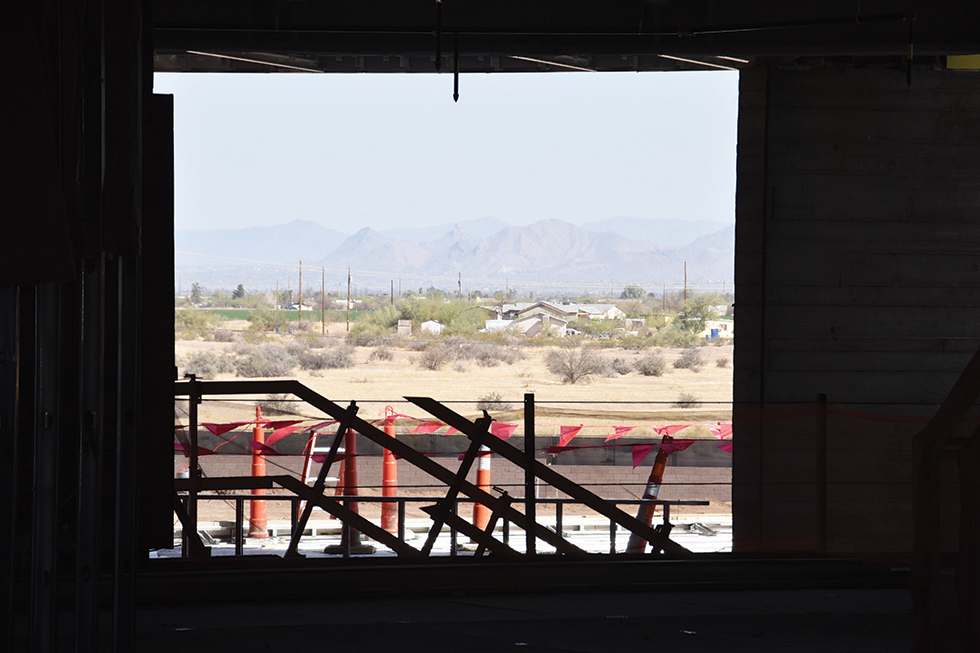 After the anticipated construction completion in November, there will be a two-month window of time for final touches like bringing in the furniture, less infrastructure-heavy equipment and getting people moved in to work.
With three floors and many different services provided on each level, one of the main focuses is having the facility be patient-focused with central registration areas.
The first floor will feature a lab and pharmacy; a physical therapy, wellness and diabetes prevention wing; and primary care and pediatrics. The second floor focuses on dentistry, behavioral health, imaging and specialty care. The third floor is dedicated to administrative offices, employee facilities and conference/training rooms.
Several Community members and other Native Americans have been a part of building the River People Health Center through the general contractor and construction management company Arviso-Okland. About 20% of the labor on the construction project has been done by Native Americans. "We're trying to improve that every month that we're going along," said Pokrzywka.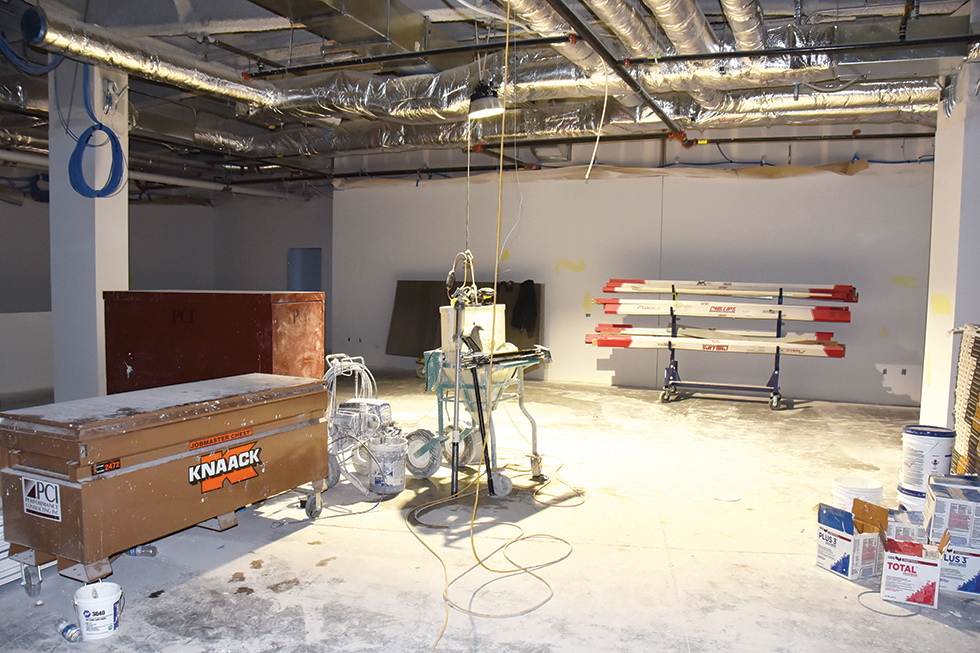 Transitioning from construction to permanent positions with Community-member preference priority, SRPMIC is holding a Community-member Hiring Blitz for River People Health Center. Many positions will be available, such as benefits coordinator, clerk, custodian, medical assistant, phlebotomist, physical therapist and more.
For more information on the Hiring Blitz, make an appointment with SRPMIC Human Resources by calling (480) 362-7537 or by email at RPHC.JOBS@srpmic-nsn.gov.