Miss Salt River 2021-2022 Sistine Lewis hosted an event on May 21 to bring Salt River Pima-Maricopa Indian Community members together for a cultural gathering. Community members and their relatives from neighboring O'odham tribes gathered for a cu:dk (dance) at the SRPMIC river campground.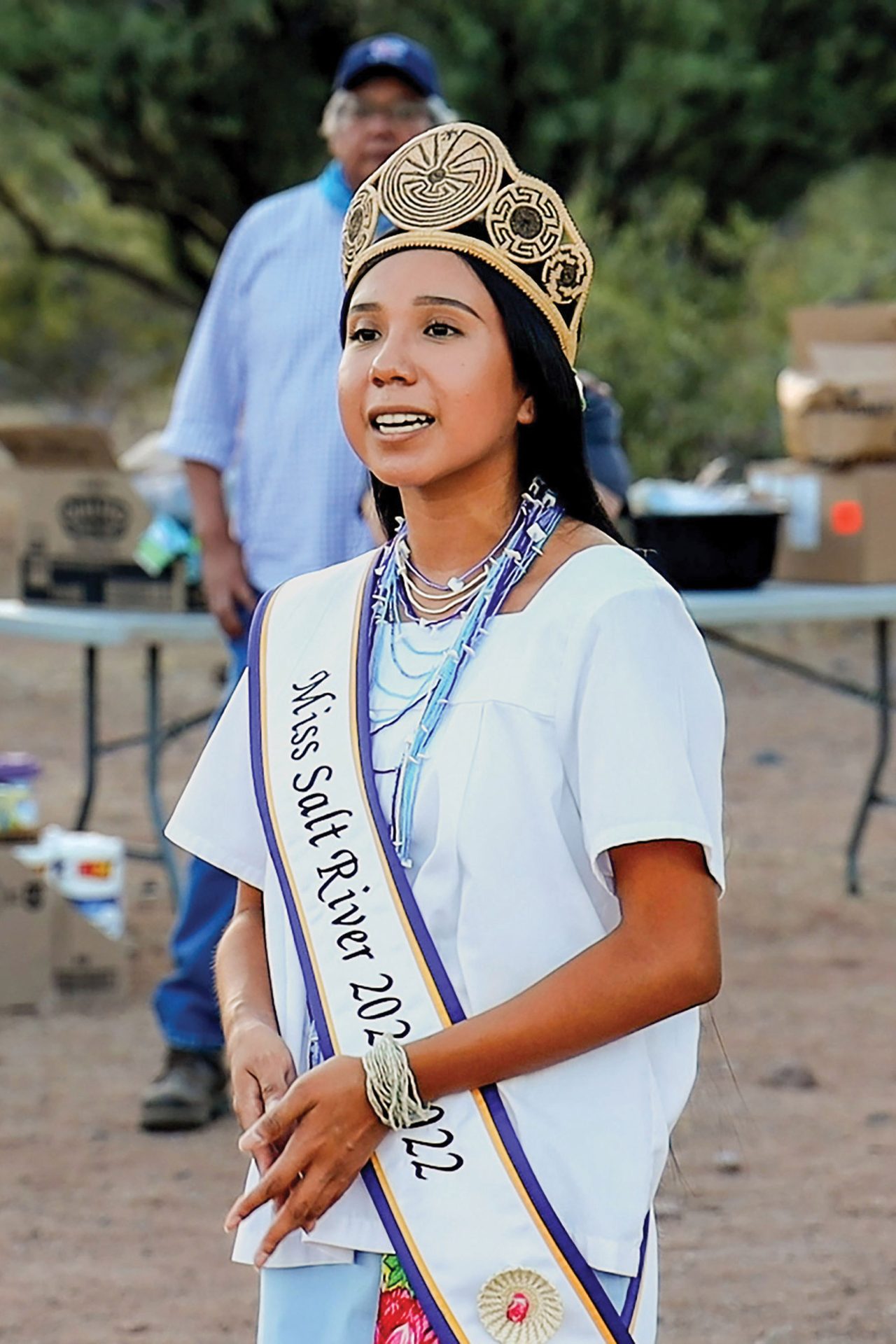 At the camp, situated at the base of Red Mountain (Svegi Doag), people gathered to share stories, songs and traditional dances. The event began at sunset and went until midnight. Lewis said that one of her goals as Miss Salt River is to promote culture, which inspired her to organize the cu:dk as one of her sponsored activities.
"They are each responsible to host one platform event for the Community. [This] is something [Sistine] wanted to do, especially coming out of the pandemic. With everything that has gone on in the Community, everything pulled together to host the event this evening," said Martha Ludlow Martinez, chairperson of the Miss Salt River Committee.
Lewis said, "I thank [you] all for taking the time for being here. This event means a lot to me, since during the pandemic it was what I wanted to do." Lewis said that she and the Salt River Royalty Committee went forward in organizing the public event after responsibly gathering in public was deemed safe and after receiving approval from Council.
Also at the event were Miss Salt River First Attendant Nani Reina and Jr. Miss Salt River Robin Ramirez, who supported Lewis' effort to host a traditional gathering. Throughout the course of the evening, guests were treated to a meal and giveaways.
Lewis said the idea to host the event along the waters of the Salt River and at the base of Red Mountain was a re-imagination of what the Community's forebears would have done long ago. "Ever since I was little, I have grown up dancing in the SRPMIC basket dance groups. I've always loved being around the Community and sharing [our] culture with everybody," said Lewis.
Lewis said her platform was based around promoting culture among the youth, and when the time came to host an event, this is what she had envisioned. "I am thankful for my family, the Salt River Royalty Committee, their families and my Jr. Miss Salt River Committee for their help in making this event possible by providing food and giveaway items," said Lewis.
Lewis said that she made trips to the O'odham tribes to invite them out to the social gathering. O'odham singers from the Gila River Indian Community made the trek to SRPMIC to participate in the festivities, joined by Salt River Piipaash bird singers and dancers at one end of the campground to tie the Community's two tribes together.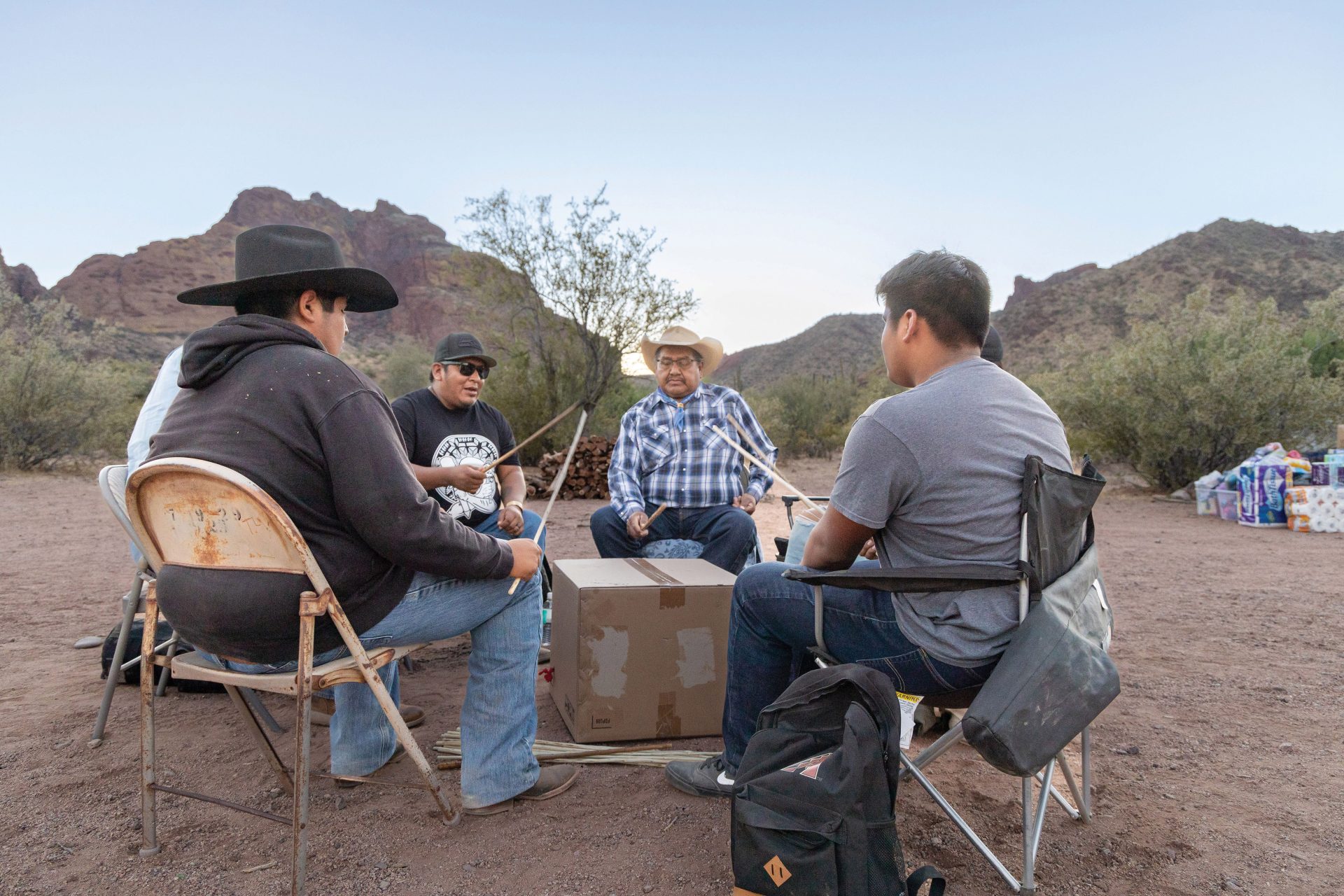 The cu:dk was Lewis' last activity as Miss Salt River. She will hand over the crown to the next Miss Salt River on June 11, when a virtual pageant will be held. Lewis said that it has been a memorable experience to serve as Miss Salt River and she is ready to focus on her education as a student at Scottsdale Community College.