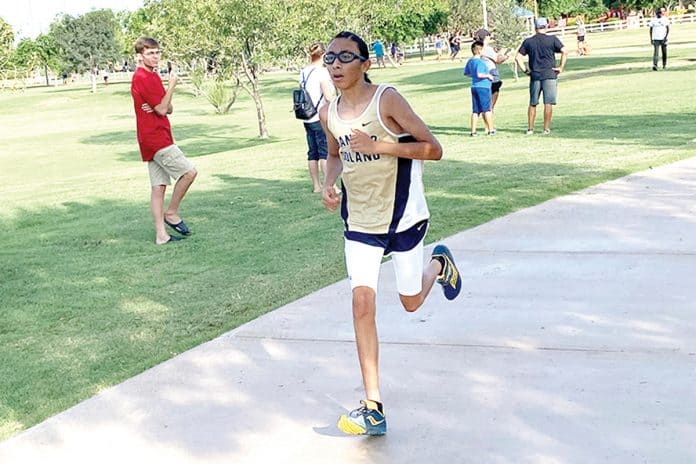 Rancho Solano freshman Liam Enos, the son of Shea Enos Jr. and Maricella Quintero, completed his first season of cross country this fall. Enos, a longtime football player, has taken on the challenge of cross country at Rancho Solano because the school does not have a football team. 
"I didn't know what to expect; I just knew it had to do with running," said Enos about whether crosscountry was what he expected it to be. "It seemed pretty simple, but it was a lot of work. We had to run for 30 minutes, three miles a day or sprint long distances. But all that running did help me build up my endurance."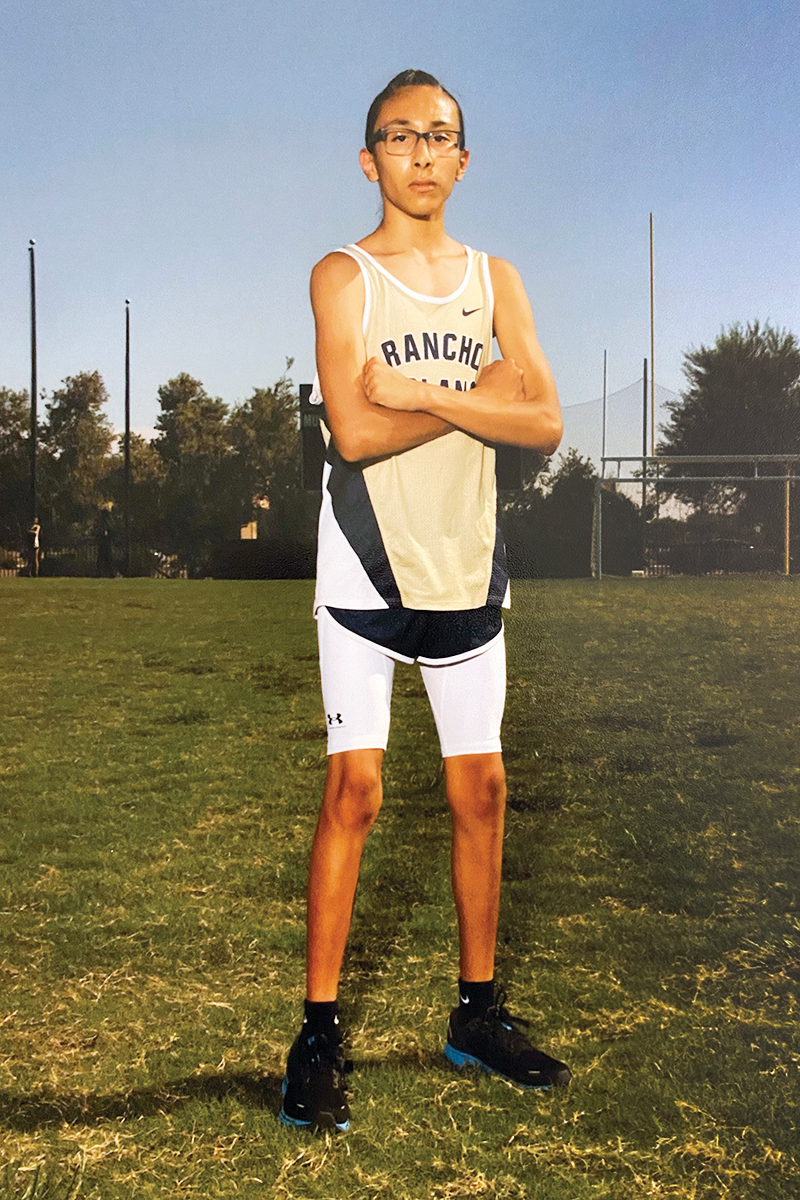 Enos explained that he can now run long distances without slowing down, and his times and distances have definitely improved since starting cross country.
"In my first competitive race there were so many people; everyone was going at different speeds and some really pushed themselves," said Enos. "So, you had to push yourself if you wanted to do good. That was something unexpected."
Enos had some running experience prior to joining the cross country team. He would place first in many of the Salt River Elementary School fun runs. He also participated in the Pat's Run honoring Pat Tillman each year. He is planning on participating in track and field in the spring but is not sure what particular event just yet. He also hopes to play football in the future and believes his cross country and track and field experience will help him be faster on the football field.
"[I would like to give] a big thank-you to my auntie Jasmine Enos. She took me to Flagstaff for one of my runs when my parents weren't able to," said Enos. "Also, thank you to my parents for supporting me."