Thomas "Breeze" Marcus and Salt River Pima-Maricopa Indian Community Council Representative Jacob Butler represented the SRPMIC at the Land Stewardship from Indigenous Perspectives panel discussion held at the Tempe Center for the Arts on January 19.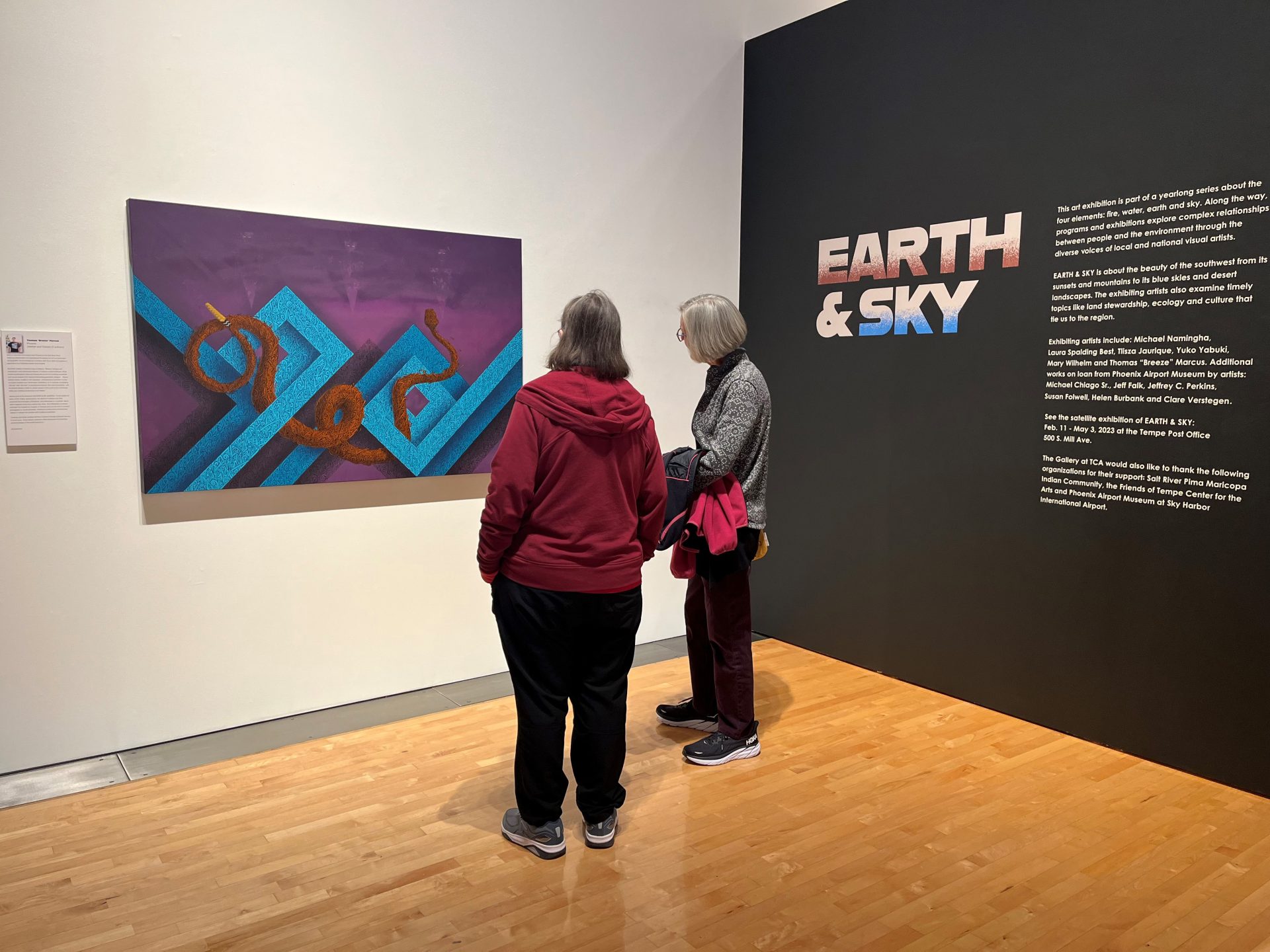 According to a press brief about the event, it focused on the lessons learned from traditions from the perspectives of Indigenous people. The panel also included Michael Namingha (Hopi Tewa), Ginger Sykes Torres (Diné) and Kyle Mitchell (Diné).
Butler, who served as the longtime SRPMIC Community Garden coordinator, imparted his experience with land management and stewardship from an Indigenous perspective and how those cultural practices bring back the livelihood of the people.
Torres is the State Executive Director for the USDA Arizona Farm Service Agency. Mitchell is a storyteller at South Mountain Community College, where he makes connections with Indigenous students and culture.
Breeze contributed his artwork to a currently running exhibition at Tempe Center for the Arts called Earth & Sky, which focuses on the connections of Indigenous peoples to the natural environment. According to the press release, the exhibition "examines timely topics like land stewardship ecology and culture that ties people to this region."
The accompanying panel aligned with the exhibition's subject matter, exploring topics of concern to tribal communities in Arizona and discussing "Indigenous Futurism," which involves using media such as the visual arts, film and music, and science with Indigenous perspectives to envision a sustainable world that learns lessons from the past, present and future.
Earth & Sky is on display in the gallery at Tempe Center for the Arts until April 22. Admission is free to the public. For more information, visit www.tempecenterforthearts.com or call (480) 350-2867.