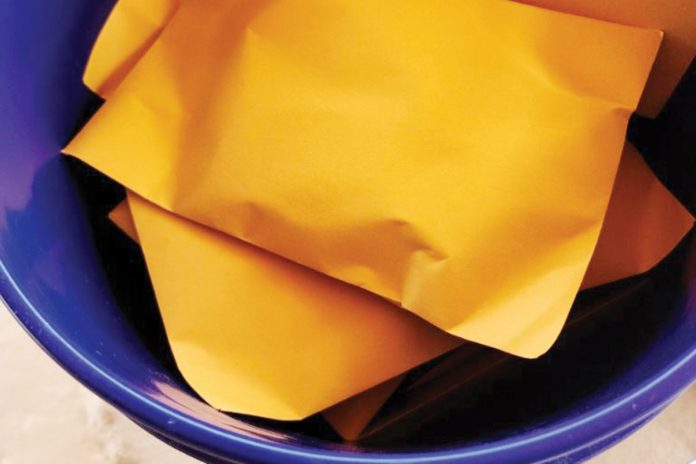 By Marissa Johnson
O'odham Action News
On March 12 and 13, Garden Coordinator Jacob Butler from the Salt River Pima-Maricopa Indian Community's Cultural Resources Department distributed seed packets to people in the Community interested in cultivating home gardens.
When it comes to handing out seeds, many people have a lot of questions. Butler offered some insight into what kind of seeds he gave out.
"The seed packets were donated from Lake Valley Seed Company," Butler said. "They sent me a huge box of non-GMO heirloom and organic seed packets of random seed varieties. The box included a very diverse mix of vegetables and herbs. They continued to send seeds to us annually to distribute, but unfortunately this past year was the last time they were able to provide seed."
Butler explained what heirloom and what organic seeds actually mean.
"Heirloom seed is an open pollinated seed that has been grown for at least 50 years or more and not genetically modified in any other way," Butler said. "Organic seed was grown following the OMRI (Organic Materials Review Institute) standards without the use of synthesized fertilizer or pesticides and is certified organic."
Butler often hands out seeds when planting season rolls around. He always encourages people to start gardening, as it is a great way to learn new skills and improve self-reliance.
"We wanted to help provide people with seeds to either start their gardens for the first time or to support their continued gardening traditions," Butler said. "We wanted to give people a healthy activity to engage in, especially during this time of social distancing and added worry." To keep your plants healthy, he added, "Provide them healthy soil and good fertilizer, plant them according to their sun requirements, and don't overwater. People usually kill their plants by overwatering them."
Butler distributed 77 seed packets to Community members.