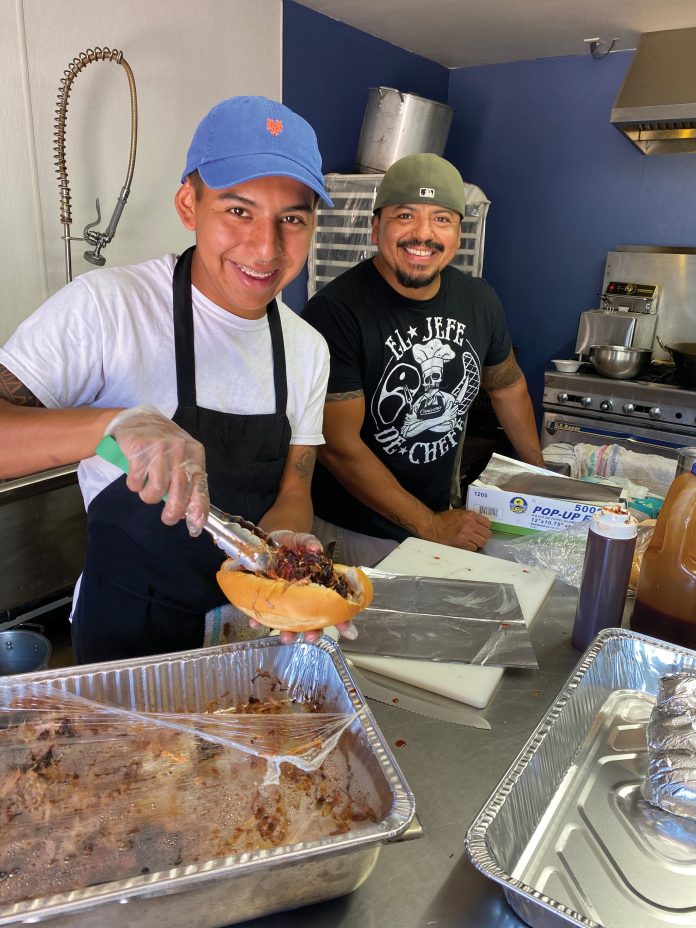 Owner:Ernesto Lopez
Year established:2017
Services:A wide range of foods, traditional and non-traditional
Q: What made you want to start your own business, and why did you choose this type of business?
A: Well, I wasn't trying go into catering. My plan was, after culinary school, to work at an upscale restaurant. But that didn't happen. What happened was that I did one catering job for the Salt River Engineering and Construction Services department, and it was all over with my plan. I started catering.
Q: How has the COVID-19 pandemic affected your business?
A: COVID-19 affected the business dramatically in that we've had to close for now. I'm in the business of feeding large groups of people—which, as you know, that's not happing now. But I have faith that we will be back soon to feed all of you.
Q: To what do you attribute your success?
A: Just to name a couple, first of all my customers and my family for supporting me in my venture.
Q: What are your company's goals?
A: To own a taco food truck and a coffee truck.
Q: What is unique about your business?
A: What is unique is that we cater to what our customers want and love to eat. We also offer modified dishes for people with special diets, like Diabetes and Dialysis or Vegetarian and Vegan.
Q: If you could give one piece of advice to someone just starting out in business, what would that be?
A: My advice to anyone who is thinking about starting their own business is to have the experience and knowledge.
Follow Ernie's Catering on Facebook at Ernie's catering or call (480) 907-8945.