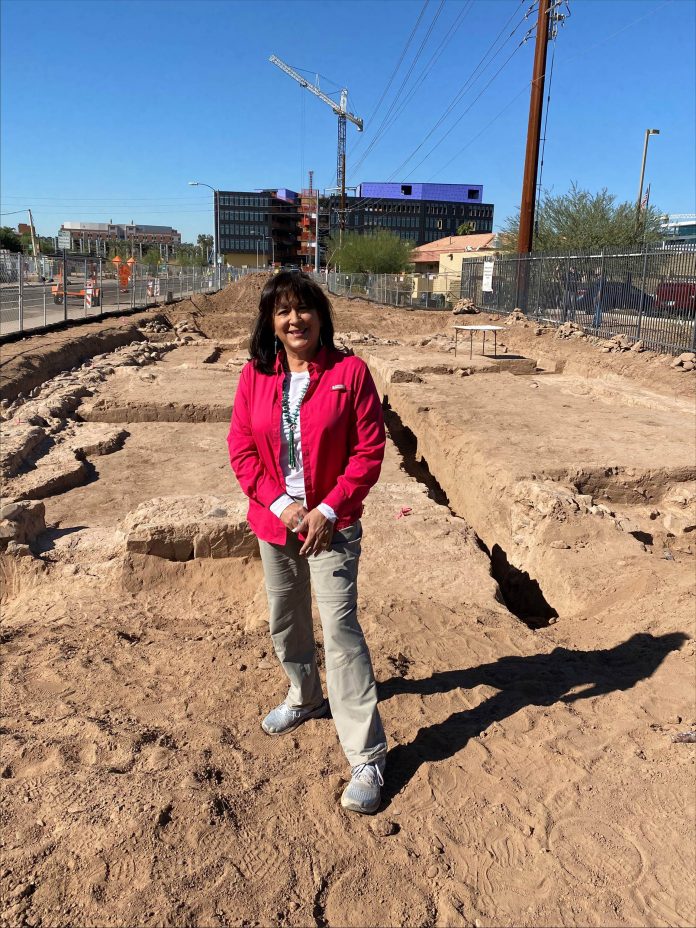 The City of Tempe adopted a land acknowledgement on January 14, which officially begins the process of recognizing Tempe's 40 square miles being culturally affiliated with the O'odham and Piipaash people and their ancestors.
Cultural Preservation Program Manager Shane Anton of the Salt River Pima-Maricopa Indian Community Cultural Resources Department and the Gila River Indian Community's tribal historic preservation office provided vital input in drafting the acknowledgement statement, which ensured that the language within accurately reflected the history and culture of the communities.
City of Tempe Council meeting – Land acknowledgement.
---
City of Tempe Council member Doreen Garlid, who is a member of the Navajo Nation, read the land acknowledgement resolution into the record at the January 14 council meeting with much emotion, leaving many, including Tempe Mayor Corey Woods, on the verge of tears.
"The O'odham, Piipaash and their ancestors are forevermore memorialized and celebrated with the City of Tempe's acknowledgement of the significance of the land upon which we live today. As a proud Native American and Tempe resident, this has been a very personal and emotional experience. The step we have taken is gratifying, moving and so meaningful for us and generations to come," said Garlid. "I look forward to ensuring that this recognition is truly used and kept alive over time through our words and deeds."
Also present at the virtual council meeting were Debbie Nez-Manuel and SRPMIC Vice-President Ricardo Leonard.
"There's the phrase, 'A rising tide lifts all boats,' and I believe that best represents our goal. As neighbors, I think we all have an interest to improve our neighborhood here in the East Valley, and I appreciate that we can keep the lines of communication open," said Leonard. "I want to thank you, Mayor Woods and Council member Garlid. I'm hopeful that sometime soon we'll be able to once again share a meal and break bread together."
Several City of Tempe Council members took a tour of an archaeological site and were inspired by its significance. Council members Garlid and Lauren Kuby then discussed the potential of official recognition of the land. Garlid brought the idea to the mayor and city manager, after which city staff and tribal partners worked to develop the concept and draft of the land acknowledgement.
City of Tempe spokesperson Nikki Riley said that Tempe has a history of working in partnership with the Four Southern Tribes, in particular, as it relates to the care and maintenance of Tempe Butte/Oidbaḍ Do'ag, located near Tempe Town Lake.
"In recent years in that area, we have collaborated to [remove] underground power lines, remove communication towers from the summit, minimize the visual impact of the water tanks and clean up graffiti," Riley said. "In addition, we are proud to work collaboratively on responsible, respectful archaeological work when planning, approving and building public or private developments. Tempe also reserves a seat on the city's Desert Conservation Commission for a representative from a tribal nation."