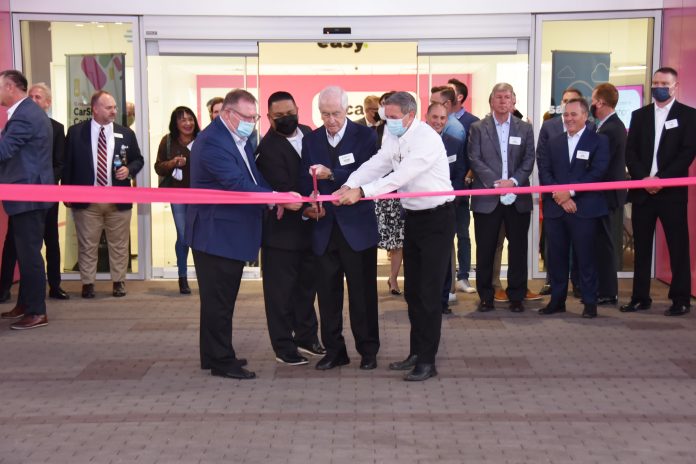 On November 4, CarShop, a unique car dealership and service shop new to the Salt River Pima-Maricopa Indian Community, held a celebratory grand opening ribbon-cutting ceremony.
CarShop is a wholly owned subsidiary of Penske Automotive Group, and it offers a no-haggle, no-hassle opportunity for customers to purchase or sell like-new vehicles with no dents or scratches.
Present at the ceremony was NASCAR driver Austin Cindric, who drives the No. 22 Ford Mustang for Team Penske, and the car itself. Usually, for this kind of event, a backup car would be on display, but the actual car used in a NASCAR race later that weekend was available to see in the service bays.
"We have a wonderful shop and service department, and I think too, with the sales side of it, everybody is welcoming and friendly," said CarShop General Manager Gary Tate.
"All of our technicians are automotive service excellence (ASE)-certified, the highest certification you can get in the industry. We have 20 bays in the back for servicing any make or model, [and] I have to stress [that] there are a lot of dealers who specialize in [only] one make or model. We sell or service any make or model."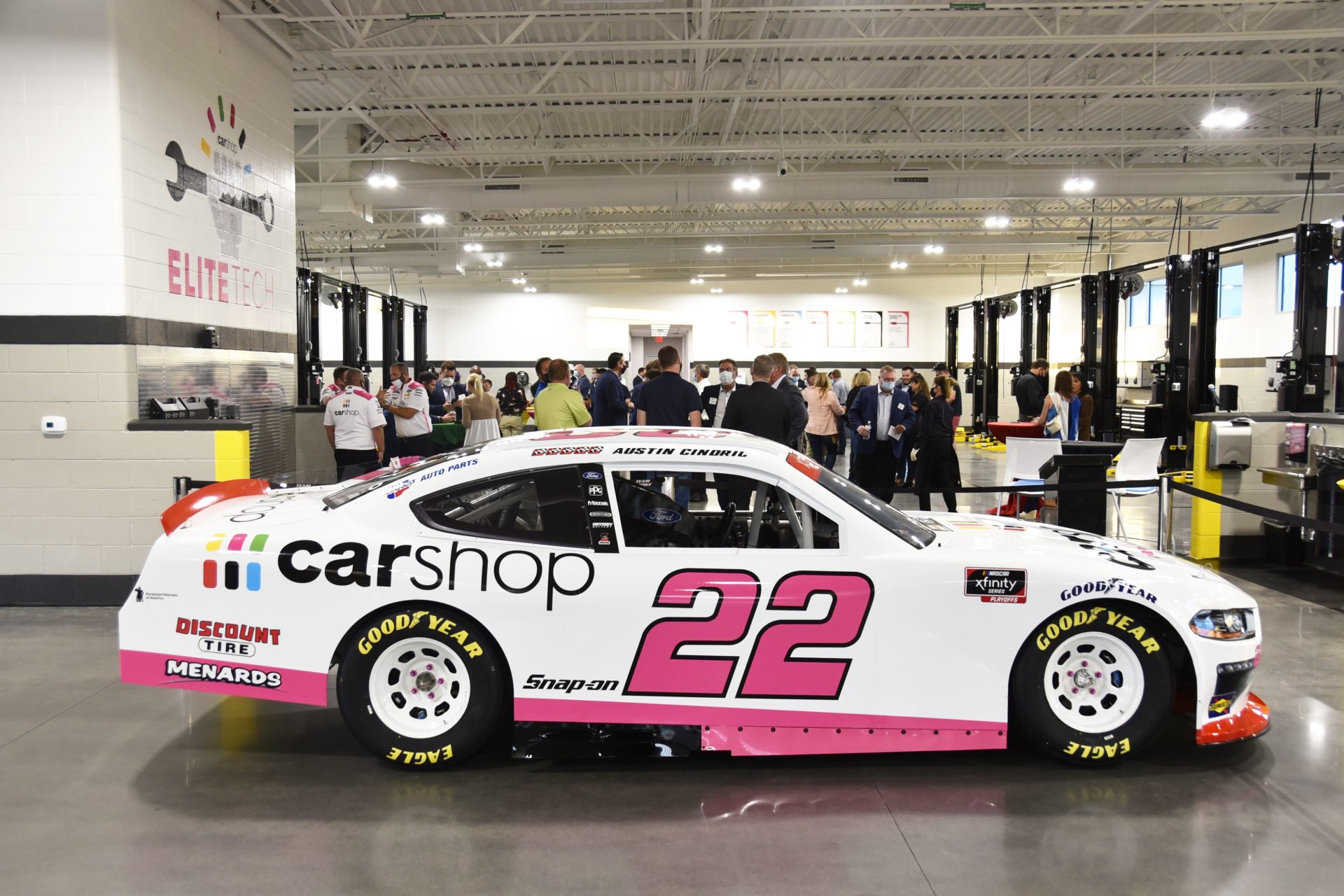 CarShop began in 1997 in Pennsylvania and has grown to eight locations in the United States and 15 locations in the UK.
The Scottsdale/Salt River location is housed in a 45,000-square-foot building on a property that, from a Google Maps aerial view, can be seen to form the shape of a car, as pointed out by SRPMIC Council Member Michael Dallas Sr., who was present at the ribbon-cutting. "We're just a family. I've been here since July and I've worked with a lot of the Community members, and it's been a seamless connection between the Community and CarShop," said Tate.
CarShop is offering exclusive repair and maintenance pricing for SRPMIC members and employees with 10% off. You must show your SRPMIC tribal or employee ID.