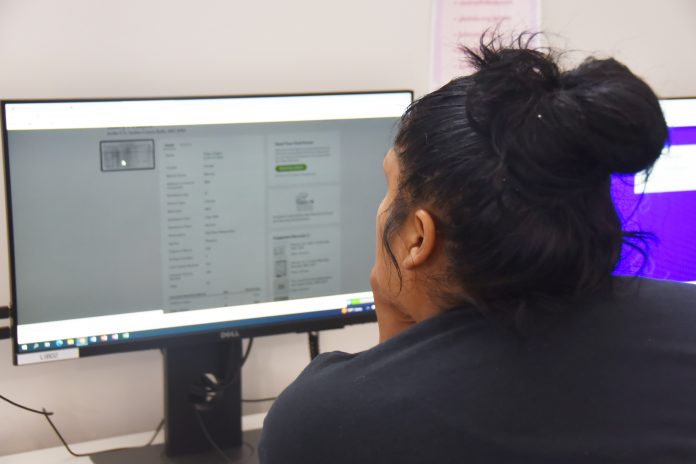 The Salt River Tribal Library is providing an opportunity for Salt River Pima-Maricopa Indian Community member patrons to learn about their family trees and preserve their family photos.
On June 22, the library held an Ancestry & Scanning Day event, a once-a-month opportunity to learn how to use the free genealogy database and scan up to 15 photos per person.
The program is made possible in part by a grant from the National Endowment for the Humanities through the American Rescue Plan Act of 2021, in partnership with the Association of Tribal Archives, Libraries and Museums.
Attendees may access family history information through the Library Edition of Ancestry.com. Alexandria Guerrero, a library patron who participated in the event, was able to view her grandmother's marriage and birth certificates for the first time.
"My grandma passed away last year. She was 94," said Guerrero as she excitedly scrolled through documents on the computer. "She had 14 kids. To see where she and her sisters came from, that's crazy. I didn't know they had this kind of information on [Ancestry Library]."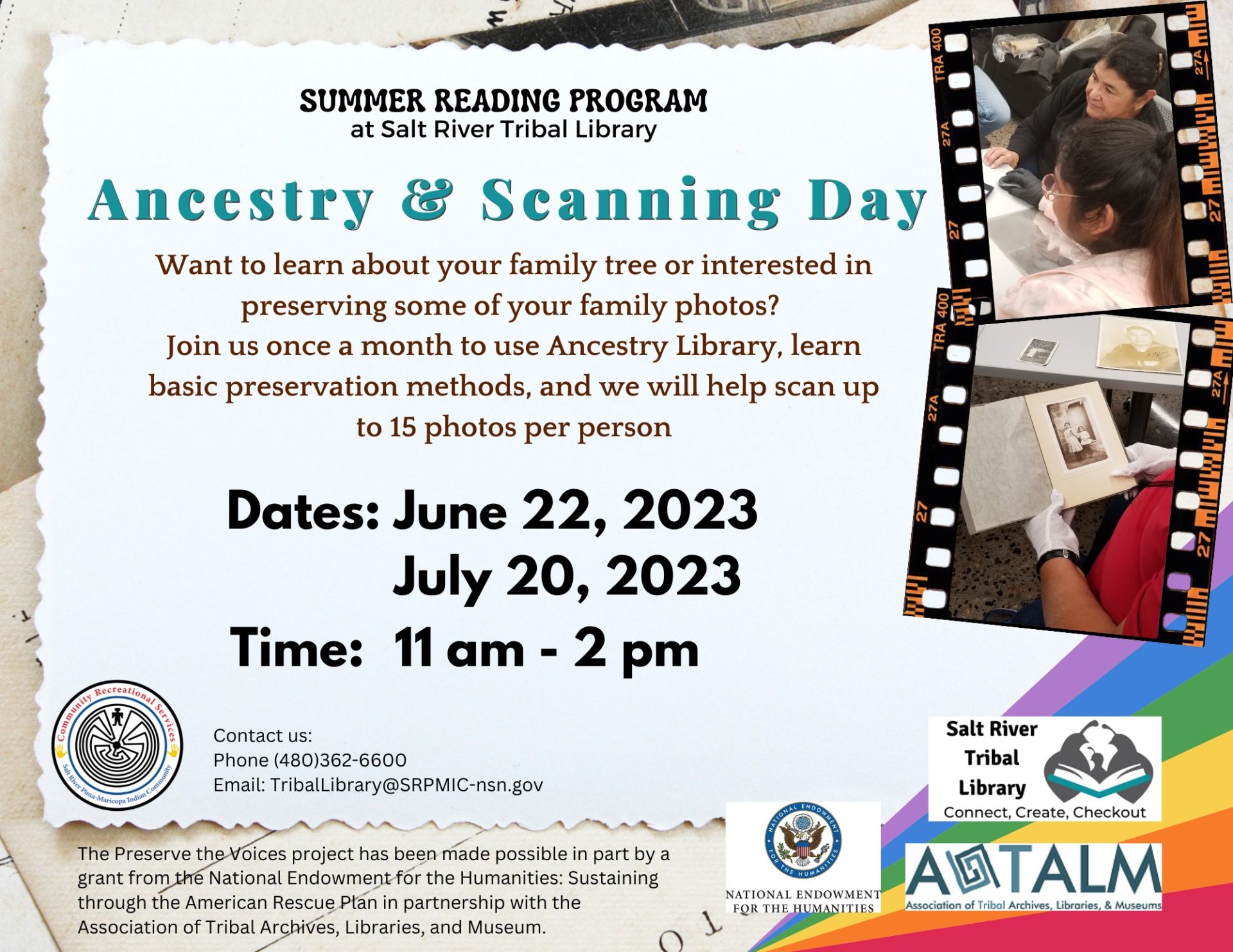 Library Assistant Josefina Vasquez said that the goal of the program is to get families to start preserving their photos and dig into their history to share with the rest of their family.
For instance, if you have a large family and lose track of some family members, the library can help. This is something that Vasquez has already been doing for her family.
"I found information on some of my uncles who went to college. I didn't know they went to college, but I found yearbooks [with their photos in them]," said Vasquez. "Finding those, my mom was excited, because these were pictures of her siblings that she hasn't seen before or in a long time. My uncles have children, and they don't have these photos either, so I'm able to share those."
Vasquez said that she has been able to go back through about four generations of her family so far. Some of her ancestors were from the Gila River Indian Community.
"The earliest that I've seen is my great-great-grandmother's birth certificate from the early 1900s," she said. "The last names were different, so I found out I was related to other families at SRPMIC and GRIC."
Ancestry.com contains U.S. Census listings from 1790 through 1950, as well as Indian Census Rolls from 1885 to 1940. The U.S. Census is conducted every 10 years; records for 1950 became available in 2022, but it won't be until 2032 that the 1960 Census records are available to the public.
Patrons who come in with photos to scan can have them put on a USB drive and learn how to archive the photos so they can keep them in the family for future generations.
The next Ancestry & Scanning Day at the Salt River Tribal Library is on July 20 from 11 a.m. to 2 p.m.