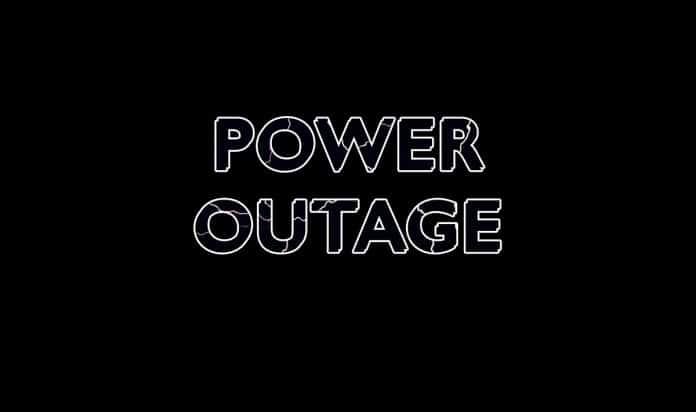 Now that we're in the summer monsoon season and experiencing record-breaking heat, it seems appropriate to have a quick review of how you can be prepared for these events. Although the power can go out at any time, in the monsoon season the probability of a power outage is greatly increased. This article serves as a basic reminder to all Salt River Pima-Maricopa Indian Community members as to some things they should be aware of in order to be prepared for a power outage.
First of all, let's discuss "rolling blackouts" and "brownouts." These terms get tossed around in the media every now and then. They mean the same thing. A brownout happens when the demand for power is momentarily greater than the supply. The power company can systematically shut off power to certain areas for a short period of time to help meet the demand and keep the entire system from going out. The power will be shut off to a certain area for approximately 20 to 30 minutes, and then power will be restored to that area and turned off in another area. Critical facilities like hospitals and police/fire dispatch centers are excluded from brownouts.

The event that poses the most concern is the extended power outage. Wind and lightning from monsoon thunderstorms can temporarily damage transmission lines or transformer stations, resulting in an outage lasting from one to several hours, or even longer, until they can be repaired. Depending on the length of the outage and the time of year, the loss of power could be harmful to people's health or result in damage to property. In these situations, there are some steps that you can take to minimize the impact.
If you cannot use your phone and need any assistance at all, including 911 services, go to your local police or fire station. In case of extended power outages during the monsoon season, they try to leave at least one person at the station who can communicate via public safety radio system.
Temporary evacuation or cooling centers may be set up at police and fire stations for some events depending on the time of year and the length of the outage. These facilities have generators that provide backup power during power outages. For long-term outages or those impacting a large number of people, the Salt River Community Centers will serve as evacuation centers where people can get assistance. The Community now has generators at both Community Centers to provide backup power. These facilities can serve as heating or cooling places, depending on the time of year, and food/drinks can be provided for extended events.
If the power goes out, try not to open the refrigerator. Food will be good for quite a few hours if the doors remain closed. A freezer that is half full can hold food safely for 24 hours if it is not opened. Any refrigerated or frozen food exposed to temperatures higher than 40 degrees should be thrown out.
If you have access to a computer, you can go to the Salt River Project website (www.srpnet.com) for a list of current outages, their causes and the estimated length of the outage. This could be very helpful in deciding on your plan of action for yourself and your family.
The SRPMIC Government has a power-outage plan that can be implemented 24/7 by Community staff. But, as with all emergencies, it is very helpful when our Community members have some basic knowledge and a Family Plan in place to help themselves and their families before support systems are put in place to assist those in need. Please take the time to … Be Prepared!