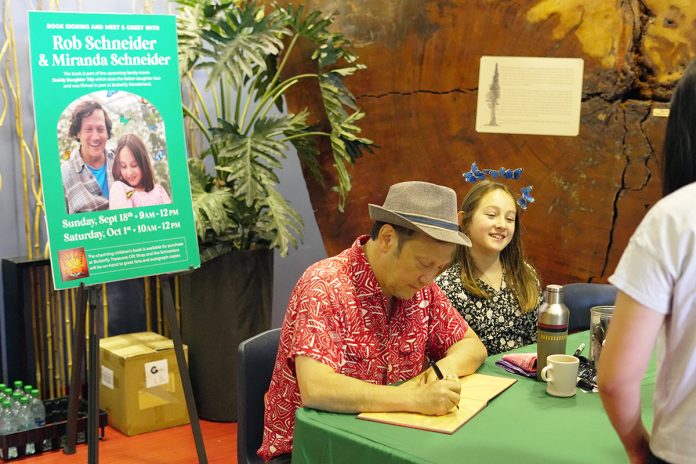 On Sunday, September 18, actor and comedy veteran Rob Schneider and his 9-year-old daughter Miranda met with fans and signed books at Butterfly Wonderland to promote their new movie, "Daddy Daughter Trip." The film stars the daddy-daughter duo in an adventure comedy set in Arizona.
Their spring break adventures take place at a number of filming locations in or near the Salt River Pima-Maricopa Indian Community, such as Butterfly Wonderland, Arizona Boardwalk, Bashas' (at Indian School Road and Hayden Road) and Saguaro Lake Ranch on the Salt River. They also filmed in northern Arizona, at Bearizona Wildlife Park and in Flagstaff.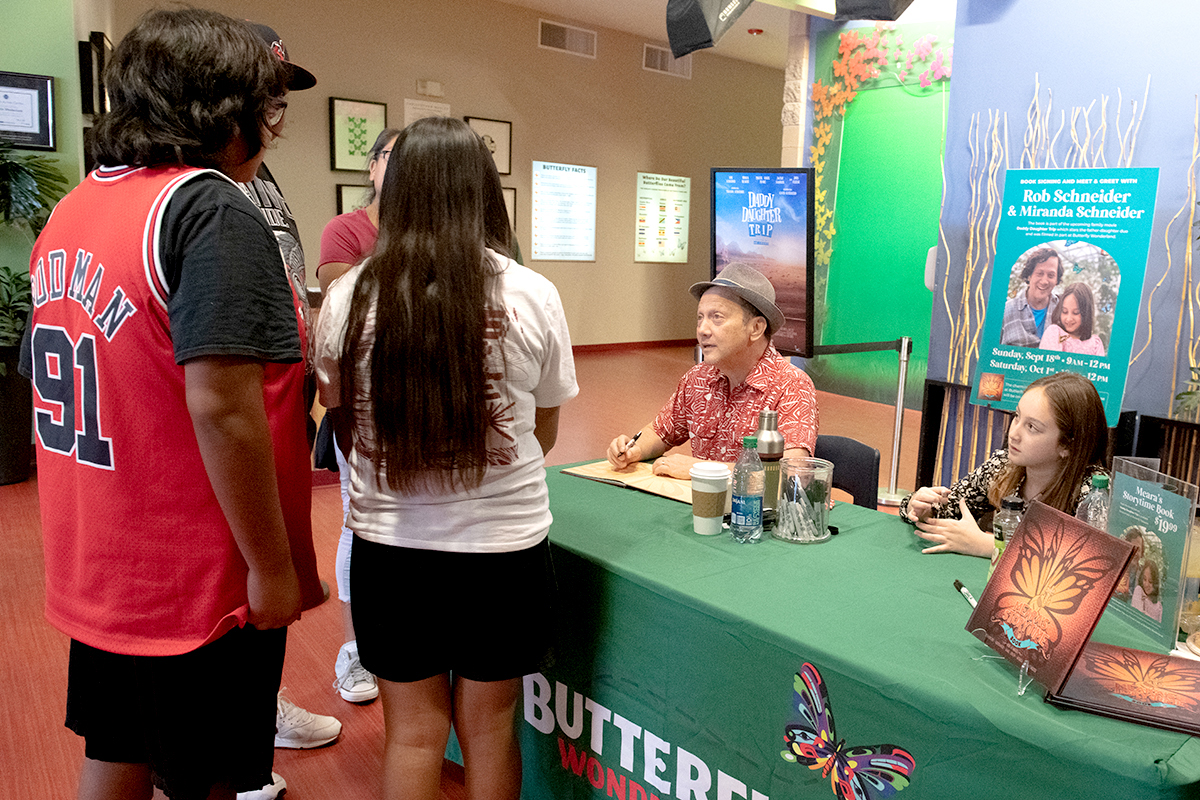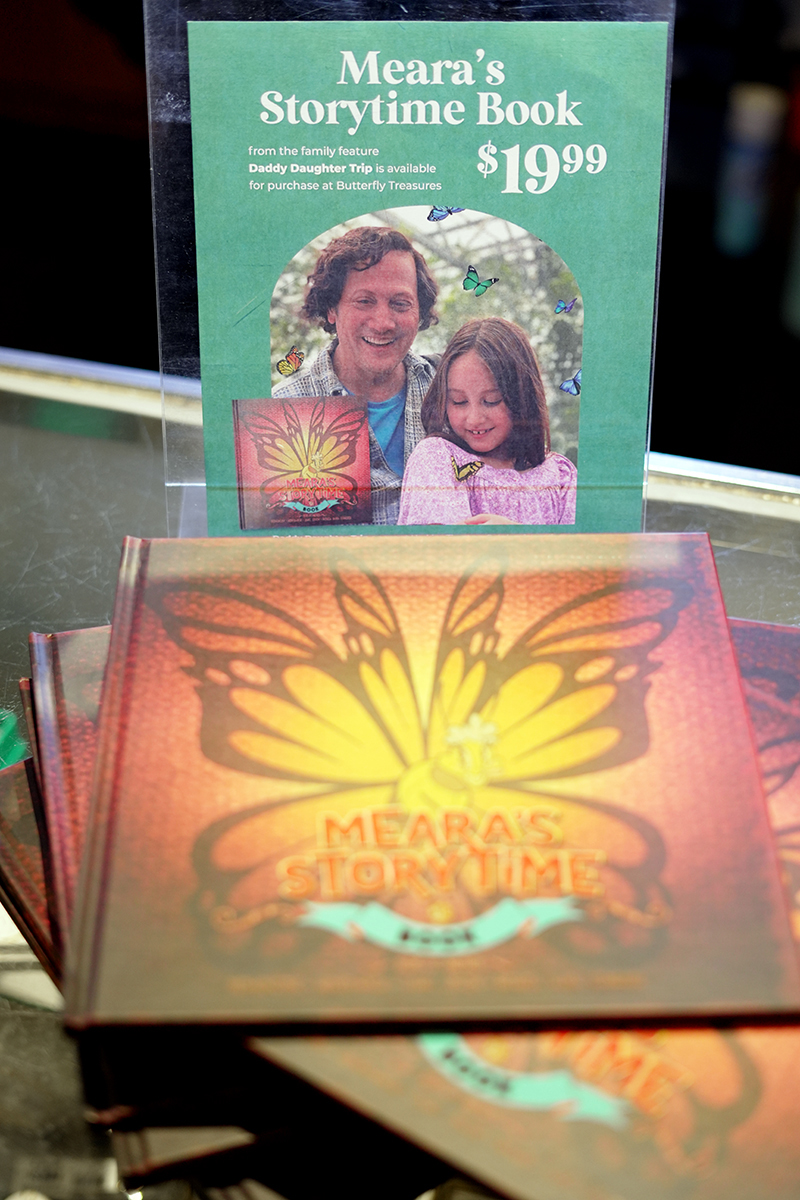 "In the movie, Miranda's character, Meara, is drawing pictures wherever she goes during their adventures during her spring break trip," said Karin Korpowski-Gallo, Butterfly Wonderland's director of public relations. "They ended up making the book that is in the movie and it becomes a real-life book. That is what they are signing here today."
Schneider and his daughter greeted fans from 9 a.m. to well past noon; they chatted with fans, autographed Meara's Storytime Book and took pictures.
"We wanted to just go to places that we knew and that we liked. This is the first place that we took the kids, and it really is an oasis for us after moving here from California," said Schneider on why he chose to film at Butterfly Wonderland.
Schneider and his family also loved visiting Sedona and Flagstaff, the Great Wolf Lodge, Musical Instrument Museum and other fun places.
Tickets are now on sale for "Daddy Daughter Trip," which opens on Friday, September 30, at Harkins Theatres across the Valley. A premiere will be held at Harkins Camelview at Fashion Square on Tuesday, September 27 at 7:30 p.m. buy your tickets today and receive a free drink, popcorn and free admission to Bearizona Wildlife.
Schneider and his daughter will host another book-signing at Butterfly Wonderland on Saturday, October 1, from 10 a.m. to noon. You can purchase Meara's Storytime Book at Butterfly Wonderland. For more information, visit https://butterflywonderland.com/special-events/.