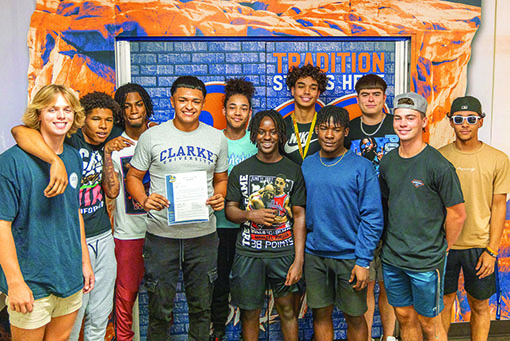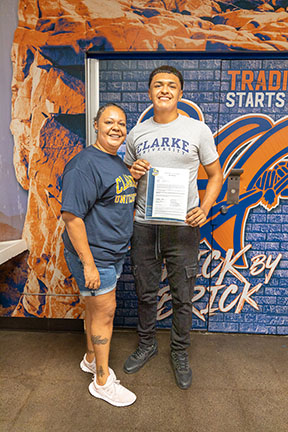 A Westwood High School graduate's aspirations for the game of baseball are taking him one step closer toward his field of dreams. Nic Cortez signed a letter of intent to play baseball for Clarke University in Iowa during a special gathering of friends and family at the Westwood gymnasium on June 8.
The walls of the gymnasium's lobby area were lined with photos and trophies of past students who went on to play collegiate and professional sports. That's the kind of company Cortez hopes to join. "He's been playing baseball since he started Little League when he was six years old," said Cortez's mother, Maxine Stifanos.
She said the family hopes that Cortez's passion for baseball will lead him to bigger things, since he has put a lot of hard work into the sport. "He is so passionate about (baseball), that if he can also get an education from it, then it truly is a win-win situation," said Stifanos. She added that it is a big accomplishment for the family, because he will be the first one to graduate from college.
"It is awesome for us to support and recognize our student athletes, especially those that have been able to play at the collegiate level. I cannot say enough things about Nic," said Westwood Principal Christopher Gilmore. He said Cortez is a natural leader and does it by example. "We are happy to look forward to the next chapter of Nic's life and where it will take him."
"I'd like to thank everybody for supporting me, not just for this moment, but all through high school," Cortez said at the signing ceremony. "I'd like to thank the team for sticking with me and everyone for coming out and supporting me." Cortez thanked his mom for all the support she has given him, from being there from the earliest Little League games to now signing with a university to play collegiate baseball.
"The way that he got out there and led the boys really is a proud moment for him …. We know [he's] going to do great things, and that is what is special about today," said Westwood baseball coach J.R. Langston.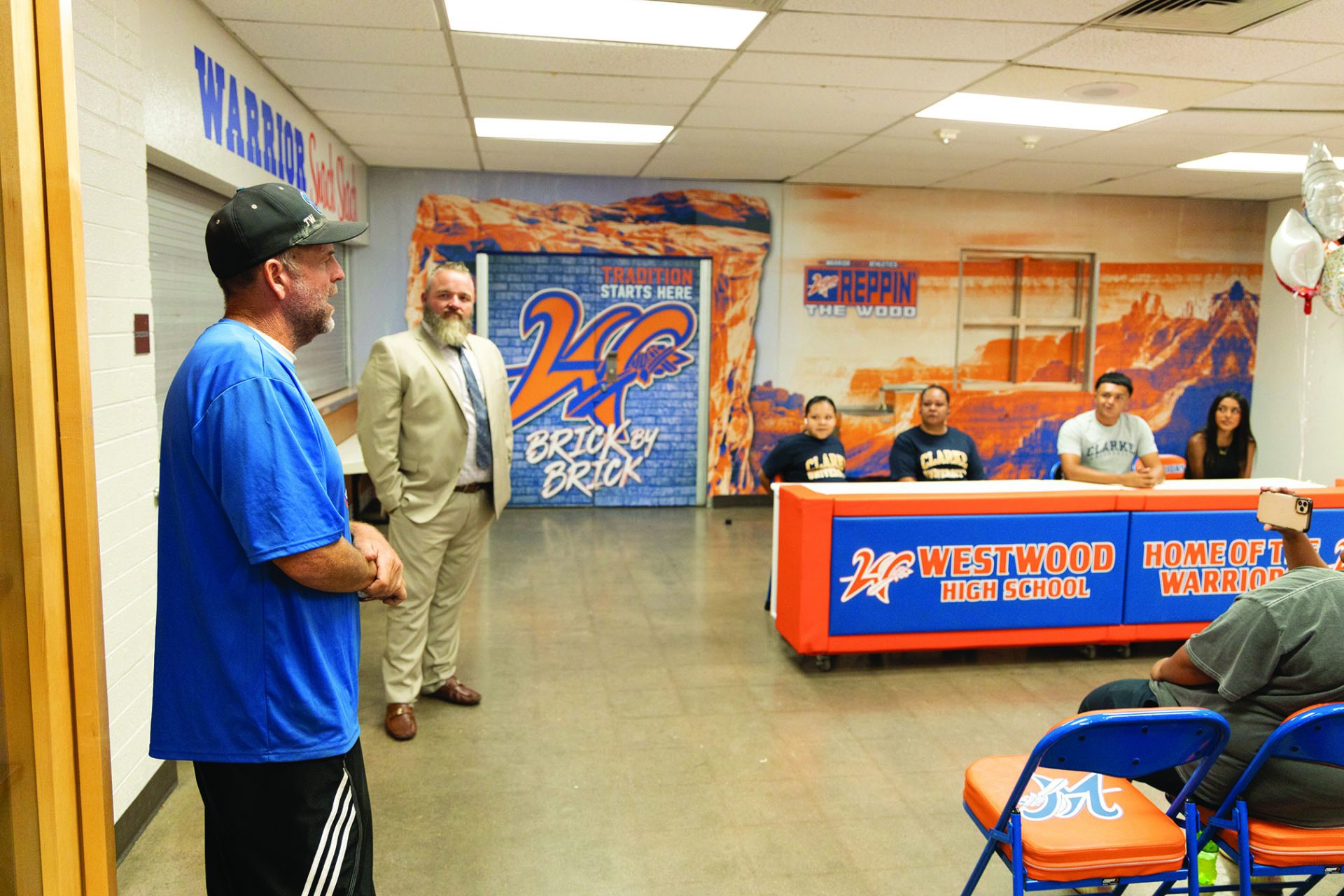 "He's had a lot of support. As a single mother, I am definitely proud of how far he has come. All the family has been there to support him as he pursues his dream of playing baseball," said Stifanos.