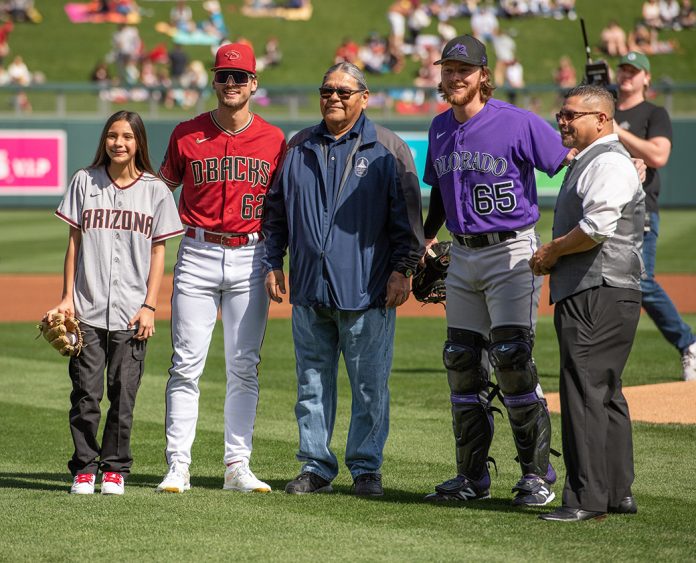 Major League Baseball spring training is underway at Salt River Fields at Talking Stick, kicking off with opening day on February 25. Baseball fans filled the stadium to watch the Arizona Diamondbacks and Colorado Rockies take to the field for their first game of spring training.
Before the batters took to their boxes and the pitcher headed for the mound, Salt River Pima-Maricopa Indian Community member Isabella Dockerty sang the national anthem while the colors were presented out on the field by members of American Legion Post 114 "Bushmasters."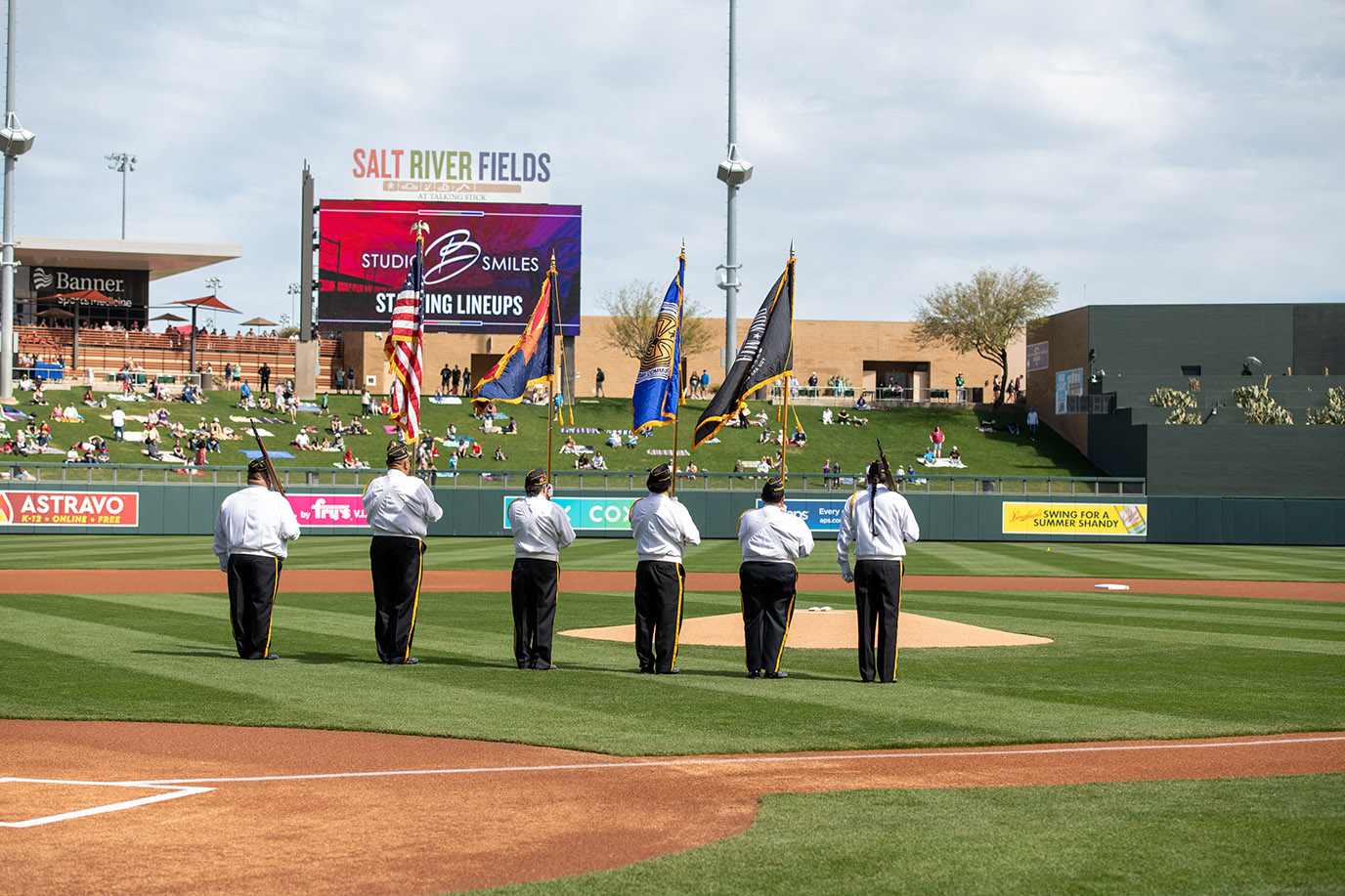 Dockerty performed a resounding version of the national anthem in O'odham, which also paid homage to the Community's traditional language and service in the armed forces. The ceremonial first pitch was thrown by SRPMIC members Emily Andrews and Jacob Butler, Council representative, who were joined by SRPMIC Vice-President Ricardo Leonard.
Leonard said that he was aware of Andrews' athletic ability and thought it would be a great opportunity to invite her to throw the first pitch. "For a 12-year-old, she has a great arm and can really throw. It is always good to provide our youth the opportunity to be part of these things, which is often a rare occurrence," said Leonard.
Andrews and Butler both pitched their way to Arizona Diamondbacks shortstop Blaze Alexander and Colorado Rockies catcher Willie Maclver, who were posted behind home plate to make the catch.
Andrews was thankful that Leonard offered her the opportunity to throw out the first pitch on the Community's behalf. Afterwards, Butler said that he was worried that his pitch might not make it all the way to the catcher, but it floated just far enough over home plate and landed with a small bounce into MacIver's catcher's mitt.
In the concourse area of the ballpark, four SRPMIC artists set up to provide live demonstrations and engage with the game's spectators: Reann Brown and her mother Alice Manuel, both O'odham basket makers; Piipaash pottery maker Ron Carlos; and August Wood, an O'odham basket maker.