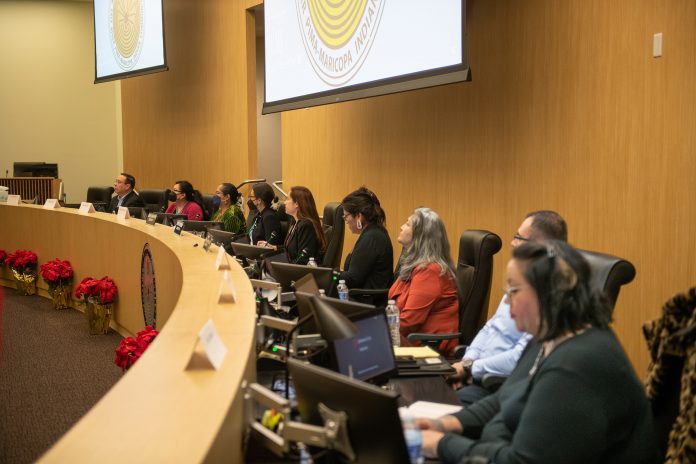 The Arizona House of Representatives' Ad Hoc Committee on Missing and Murdered Indigenous Peoples (MMIP) held its first meeting in the Salt River-Pima Maricopa Indian Community Council Chambers on November 18.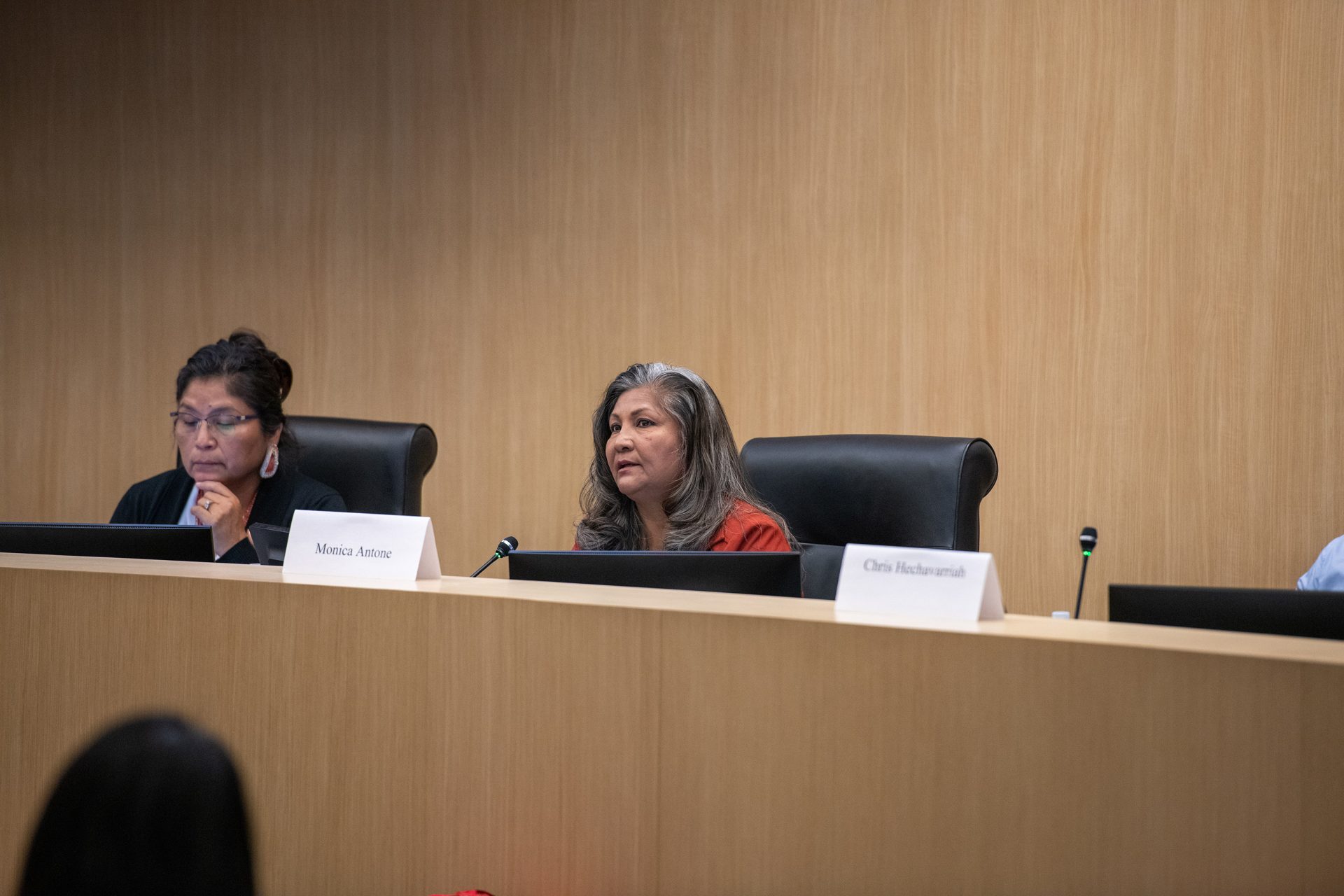 Jennifer Jermaine, state representative for District 18 and a member of the White Earth Nation (Ojibwe) tribe from Minnesota, serves as the chair of the committee. Jermaine, who oversaw the discussion, said, "We launched this Missing and Murdered Indigenous Peoples committee with an expanded scope to include our men, boys and two-spirit LGBTQ relatives."
The committee was established in 2019 for state lawmakers to collaborate with tribal communities to address the growing epidemic of missing and murdered Indigenous people in Arizona. At the SRPMIC meeting on November 18, Jermaine was joined by the committee's vice-chair, Representative Jasmine Blackwater-Nygren (Navajo); Senator Theresa Hatathlie-Delmar (Diné); Gila River Indian Community Lt. Governor Monica Antone; Phoenix Indian Center Interim CEO Jolyana Begay-Kroupa (Diné); community leader and activist Debbie Nez-Manuel (Navajo), and a host of other committee members.
"We are truly honored to be here to hold this hearing today," said SRPMIC Council Representative Wi-Bwa Grey. She talked about the Community's effort to pass a resolution to proclaim May 5 as MMIP Awareness Day.
Grey's presentation covered SRPMIC efforts to help raise awareness about MMIP through grassroots initiatives, as well as discussions within and outside of the Community on various panels and the reauthorization of the Violence Against Women Act by President Joe Biden in March of this year.
She said the Community has made efforts to improve the way it collects and maintains data on its members who have may have gone missing, and it has increased its interaction with other agencies and tribal communities outside the SRPMIC.
Grey said other measures have been taken to help inform the Community about potential missing persons, such as runaway teens.
"The Salt River Police Department created a new customized report form with new data boxes that include tribal affiliation, enrollment number and a list of the 574 federally recognized tribes [throughout the United States]," said Grey.
She hopes that with this new form, more accurate data can be collected on missing Community members that could be shared with other agencies to help locate these individuals. She said, "The sharing of data is essential for locating missing persons, and we hope this level of data sharing can become the standard practice" to address any gaps in missing information.
Grey added, "The Salt River Police Department and SRPMIC Social Services Department worked in conjunction on coordinating efforts for the Community regarding weekly emails on a list of runaway children so they can be aware through social media."
Other presentations during the committee meeting covered how institutions like Arizona State University's Research on Violent Victimization (ROVV) Lab and the House Bill 2570 Legislative Study Committee (on missing and murdered Indigenous women and girls) are compiling information on the Indigenous population on the MMIP issue.
Valaura Imus-Nahsonhoya (Hopi), director of community engagement for the ROVV Lab, presented informational slides on the lab's findings. According to the information collected, 474 Indigenous men and boys in Arizona were victims of homicide over a 40-year span. Also, 48 men and boys were the center of an active missing persons case in Arizona between April and July of this year. For females a total of 160 Indigenous women and girls were murdered in Arizona from 1976 to 2018.
Indigenous women also were categorized as missing two times longer than men and boys and were at higher risk of going missing at the hands of an unknown offender, meaning they had no prior knowledge of their perpetrator.
The overall goal of the ad hoc committee is to familiarize itself with tribal communities in Arizona and strengthen ties by bringing the stories and faces of missing Indigenous persons to the forefront.